During a livestream on March 24, 2023, Twitch sensation Felix "xQc" revealed that the Counter-Strike 2 team had contacted him via Twitter to invited him to participate in the limited beta test for the upcoming tactical shooter. However, fans were, skeptical of the streamer's claims.
xQc assured the community that he was not joking around. After reading a few more reactions from Twitch chat, the French-Canadian personality decided to showcase the DMs he received from Counter-Strike 2. The latter's direct messages read:
"I'll get you shortly. Should have access in a bit. Link me your Steam account. You'll need to launch CS: GO and check your main menu to enroll."
---
"I've proved it!" - xQc responds to fan suspicion after claiming to have gained access to Counter-Strike 2
xQc was reacting to the top posts on the r/LivestreamFail subreddit, during which he watched several content creators play and test out the new features in Counter-Strike 2. At the 23-minute mark, Felix revealed that he had received access to play the first-person shooter:
"Well, I have CS2. I got invited, off-stream. Yo, CS DM'd (direct message) me and they made sure that I had the game. But I don't..."
Timestamp: 00:23:10
Numerous Twitch viewers were skeptical of the former Overwatch pro's claims, and after looking at the responses, Felix asserted that he was not joking around:
"No, I'm not kidding. I'm not kidding!"
He then shared a screenshot of the private conversation he had with the Counter-Strike 2 team. After proving his claims, the 27-year-old content creator remarked:
"Bro, I will literally show you. Bro, what is with all this? Guys, every time I say, I always have to prove things for no reason, when I don't have to. Like, when will you just start, like, trusting? I don't get it. Are you happy? Oh, my god! I proved it! I proved it, I cannot believe it! I didn't lie! Holy s**t, it's insane!"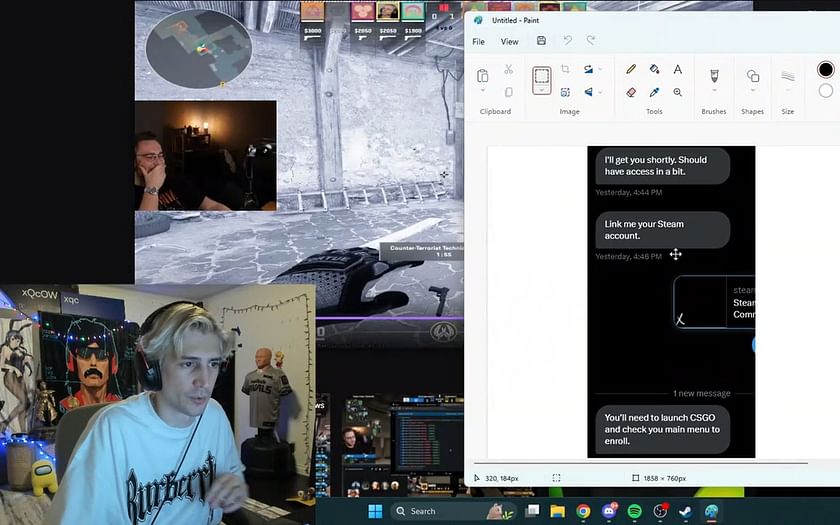 ---
Fans react to the streamer's revelation
The clip was shared on YouTube, and the comments section attracted more than a dozen fan reactions. While one viewer joked that the content creator would start opening cases during the Limited Beta Test, another community member felt that Felix should have responded to the game's developers sooner.
Here's a snippet of some notable fan reactions: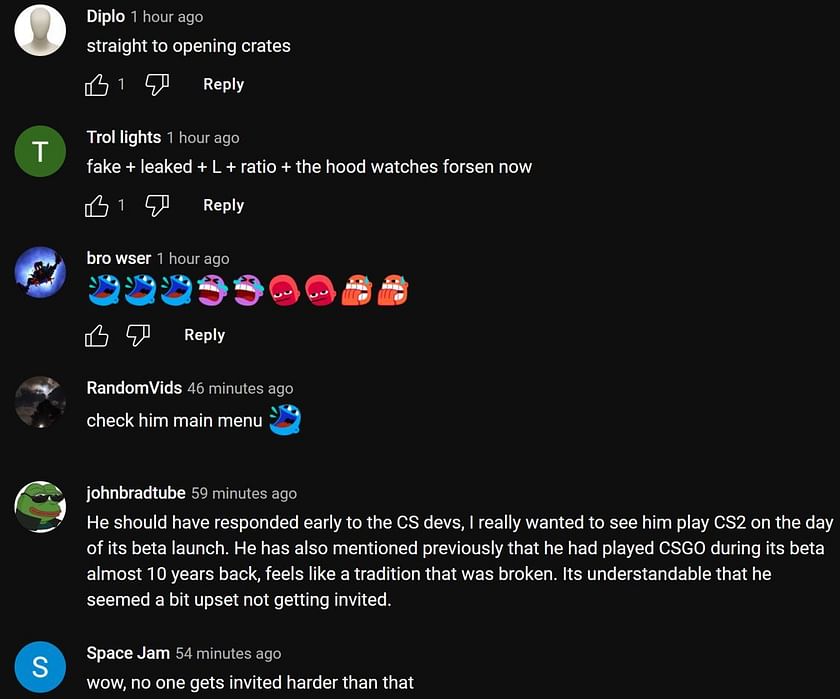 ---
This isn't the first time xQc has shown Twitter messages from the Counter-Strike team. Yesterday (March 23, 2023), the Quebec native realized that he had accidentally "ghosted" the latter while reviewing year-old DMs.
Edited by Siddharth Satish