Twitch streamer Felix "xQc," revealed on his stream yesterday (March 22) that he had missed private messages sent by the Counter-Strike Twitter team over a year ago.
Prior to the revelation, xQc replied to one of Counter Strike's official tweets stating his desire to get a Beta key for the upcoming CS:GO 2. For those unaware, the Counter-Strike 2 beta version had a limited release yesterday.
Later in his stream, Felix discovered that CS:GO had reached out to him last April, but the streamer confessed to inadvertently "ghosting" them.
---
xQc wants to hop into Beta test for Counter-Strike 2, reveals private DMs by game
Yesterday, the French-Canadian streamer reached out to the official Counter-Strike Twitter account to express his desire to get a beta key for CS:GO 2.
Comically, he also attached a clip of one of his gameplays where he mistakenly attacked his own teammate:
"Yo dev peeps! Any chance ya got a slot for ya boi in that lit playtest? I'm all about that fresh gameplay, ready to dive in and give you the juice! Let's GO! -xQcL"
He realized that the Counter-Strike social team had reached out to him. Reacting to the overlooked messages, he said:
"Wait, they Dm'd me three times and I ghosted them...bro, they DM'd me three times, I never answered."
(Timestamp: 16:12:51)
He then revealed the message that had been sent. He explained that he was opening cases, which prompted the Counter-Strike official Twitter account to message him: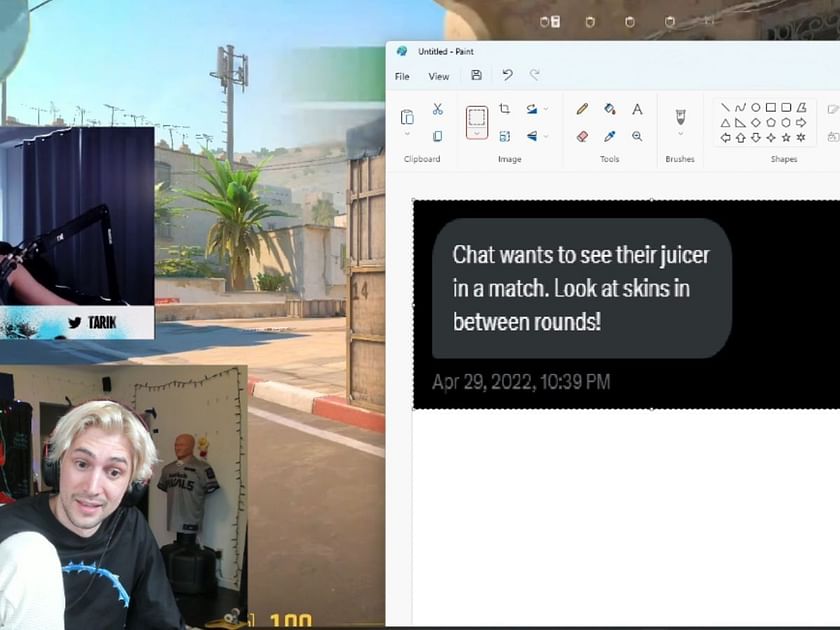 He also attempted to get in touch with the Counter-Strike team after reporting an issue with his game:
"Hi, I got one of the more common glitches where I log in and my invite doesn't appear on my client. Is there a technician with the tools required to repair my problem? I can leave my cellphone. Dm me"
The Beta test key is only available to selected users. It remains to be seen if the streamer will be considered eligible by the developers.
---
Here's what the internet said
Seeing the mismanagement of his own social media accounts prompted many reactions, especially from the r/LivestreamFail subreddit: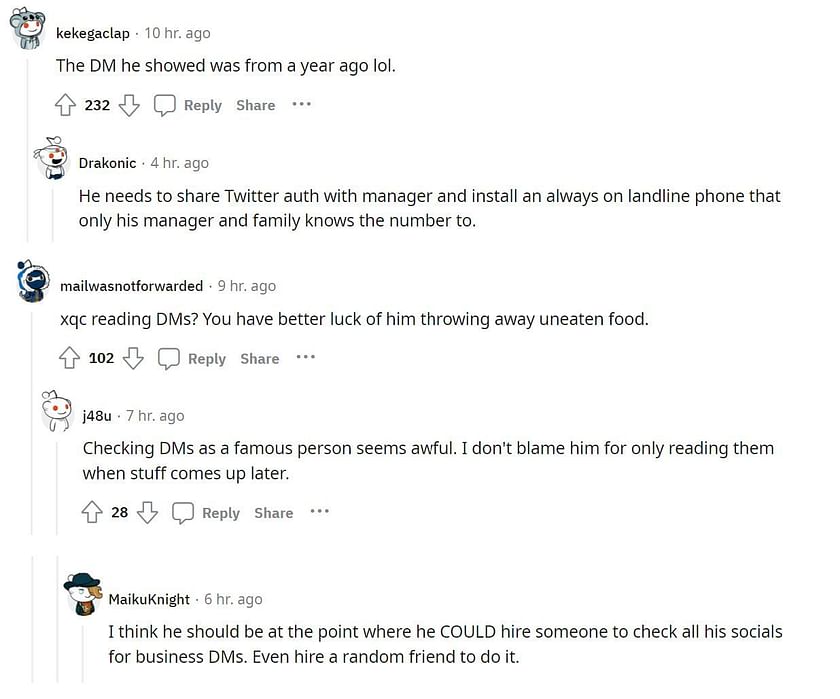 ---
For those unaware, Valve, the company behind CS:GO, has announced that the full version of the game will be made available for free to all players in the summer of 2023.
Edited by Dinesh Renthlei