The world's biggest YouTuber Felix "PewDiePie" Kjellberg, recently left fans worried about his health after looking visibly exhausted during a Minecraft livestream.
Towards the end of a Minecraft stream, the 31-year old Swede seemed to be almost on the verge of collapsing due to exhaustion. He paused the game before calling for his wife, Marzia.
Before ending the stream, he announced that he would be taking a few weeks off from streaming as he really needs a break.
A few months earlier, PewDiePie had sparked retirement rumors. He revealed that he has already "retired" from YouTube and will be streaming less frequently.
His visible exhaustion has left fans concerned. His fans were quick to respond with supportive messages and urged him to take a much-needed break from the rigors of online streaming.
---
PewDiePie announces a break from streaming
Before pausing the stream, he had this to say:
"Let's take another break. How long have I been live? Only 4 hours?"
He then calls his wife Marzia, who enters the room and tells him that his food is ready. He followed up with this statement:
"Um! I think I 'm actually gonna take a couple of days. I know I've already said it, but I might not stream for a while just to take some full time off and just come back fully charged. So yeah, I'll be offline for a week , two weeks, maybe three weeks. I don't know."
He then revealed that while he doesn't really take too many breaks, this time around, he really needs it.
Social media was soon abuzz with concerned fans extending support to the YouTube star. Here are some of the responses on social media: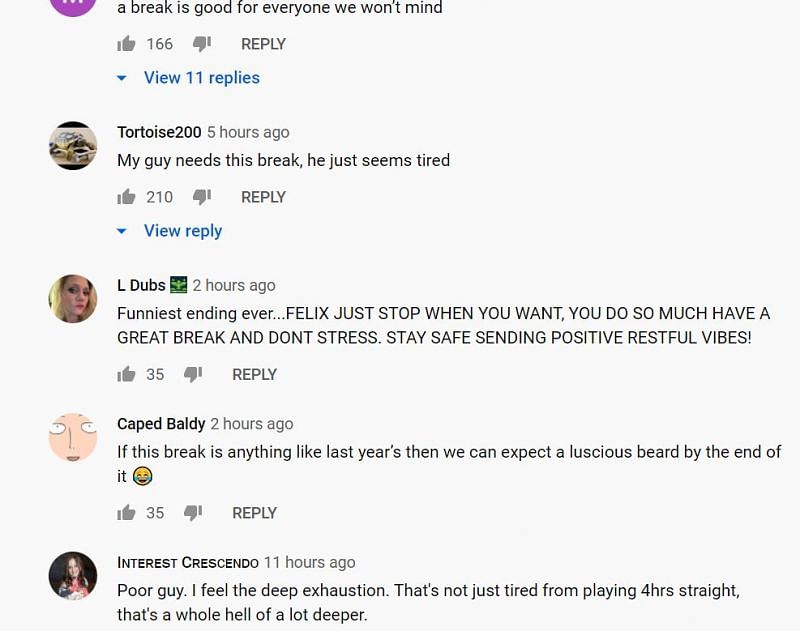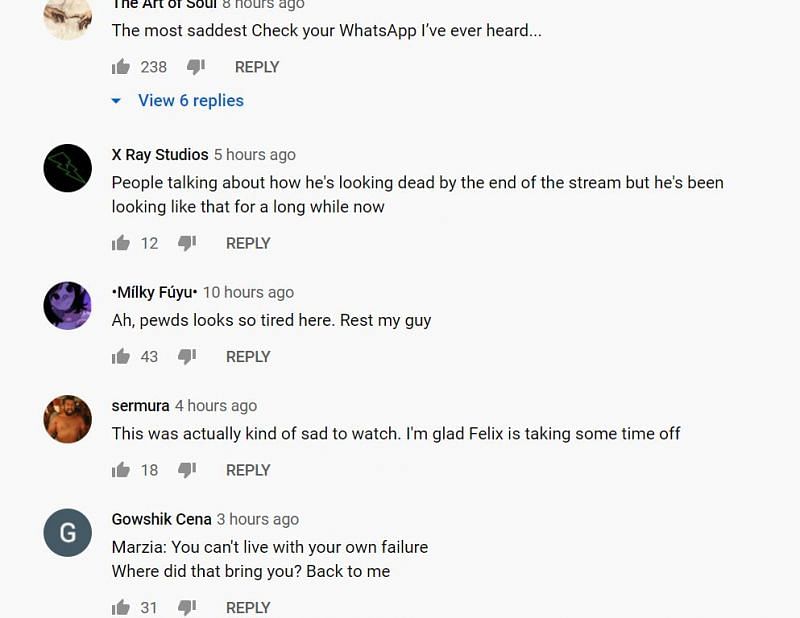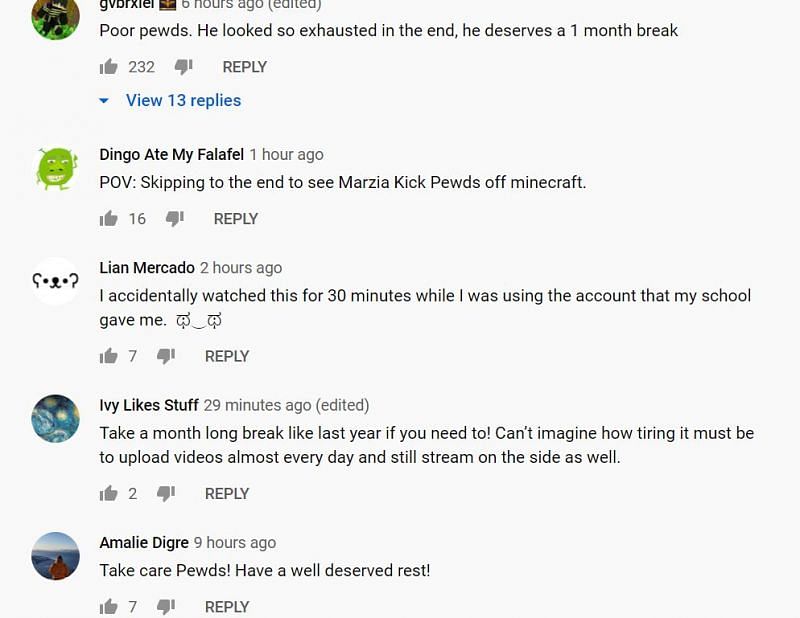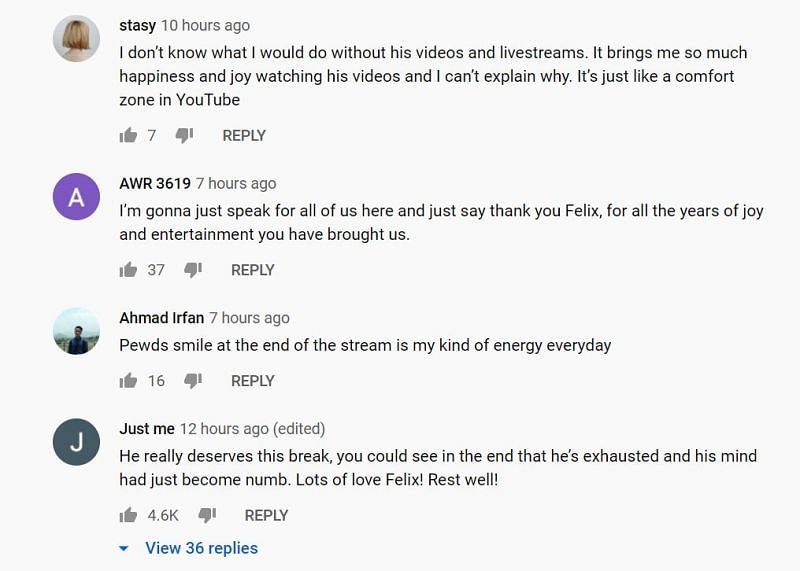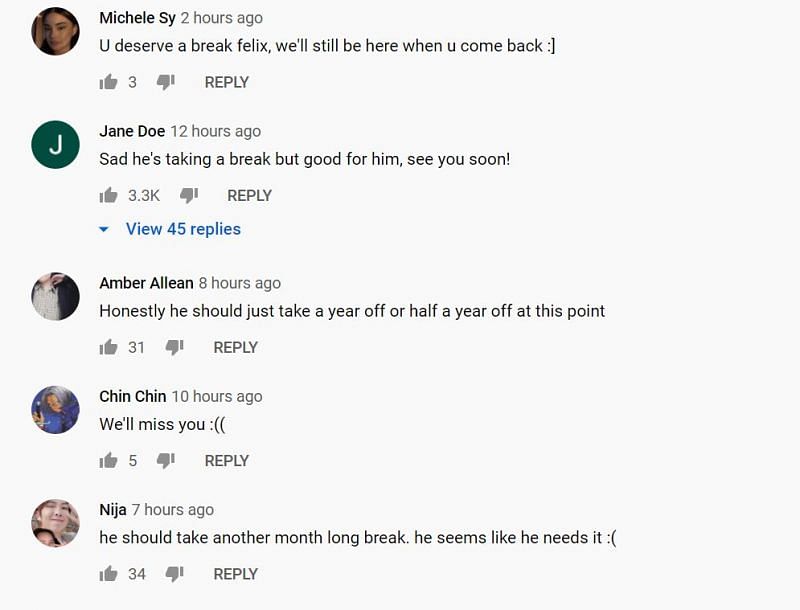 As support continues to mount online, PewDiePie's recent decision isn't difficult to empathize with. Taking a break from the perils of social media and streaming is imperative in the digital age.
Whether it be the smallest streamer or the biggest in the world like PewDiePie, all streamers are human, and all of them need a break from time to time.
---