Counter Strike 2 has finally been announced and the popular shooting franchise is getting another game.
CS:GO is one of the most popular shooting games. Fans are elated to find out that a sequel has officially been announced. The game's official account posted a simple tweet with the name, sending the community into a frenzy.
Counter Strike has an excellent community of dedicated players. They love the game and have been playing it since its earliest days. The franchise's first game was released in 1999.
One fan went so far as to say that Counter Strike was the greatest game and that they're naturally thrilled that a sequel is coming eventually.
One fan shared a famous quote from Fernando Alonso to convey his excitement.
Many fans had wild reactions to the news.
Pro gamers are naturally excited as this will give them another game to excel at. That's what they did with the original, so the chance to do so with a sequel is very exciting.
Counter Strike 2 is one of the biggest announcements in recent memory.
---
Counter Strike 2 is set to be a major change for the franchise
The upcoming game will be on Valve's Source 2 engine which promises high quality. Allegedly, "servers [will] know the exact instant that motion starts, a shot is fired, or a nade is thrown." It will be as good of an experience as a shooting game gets.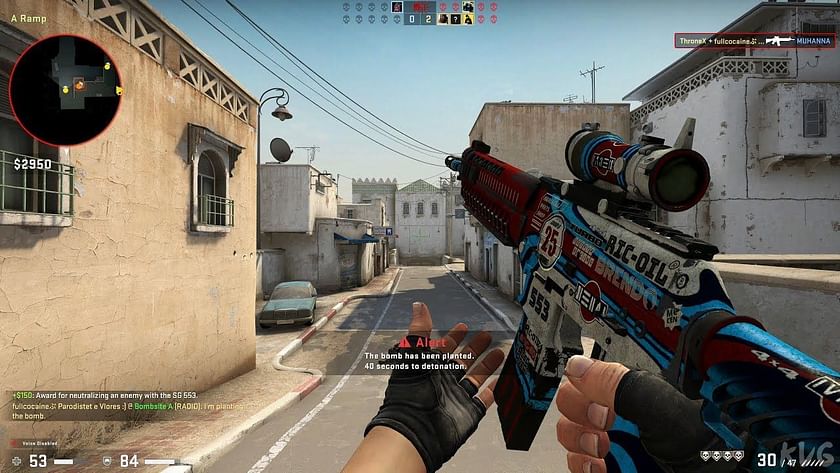 It will also reportedly feature upgraded maps and items. The visuals, as with most new games, will be significantly improved.
The game will also feature more upgrades based on a three-tier system. Maps like Dust II will have minor changes, but others will see a major overhaul.
Limited testing will begin shortly for the game, but no release date has been set. Since development has only just begun, it will probably be at that stage for a very long time. Additionally, since the changes are pretty major, there might be an extended development period.
Edited by Anirudh Padmanabhan