Gabe Lyles and his dad TJ were the victims of a prank on July 1 when two men pretending to be from YouTuber MrBeast's team told them that they were to be part of a giveaway challenge. According to local news reports, the eight-year-old boy was heartbroken after the pranksters fled the scene after they put blindfolds on them.
The father-son duo from Southington were making a routine stop at the local Target when the two men approached them with the offer. Seeing as MrBeast is Gabe's favorite YouTuber, the two were delighted to be part of the challenge.
The online community has described the prank as doubly mean after the father revealed to the local press that Gabe Lyles has difficulty hearing. He added that the men had told his son that the disability was part of the reason why he was chosen.
There was a silver lining, however, as the Commission for Persons with Disabilities for the Town of Southington donated a $200 gift card to Gabe. With Target matching the amount, the child reportedly went on a happy shopping spree the next day. Furthermore, the news has caught the eyes of MrBeast himself.
---
"Give me his info": MrBeast wants to meet up with Gabe Lyles, the eight-year-old boy who was a victim of a mean prank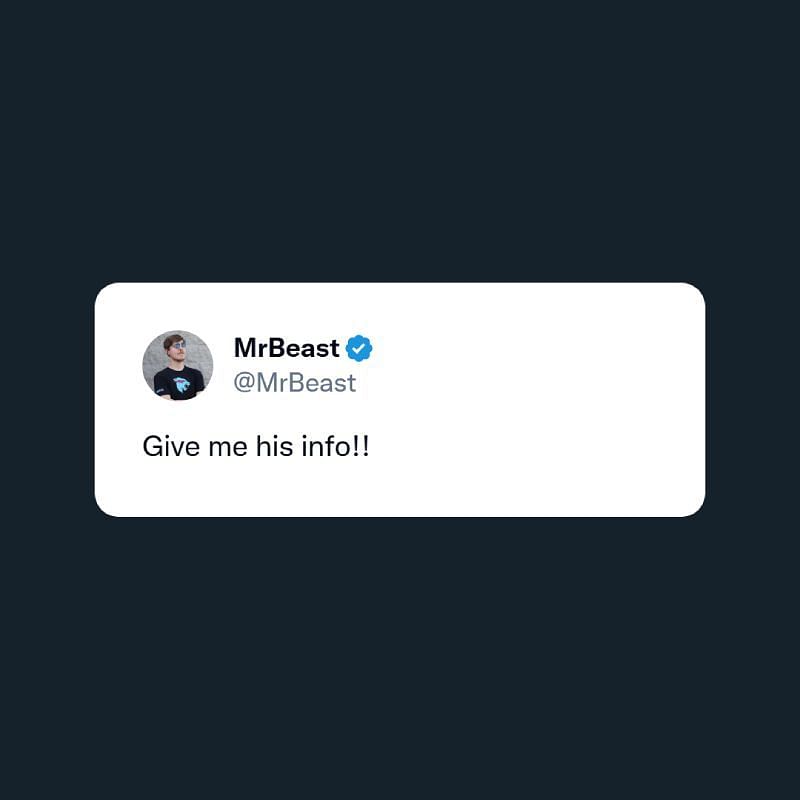 Social media has been abuzz after the story started circulating on Twitter, with many media outlets highlighting the meanness of the prank. Interviews of Gabe and his father have also gained significant traction, and as luck would have it, the news has reached Jimmy "MrBeast" himself, who tweeted:
"Give me his info!!"
The YouTuber is popular worldwide for all sorts of challenges that involve giving away cash or other prizes to people. This is partly why Gabe Lyles and his father had fallen for the prank in the first place. The content creator is also known for his philanthropy, having done a lot of charitable work during his illustrious career.
His tweet was in reply to a clip of a news interview (shared by @DramaAlert) of the pranked party. Fans have hailed it as confirmation that the YouTube star will be contacting the eight-year-old boy to set things right.
MrBeast's tweet has gone viral, reaching over two million views within hours of being posted. The increased interest in making it up to Gabe Lyle has also led other brands to offer him gifts like gaming PCs and more.
Considering MrBeast's reputation as an all-around good guy, fans can probably expect to see a post about Gabe Lyles or maybe even a whole video dedicated to him in the near future.
Edited by Rachel Syiemlieh