Is Audi going to join Formula One?
1.59K //
11 May 2015, 17:06 IST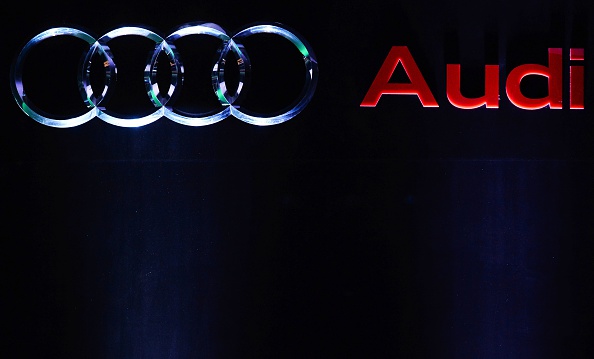 Speculation is rife that ace car manufacturers, German automaker Audi, are set to join the fray of Formula 1.
Red Bull Racing, whose engines are currently manufactured by French car maker Renault, have had an extremely bad run at this year's Formula 1. Both drivers, Daniel Ricciardo and Daniil Kvyat, were lapped at the 2015 Spanish Grand Prix, and while Ricciardo is currently 7th on the points table, and Red Bull 4th among the constructors, the team have been plagued by engine trouble.
Red Bull owner Dietrich Mateschitz was quoted earlier this month by the Austria Press Association (the home country of Red Bull) as saying Red Bull would "only stay in Formula 1 if we have a competitive team, and we need a competitive power unit for that." There has been vocal discontent with the power unit from the bosses at Red Bull, including Infiniti Red Bull Racing's team principal, Christian Horner.
At the recent Bahrain Grand Prix, Red Bull teammates Ricciardo and Kvyat both had points – this, however, was not without struggle. Ricciardo coasted over the finish line in 6th with an engine billowing smoke as he came to a halt. Following the Bahrain GP, Ricciardo is on his 4th engine – the last one he is permitted to use, as per current FIA Formula 1 regulations. There have been discussions of amending the rule to permit 5 engines instead, which would provide some relief to the embattled team, currently facing less-than-stellar power units.
Renault sponsor engines for both Red Bull Racing and its sister team, Scuderia Toro Rosso, which is often considered its junior concern. Toro Rosso suffered similar engine failures, with both its drivers – Max Verstappen and Carlos Sainz Jr being forced to retire in two Grands Prix on the trot, first at China during the Shanghai Grand Prix and then at Sakhir in Bahrain.
Helmut Marko, chief motorsport consultant for Red Bull, had acknowledged at the time that Red Bull did not possess a power unit as powerful as the one Mercedes had, although at the time all heads denied any murmurs of ending the sponsorship with Renault, as rumours of Audi's manufacturing unit being 'ready to go' for Red Bull continued to swirl.
Marko had then said there "..haven't been talks nor are we commencing a winter sale", quoting the official statement by Red Bull boss Dietrich Mateschitz, although talk of a $300mn price had made the rounds.
Horner avers that the contract with Renault runs through to 2016, continuing their association for another year at least. However, with Audi officially confirming that they will join Formula 1, it might not be out of the realm of possibility that Red Bull will look to find a way out of their contract. A clearer picture may emerge post their performance at the upcoming Grand Prix in Monaco.
UPDATE: RED BULL HAVE THREATENED TO QUIT F1 IF ENGINES ARE NOT REPLACED OR IF THERE IS NO PARTNERSHIP WITH AUDI.