Australian Grand Prix 2013
963 //
14 Mar 2013, 11:37 IST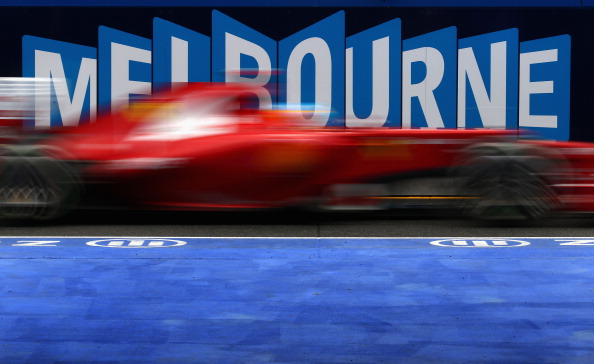 Australia, statistically, is an amazing place. On a daily basis, the country's population grows by almost 1,000 people. It gains one new person every 92 seconds. That means 60 new people will be residing in Australia between lights out and flag fall of this weekend's Melbourne Grand Prix.
Not quite so amazing, but a truly noteworthy stat, is Mark Webber's record at this race/venue. His form figures read: 5-R-R-5-R-13-R-12-9-5-4. These figures tell only part of the story, as he has often been reckless, verging on dangerous around this relatively smooth street circuit. I suspect there will be 62 new Australian residents by the time he completes the course, as I don't believe he will be making his first Australian GP podium.
Not everyone agrees. I recently read an online tipster's piece which recommends a bet on the Aussie, citing "his fitness levels are greater than ever due to the removal of a metal plate from his leg". It begs the question, if I were to get my fillings removed from my head, would I be a smarter person?
Additionally, said tipster also states the appointment of a new race engineer – that's the voice a driver hears in his head when racing – will increase Mark Webber's chances. In all other walks of life, it's generally accepted that things improve when the voices actually go away, isn't it?
As it stands, Sebastian Vettel is currently rated 40% probable to retain his World Driver's Championship crown, while his teammate, in identical equipment and without a metal rod in his leg, is less than five percent likely.
Regardless of his shortcomings, Webber remains one of Australia's best known exports, right up there with Home and Away, Men at Work, Skippy the Bush Kangaroo and the classic 'Brewed in the UK' tinny, Fosters.
For those slow on the uptake, that's a parody akin to Milton Keynes distancing themselves so far from the locally-based Red Bull F1 team that it's officially described as being an Austrian outfit.
Of course, we all know that the reason for Red Bull being based in Milton Keynes and not Salzburg is the roundabouts. It's no coincidence Formula 1's best cornering car hails from a town which has more roundabouts than any city in the United Kingdom, and also the biggest concentration of them: 3.82 per square-mile.
Same old same old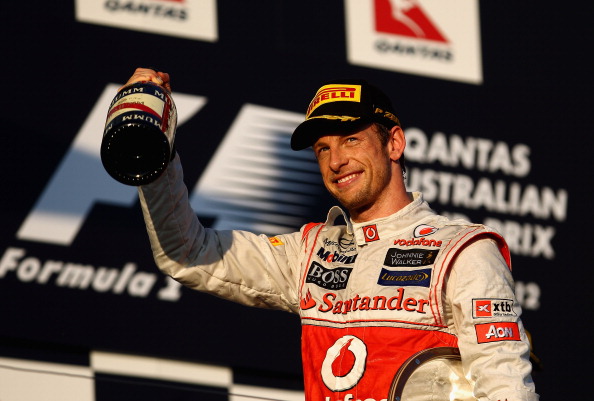 Traditionally, the opening race of the season has featured a high attrition rate, but the reliability of all F1 cars has been greatly improved in recent years and, with no major regulation changes this season, it is fair to expect 2012's reliability, form and trends to translate directly into 2013.
That means, throughout the early season, Alonso will surely be prominent and way superior to his teammate, Massa. Vettel, who boasts 21 wins and 16 other podium finishes from his last 58 outings, will be a rightful favourite race-on-race. But Hamilton's departure from McLaren means Button has been pushed up the pecking order of likely race winners. Conversely, Hamilton takes a drop.
It is the veteran Brit, Button, who, since 2009 when given a competitive car, boasts course form figures of 1-1-6-1, who looks the best betting proposition this weekend. He's coming off a win in Brazil and will be thriving now, perched on the mantle of No.1 driver in the McLaren team.
Button's car is traditionally very competitive early season, and the McLaren team have very much been on the pace for this opening race of the year in recent times. In addition to last year's 1-2 starting positions, the team also boast 2-4 grid positions in 2011, 1-3 in 2008 and 2-4 in 2007.
It's as much true form as you have to go on because, as a form-guide, winter testing has been as much use as a c**k flavoured lollipop.
With reliability being less of a concern (three of last year's six non-finishers here were due to collision damage), the only remaining variable is tyre wear and a potentially wet track.
Early indications suggest this season's Pirelli tyres are going to warm-up quicker and degrade rapidly. That's music to the ears of Button fans, who know their boy may be a poor qualifier but is commonly regarded as one of the best strategist in the game and a pilot who always gets the best out of his tyres.
Ditto those thoughts for a possible wet race which is now, three days before lights out, being mooted. Button's victory here in 2010 was a homogenised brilliant mix of wet weather, driving skill and opportune tyre changes.
Elsewhere, both the Lotus and Mercedes teams have shown definite competitive pace in testing just as they did prior to last season's curtain opener here in Melbourne, when both Mercedes qualified in the top seven and Romain Grosjean claimed third on the starting grid.
Many thanks to Mr. Roy Brindley for sending us this article.