F1 2013: Year of the Iceman?
1.01K //
23 Mar 2013, 14:47 IST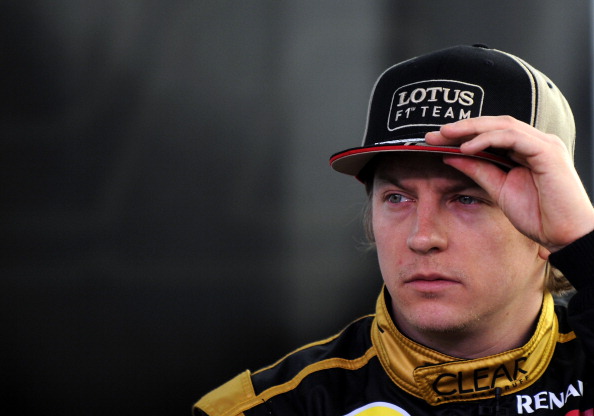 First race, first win. Can't ask for a better start! Kimi Raikkonen's 2013 campaign has kicked off in style, and if the practice sessions in Malaysia are anything to go by, the Lotus is a seriously good package this year. Qualifying was a wet session though, but if the car is as good as it is promising to be, even a lean Saturday might not hinder the Iceman too much on Sunday.
Malaysia is typically a very hot and humid race, especially demanding on the drivers due to the extreme climate, and also on the machinery. The ambient temperatures are in the high 30s. Add about 5 degrees for the track temperature, and you can get an idea of how different this grand prix weekend is, as compared to the traditional European races or the team's test sessions. The unpredictability of the equatorial climate and high chance of rain during the race just makes it an even trickier race to predict. Sepang is a race track has its own unique demands on the drivers and the machinery. The track has a beautiful free flowing nature, with two long straights and a very challenging mix of fast, medium and slow speed corners. There are enough high speed sections and sweeping corners to load the rear tyres, and thoroughly put the aerodynamics to test. Hard breaking zones around the straights are excellent out-braking opportunities for anyone willing to be brave on the brakes.
Fortunately for Raikkonen, all of these factors play in his favor. The Lotus, as we saw from last season, has an affinity to warmer climates, allowing it to get the most out of its tyres. Being an evolution of last season's car, the 2013 Lotus should be carrying forward the good bits and so should be, theoretically, better suited to Sepang than Albert Park. Another thing that works for the Iceman is the sheer racing room at Sepang. It is one of the widest racetracks on the calendar, and coupled with KERS, DRS and the natural overtaking opportunities presented by hard braking zones, it leaves enough for the pure racer in Raikkonen to come out and shine.
Here's hoping that Kimi's fridge manages to stay un-burnt this time, and he gets his ice creams when he needs them. The Finn has been underplaying his practice pace, but there's absolutely no doubt about the potential of the Raikkonen-Lotus package. It's looking like a promising race for him. There's nothing like going two for two to begin a new season!
PS: The doc is a Kimi fan, and will be throwing all his weight behind the Iceman for a second world championship in 2013