F1: 4 possible replacements for Ricciardo at Toro Rosso
1.77K //
08 Sep 2013, 18:03 IST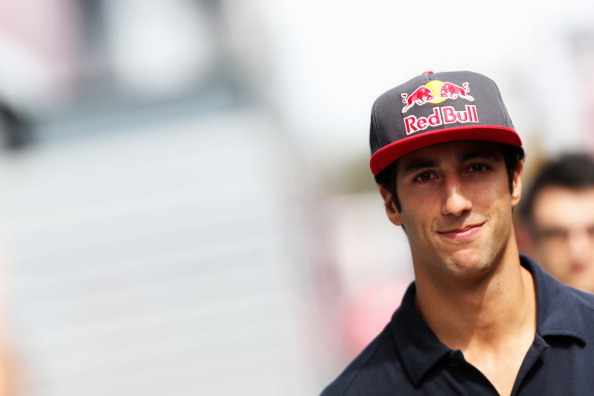 Daniel Ricciardo's hard work in the Scuderia Toro Rosso has finally paid off. With his seat at Red-Bull alongside three time world Champion Sebastian Vettel confirmed for 2014, his current team Toro Rosso, based out of Italy, finds itself hunting for a driver to fill Daniel's shoes. Will it be someone from the existing drivers on the grid or will it be someone from the traditional route of Toro Rosso? Here's a look at the options.
From boys to men
While Jean Eric Vergne is expected to keep his seat at the Italy based company, the chances of Toro replacing Ricciardo with someone on the grid practically looks bleak. Why so? For one, it is sponsor Red-Bull's policy to promote young drivers affiliated with their Young Driver's Programme. Some of the best young drivers get a chance to drive at Toro Rosso before they can potentially move to their sister and senior team at Red Bull Racing Renault. The Alumni of such an association being world champion Sebastian Vettel and more recently Ricciardo.
Another reason could be that even though there does not seem to be dearth of finance available for Toro Rosso with the Red Bull backing, choosing a driver from the current grid would mean a higher salary package until Rosso are confirmed of a financially stable sponsor along with an equally good driver. Sebastian Beumi, a former Toro Rosso driver and currently a reserve driver for Red Bull, could have been another option for Toro Rosso but Beumi had recently clarified that he was happy with his two duties, the other one being with Toyota at Le Mans (where he is currently third) and hinted he wasn't expecting a Formula One seat in view of sponsorship issues. With Buemi most likely to opt out, the team is left with their young and budding set of drivers to bank upon.
The following drivers could be on the Toro Rosso sheet for a drive in the 2014 season.
Antonio Felix da Costa
The young driver from Portugal drove for Red Bull this year at Silverstone and last year at Abu Dhabi for the F1 Young Drivers Test. While he managed to set the fastest time last year, he was a decent third fastest this year. A three time GP3 champion, Da Costa currently drives  in Formula Renault 3.5. He was a replacement for the Red Bull reserve driver Sebastian Buemi  briefly, when Buemi had to fulfill his duties in the Toyota at Le Mans. He still remains the favourite to take Ricciarado's place at Toro Rosso and has been regarded as a good future prospect with a good attitude by both Red Bull and Toro Rosso. He was confident of making it to Formula One soon after his impressive drive in the RDB 8 at Silverstone.
Johnny Cecotto Jr
Taking forward the legacy of his father, Johny Cecotto Sr, an F1 driver for Theodore and Toleman in the year 1983-84, the 24 year old from Venezuela was a test driver this year for Toro Rosso in Silverstone and last year at Abu Dhabi for the F1Young Driver Test. He also drove for Force India during the end-season testing at the Yas Marina Circuit. He is currently participating in GP2 series with Arden International. A talented youngster otherwise, he has been highly criticised for his erratic, risky and vicious driving.
Carlos Sainz Jr
The 19 year old from Spain, son of World Rally Champion Carlos Sainz, drove for both Red Bull and Toro Rosso at the F1 Young Drivers Test at Silverstone earlier this year. He is part of the Red Bull Young Driver programme and currently drives in GP3 series for Arden International and Formula Renault 3.5 series with Zeta Corse.
Daniil Kvyat
Another 19 year old driver from Russia and another member of the Red Bull Young Driver programme made his debut for Toro Rosso as a test driver  at Silverstone this year. He won the Formula Renault 2.0 Alps championship last year and currently drives in GP3 with Arden International and is placed 5th. Though still a contender for the seat at Toro Rosso, his selection looks doubtful as the team might feel he needs to gain some more experience before he is ready to step into the bigger league of Formula One.