F1 for female drivers - Is the idea cynical and regressive?
A man of many ideas, the father of F1 racing is under great criticism and judgement for a recent comment made on the current situation of female drivers
Editor's Pick
05 Apr 2015, 03:31 IST
1.93K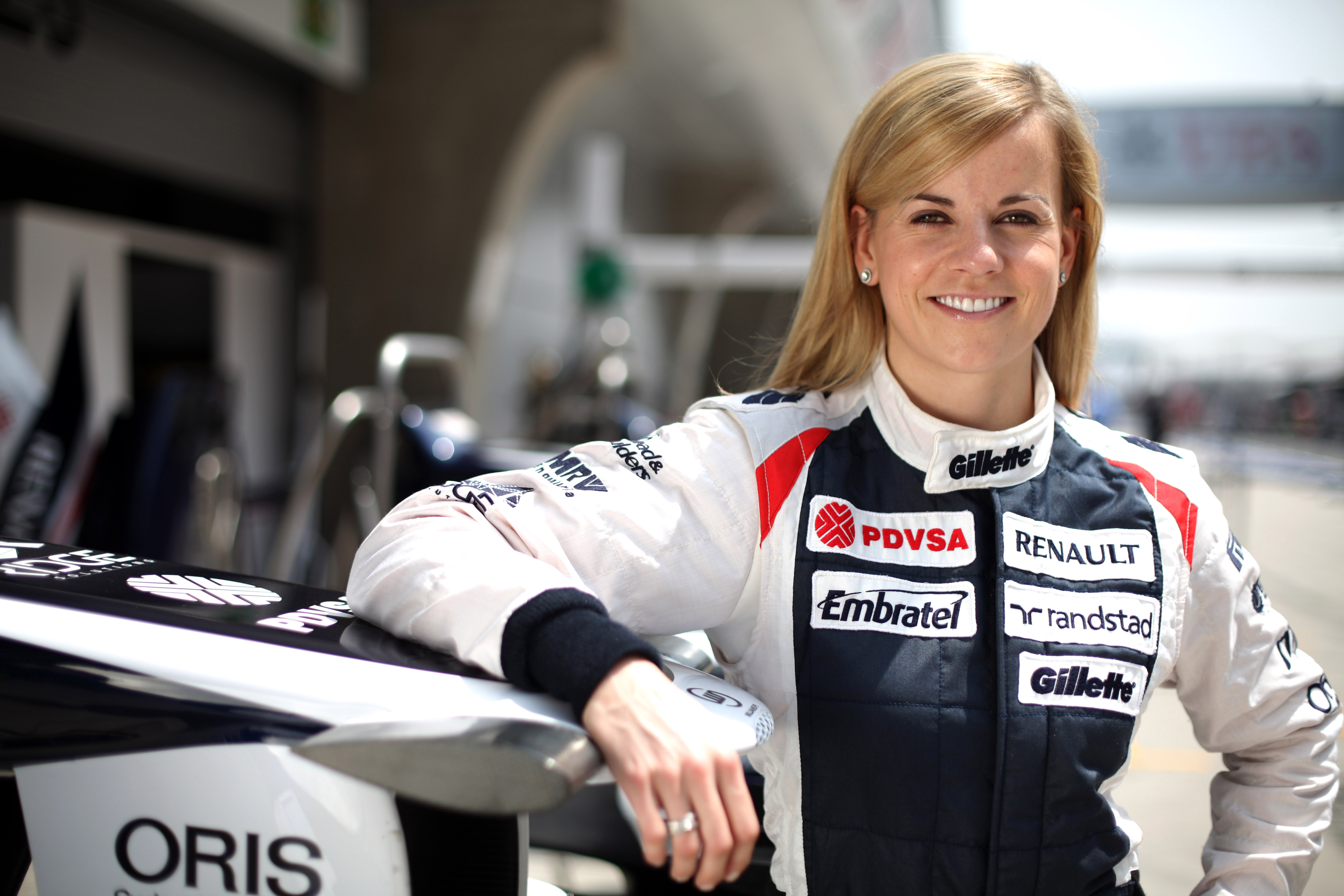 Formula One. Bernie Ecclestone. Two words that are almost synonymous, and borderline inseparable. A man of many ideas, the father of F1 racing has been facing great criticism and judgement for a recent comment made on the current situation of female drivers. His latest proposal? A championship for female drivers, because, "For some reason, women are not coming through – and not because we don't want them".
The statement seems decidedly patronising and incredulous. What will female drivers bring to the sport? More entertainment, more viewers, more money. The 84-year-old claims that a female-only championship would "attract a lot of attention and publicity and probably a lot of sponsors". It is for this reason that a majority of F1 lovers, especially the females, have reacted rather negatively, calling the statement 'insupportable and scandalous'.
A championship for Women?
Sexism in sports is nothing new, but in a sport which is far less limited by gender-specific physicality than others, there is an alarming absence of the fairer sex. In the vast history of Formula One, only five women have had the chance to race compared to 822 men. In the 2012 season, there were two female reserve drivers, Maria De Villota at Marussia and Susie Wolff at Williams. Meanwhile, Monisha Kaltenborn became the first female team principal in Formula 1, taking over at Sauber.
Rather than setting up a new championship for female drivers, it would be better to find out why F1 is such an unfriendly environment for women and what can be done to make participation more equal and less misogynistic. A more progressive and non-judgemental thinking competition would enable a larger fan following and encourage new talent – even among women.
In contrast to what Sir Stirling believes, many women have shown the world that they have both – the aptitude and the conviction to be a part of the racing world.
Grand Prix starts
Lella Lombardi (Ita) – 12 starts, (1974-76), 0.5 points
Best result – 6th, 1975 Spanish GP
Maria Teresa de Filippis (Ita) – 3 starts, (1958-59), 0 points
Best result – 10th, 1958 Belgian GP

Qualifying only
Divina Galica (Gbr) (1976-78)
Giovanna Amati (Ita) (1992)
Desiré Wilson (Zaf) (1980)
Practice only
Susie Wolff (Gbr) Practice sessions (2014)
The latest female to join the F1 test roster was ex-GP3 driver Carmen Jorda who signed as Lotus's new development driver for 2015. Alice Powell became the first female to win a Formula Renault championship in 2010 and is the only female to score points in the GP3 Series.
Even if women aren't able to match men physically, that doesn't mean they can't be successful. Endurance and mental training need to be the focus alongside being given a competitive car and more of all, a supportive team.
The truth about sexism
Driver Trudy Thompson, who left the world of motorsport 10 years ago, described sexism within the industry as "rife". She said, "On the track, they would try and kill me. Off the track, they'd try and shag me."
There are the 'pit babes', models introducing the cars and drivers and the 'flag girls' and even female journalists – the marketing concept of the "Fosters Girls" was invented for F1. This troop of young women appear at all Grands Prix wearing micro-minis and cropped Lycra tops. They are led around the circuit in a line, stopping from time to time to have their picture taken. With all this going on, how can one even imagine taking females in motorsport seriously?
Such an attitude obstructs the idea of equality. Is the question here to differentiate between sex and gender, or is the problem of sexism a generational or a cultural one?
"At the end of the day if you're good enough, it doesn't matter if you're male or female," Mark Hutcheson, who has worked for both Red Bull and Marussia as a race engineer, said. "If you're good enough and able to compete in the highest level, and you have the budget, then why should you not do it? Why should you need a separate championship?" Mark asks.
Does Mr. Ecclestone have an answer?