Gonzalez lands Marussia reserve role
596 //
14 Mar 2013, 13:41 IST
Melbourne, March 14 (IANS)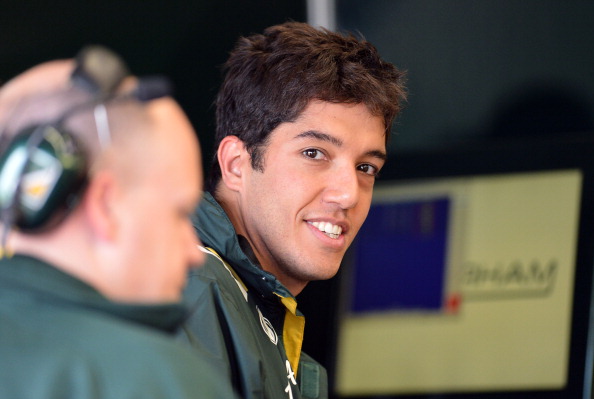 Venezuelan GP2 driver Rodolfo Gonzalez has been signed as Formula 1 team Marussia's reserve driver, it was announced here Thursday.
The 26-year-old will complete some practice sessions for the team this year.
Gonzalez completed the Abu Dhabi Young Driver tests with Lotus Racing/Team Lotus in 2010 and 2011 and also tested for the team under its Caterham guise at Mugello in 2012. He also had a run for Force India at Magny-Cours last season.
"We welcome Rodolfo to the Marussia F1 Team and take encouragement from the fact that he has all the right experience to be able to fulfil the role of reserve driver in the event that he is required to step into a seat," Marussia Team Principal John Booth said in a statement here Thursday.
"To further prepare him we look forward to seeing him take part in a number of FP1 sessions throughout the season, when we will also have the opportunity to evaluate his performances for the future."
On his partnership, Gonzalez said: "I am very excited to be joining the Marussia F1 Team and at such an exciting time in their development. Working closely with the race drivers and engineers at every stage of the race weekend is a fantastic opportunity for me to learn outside of the car and I hope that I can make a significant contribution to the team's progress."