How Kimi Raikkonen won the Australian Grand Prix - Strategy Analysis
802 //
20 Mar 2013, 09:25 IST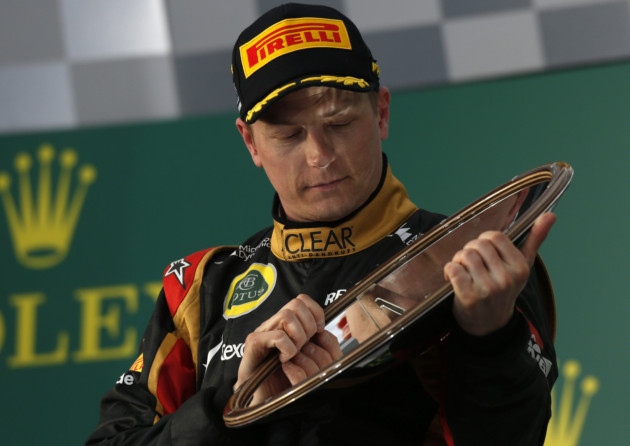 Kimi Raikkonen perfected a two-stop strategy to win the first race of the 2013 F1 season – the Australian Grand Prix – after starting the race from a lowly 7th place. The Finn opted for the same strategy a year ago in China, but dropped from 2nd to 14th in the closing stages, following a sudden drop in tyre performance. However, this year, Lotus pitted Raikkonen at the right time and made the most of the characteristics of the Albert Park circuit to help Raikkonen in his 20th career win and only 2nd since his comeback. We dive deep into Raikkonen's strategy and tell you how he managed to win the race from 7th place.
The Start
Starts play a crucial role in Formula 1 as far as strategies are concerned. At Australia, Raikkonen had a great start and overtook the two Mercedes and slow starter Mark Webber by the end of lap 1. This meant that he could go on with his plan of two-stops. Usually, teams go for one less stop if they qualify outside the top 10 or have a poor start. But, in this case, it was about making the most of the E21′s soft nature on tyres.
Kimi's two stops vs rivals' three stops
Kimi Raikkonen made his first stop on lap 9, pretty much at the same time as the other front runners. He qualified within the top 10 and had to start the race on the same tyres he had used in qualifying, and thus there was not much to gain from here. But it was his middle 25 lap stint on the medium tyres which helped Raikkonen move from 4th to 1st place. Alonso and Vettel, in contrast, only managed to get 11 and 14 laps respectively in their second stint on medium tyres.
Raikkonen slipped down to 5th after his second and final stop, before returning to second after rivals pitted. He overtook Sutil (who was on a reverse strategy) on lap 43 to regain lead. This gave him a clear track ahead and from then on, he controlled the race. At this stage, Alonso looked strong and was chasing Raikkonen for a win before his challenge faded, and he had to settle for second.
How characterstics of Australia's pitlane aided Raikkonen
The pit-lane in Australia is not only the longest on the calendar but also one of the narrowest. The FIA has kept the speed limit on the pit-lane as 60km/hr as compared to 99km/hr at other tracks. The three stoppers would thus lose more time in the pits. Fernando Alonso and Sebastian Vettel spent a total of 1 min 5 seconds and 1 minute 6 seconds respectively in the pit lane, while Raikkonen spent only 44 seconds in the pit lane.
Comparison – Raikkonen's strategy as against Alonso and Vettel
Kimi Raikkonen

Stint 1 – 9 laps on super softs.
Stint 2 – 25 laps on medium tyres.
Stint 3 – 24 laps on medium tyres.
Fernando Alonso

Stint 1 – 9 laps on super softs.
Stint 2 – 11 laps on medium tyres.
Stint 3 – 19 laps on medium tyres.
Stint 4 – 19 laps on medium tyres.
Sebastian Vettel
Stint 1 – 7 laps on super softs.
Stint 2 – 14 laps on medium tyres.
Stint 3 – 16 laps on medium tyres.
Stint 4 – 21 laps on medium tyres.
Lap charts