The Spanish Formula Four Championship resumed last weekend in Valencia. One of the stand-out drivers at the event has been Lebanese star Rashed Ghanem, who produced a striking performance in the final race to finish seventh.
Franco Colapinto captured a hat-trick of victories at Circuit Ricardo Tormo, yet Ghanem caught the eye after starting the final race in third, before receiving a drive-through penalty in the fourth lap for a jump start, which sent him to the back of the grid. The Lebanese star showed his outstanding talent by overtaking many of his rivals to claw his way back to the seventh position in a thrilling race. Ghanem's other finishes were sixth and twelfth.
Ghanem's sponsor Francis Menassa, who is the CEO of JAR Capital, was at the event supporting the Lebanese driver. Menassa said: "I couldn't be more proud to be here with Rashed for his latest race. You always dream to be a racing driver. F4 is a championship where you need to gain experience and build your craft, it's not easy with the effort and dedication you need to put in.
For someone as young as Rashed it's very impressive. I am extremely proud to be able to sponsor another Lebanese and to hopefully see him become a full racing driver. I play a very small part in his life and it's such a privilege."
Ghanem was delighted to have his sponsor alongside him before the race as he targets a career as a Formula One driver. Ghanem said: "To have a sponsor in Formula Four is vital because without it you can't be where you are today. Secondly, when you have a sponsor you can look to progress together to the next stage, to hopefully move to Formula Three."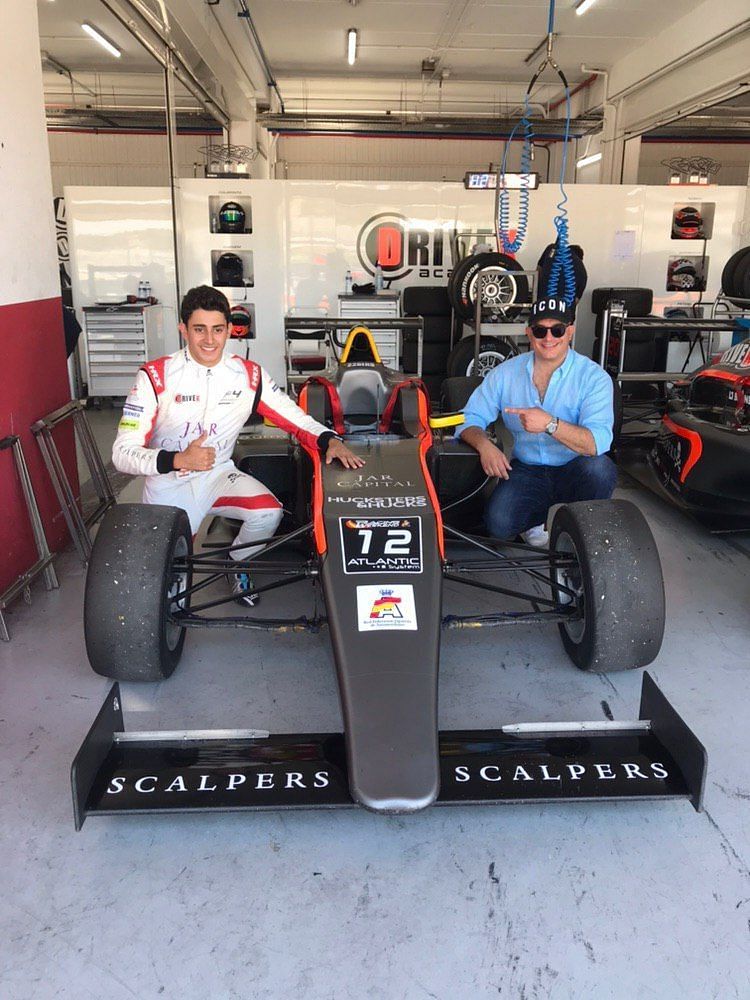 Menassa explained the importance of sponsorship for young drivers but emphasised that the credit goes to Ghanem. Menassa added: "At the end of the day, the sponsorship is very important but the bottom line is the dedication and hard work of Rashed. He has all the ingredients to be a Formula One driver. And of course he is going to be a Formula One driver, I hope so. We expect everything from him and he is always delivering."
Ghanem is very happy to have Menassa at his side as he looks to progress his career. He said: "He's always been very supportive and giving me advice and he's always pushing me".
Ghanem will be hoping to take his form over the weekend into the next round of races in Jerez, Spain. He motivates himself by studying the success of his idol Lewis Hamilton, whom he hopes to emulate one day. Hamilton is the current leader in the F1 Championships and has won the driver's title two years in a row and five in total.