Interview with Mark Webber: "Confidence, motivation and hardwork make up an F1 racer"
739 //
02 Nov 2012, 18:11 IST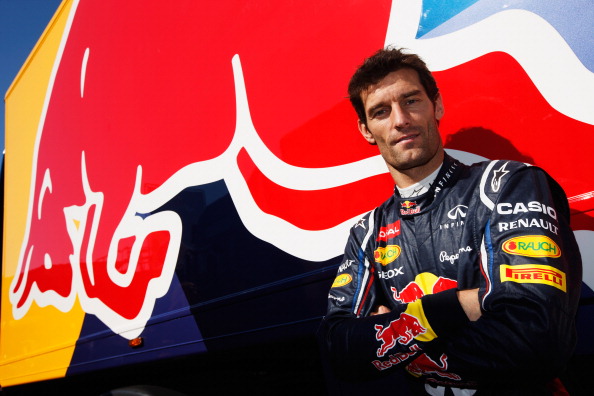 Mark Webber races for Red Bull in Formula One. This gritty Australian started his F1 career in Europe as a test driver for the Arrows F1 team, and through sheer determination and talent,  rode his way to the top tiers of Formula One.
You finished 3rd today in the Indian Grand Prix. Are you satisfied?
I started off quite well but the KERS trouble blew it all up and allowed Alonso to overtake me. However, it was a good day for our team since me and Seb made a podium finish.
It seems that you face too much of KERS trouble. Any specific reason?
KERS is definitely a problem area for me and my team. Infact for all of the teams. It can't be solved in one day you see. We are gradually learning about how to fix it and we have managed to subside it a little, but still there is a lot of work we have to do on it.
So do you think KERS had a negative influence this season?
You can't say negative but KERS, along with the tyres and the movable  rear wing, has made a huge difference. In my opinion, tyres and rear wing have made a bigger impact than KERS.
What kind of equation do you share with Sebastian Vettel?
Sebastian is a very good teammate and a very passionate driver. Our relationship is very professional and we have healthy competition among us. He is doing great for himself and the team as well. We both try to do our best for our team.
What about the Championship title? Do you have your eyes set on it?
It's a prestigious thing and everyone wants to get it. Let's see, it is still early to comment on that. We are working hard towards it though.
How do you prepare yourself for the race?
I eat moderately and keep myself hydrated. I like listening to some music too. I don't like talking much to anyone except the engineers of my car when I reach the paddock. Then I change into my race suit and head straight towards the pit.
How much importance do you give to your fitness?
Fitness is very important for F1. Everyone thinks F1 racers don't require it, but that's absolutely wrong. One cannot survive without being fit in F1 since there is so much pressure we have to face inside the car and driving 60 laps isn't that easy. Also, we have to use our legs constantly for brakes. I do weights, cardio, play sports like tennis and outdoor activities like hiking and cycling to keep myself in shape. I work very hard in order to maintain my weight.
Name 3 qualities which are a must for an F1 driver.
I would say confidence, motivation and hardwork make up an F1 racer.
You are also managing Mitch Evans, the current GP2 champion. What do you have to say about him?
Mitch is a young talented guy who is very sincere and hard working. His dedication towards racing reminds me of myself when I was of his age. He has the potential to become a very successful F1 racer, but as of now we are concentrating on his GP3 career.
Did you get any chance to see around Delhi? How do you find India?
Not yet, and I don't think I will be able to see around much as I have a flight to Abu Dhabi. It's a good city, whatever I have seen of it. India is a beautiful country and I would love to come here as a tourist sometime in the future.