Karun joins Team Lotus as reserve driver
625 //
22 Mar 2011, 09:34 IST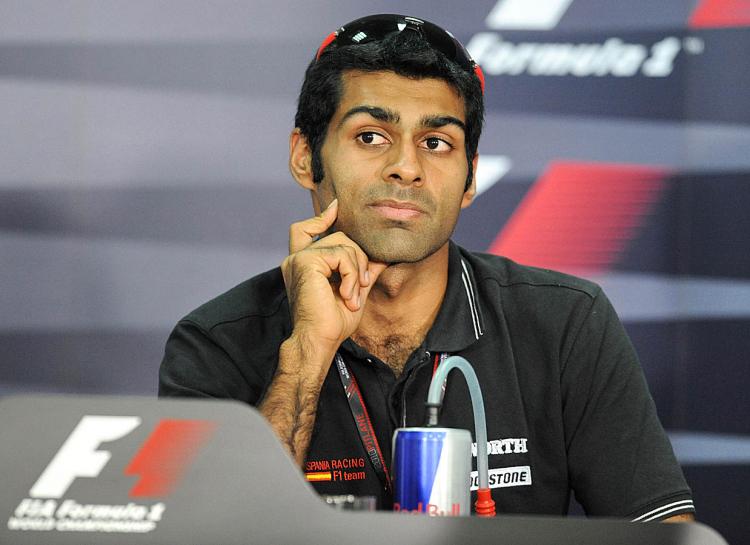 Karun Chandhok has finally clinched the deal with Team Lotus for a reserve role. The Indian will do some of the Friday practice sessions in the 2011 season beginning with the Australian GP this weekend.
With this deal, Karun has joined the Anglo-Malaysian team's stable of drivers Heikki Kovalainen and Jarno Trulli (race drivers), Luiz Razia (third driver) and Davide Valsecchi and Ricardo Teixeira (test drivers).
The Chennai youngster is considered one of the most exciting and popular drivers and has enjoyed a stellar career in his rise up through the ranks to Formula One.
Team Lotus Principal Tony Fernandes says his technical input and obvious talent will provide the team with more valuable insights into how to optimise the T128's performance potential on-track, alongside his ambassadorial role for the team as one of its official drivers.
"This is another great day for Team Lotus. Karun's appointment to our team gives us not only his immense driving talent and F1 experience, both of which will help us develop the car even further, but also brings one of the warmest, most professional personalities I have the pleasure of knowing into the Team Lotus family. I do not think it is going too far to say that Karun represents the future of motor racing – he is living proof that geography is no boundary to talent and ambition and that you will succeed if you work hard and keep dreaming," he said.
Fernandez added that Karun is fiercely proud of his Indian heritage but he has a truly global outlook. "I am honoured that Team Lotus is now giving one of India's brightest stars the chance to continue to develop his talent. Everyone in the team is excited about working with Karun, and I cannot wait to see him representing the Indian nation in our car."
Karun is delighted to confirm the signing. "I've been talking to the team for quite a while about a role with them and I'm delighted we're now able to confirm that I will be driving for Team Lotus in 2011. The details of exactly which sessions I will be in the car for are being worked out now and after having spent some time with them at the recent pre-season tests I can see exactly how passionate everyone in Team Lotus is about taking this team back to the top of the F1 grid. These are very exciting times for Team Lotus and it's a real honour to be able to play a part in helping shape this team's future. I want to thank Tony, Din, Nasa, Riad and Mike for having the faith in me to give me a chance to help the team develop and I'll do my best to repay that faith wherever I can."