Lewis Hamilton says first Mercedes win important
859 //
28 Jul 2013, 21:19 IST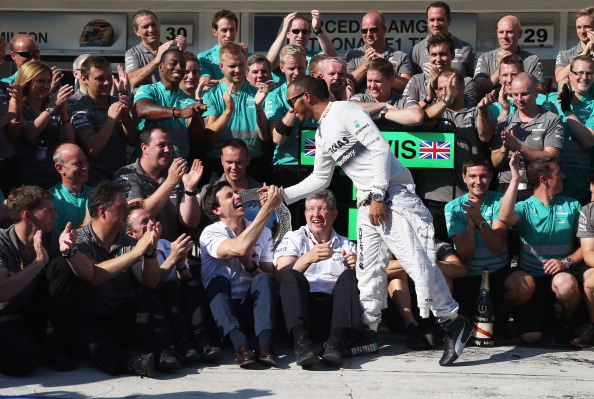 Lewis Hamilton called his first win for Mercedes 'important' after emerging victorious in the Hungarian Grand Prix.
Hamilton has claimed four pole positions this season but had so far been unable to make the breakthrough in the race.
That changed in Hungary as Hamilton led away from pole position and made decisive overtaking moves on his way to top spot.
Although team-mate Nico Rosberg has already won twice this season, Hamilton believes his win is important.

"This is probably one of the most important wins of my Grand Prix career," he said after securing his first win of 2013.
"To move to a new team and to win for Mercedes-Benz is a real privilege. The guys have done an exceptional job, I'm so glad I'm part of the team and I really couldn't be happier, I hope there's many more to come."
Hamilton admitted that he did not expect to win and had to work hard to cut through the traffic.
"We studied a lot last night, we were hoping that the tyres would work for us and we really had no idea it was going to go that well. The last 20 laps, I was just managing the tyres and cruising."
But before that, Hamilton had to make crucial moves on Mark Webber and Jenson Button.
"I think you could tell I was hungry for it today, I was just going all out. I needed to get past those people and usually I get stuck in traffic, generally, in my races, and today I wasn't having it, I was going for every move I had."
Hamilton added that Mercedes's strong pace in Hungary suggests they will be strong contenders for the rest of the season.
"We've got to work hard. You never know how well the tyres are going to last elsewhere but if we can come here and make our tyres last then we should be able to do it anywhere so fingers crossed."