Lewis Hamilton met Tom Brady the last time the F1 circus went to Miami and the two legends discussed what it meant to work in a team.
Both Hamilton and Brady have been blessed with long careers with the Mercedes driver being in F1 since 2007 and Brady playing for more than two decades.
In a media session with Sky Sports, talking about the success that he has achieved all these years, Lewis Hamilton felt that the credit went to the team and more often than not, this was the greatest journey a sportsman goes on. Hamilton said:
"It's just about that teamwork. Teamwork makes the dream work, right? Everyone coming together, that's the greatest journey that you go on."
Brady echoed the sentiments of the Mercedes driver and commended him for traveling all across the world and achieving the kind of success that he has done in F1. He said:
"We have scoreboards. We get to see every week how we did. And every week we get to dig deep on our personalities, on our relationships, and they just hone your skills."
"Lewis has done that all over the world. Look at F1, what they want to do, on a global scale. I think we try to do that with the people we affect. That's the bonus, that's the payoff in sports."
---
I can't always beat Lewis Hamilton: George Russell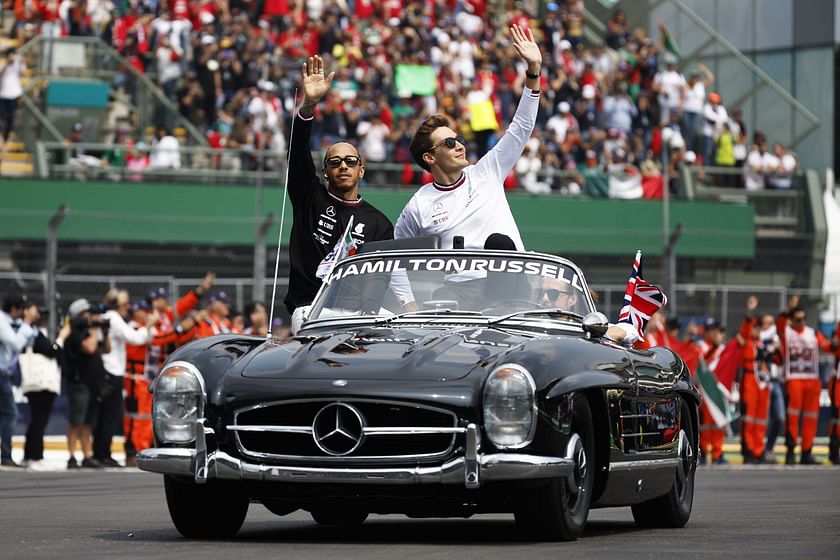 In a recent interview, George Russell revealed that he was very happy with the kind of season he had in 2022. The young Mercedes driver was quite pragmatic in his outlook as he admitted that beating Lewis Hamilton every weekend is not going to happen. He said:
"I'm not going to beat him every single session, every qualifying, every race. That's just absolutely not going to happen. But having a year like we've had this year, is almost equivalent to maybe what the 95/5 split was for me previously."
He added:
"I never doubted myself. I always believed in myself. But if you go with the mindset 'I'm going to beat Lewis Hamilton 95 per cent of the time', you're going to come away disappointed."
The 2023 F1 season is going to be crucial for Lewis Hamilton as the Mercedes driver will be hoping to put together a strong challenge for the title, especially with the likes of Charles Leclerc, George Russell, and Max Verstappen also involved.