Former Mercedes driver Nico Rosberg talked about the "deciding factor" that could motivate Lewis Hamilton to extend his contract with the Silver Arrows. Rosberg made the comments after Hamilton bagged his second podium of the season at the Spanish GP.
According to Rosberg, results like these could motivate Hamilton to continue with Mercedes. Last Sunday's race in Barcelona was a positive weekend for the British driver and his team, as the latest upgrades seemed to elevate the W14 to the second fastest on the grid, behind only Red Bull.
Nico Rosberg speculated that the positivity from the track would transform into the negotiations, bolstering Hamilton's confidence in the team. The 2016 F1 World Champion said:
"Who knows, I mean he's in contract negotiations and he's kind of on the fence of what he's doing and things like that. Maybe a day like this could be the deciding factor to push him to put pen to paper maybe get a contract done."
Rosberg continued:
"Days like this are perhaps a decisive factor in motivating him to sign. It has been such a tough time for Mercedes but now there really is light at the end of the tunnel."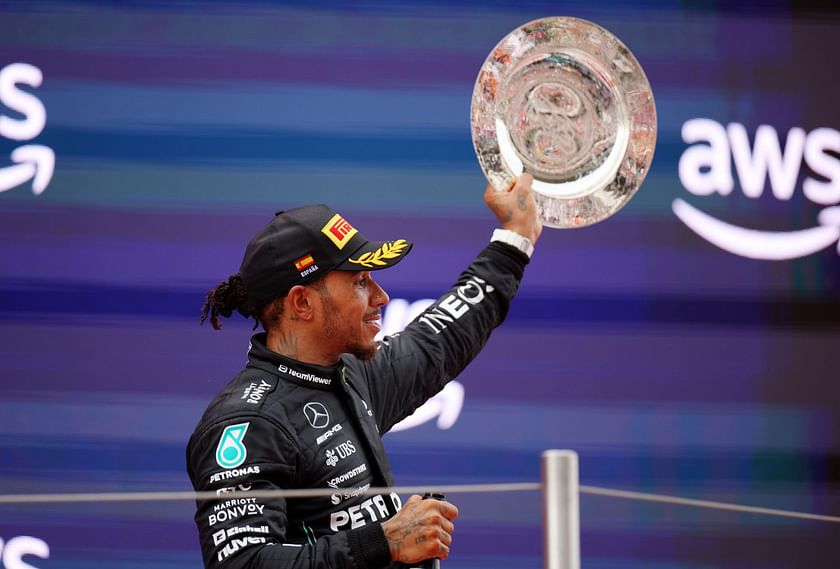 Alongside Lewis Hamilton's second-place finish, George Russell backed Mercedes' surge in performance, as he drove through the field to occupy the final spot on the podium, having started from P12.
After the race, Hamilton discussed the status of the negotiations with the team. The seven-time champion said in the post-race press conference:
"I haven't signed anything yet. I think I'm meeting Toto [Wolff] tomorrow [Monday] so hopefully we can get something done."
All the stars are aligned for Hamilton to continue with the team where he has spent the last decade.
---
Lewis Hamilton said that he misses Angela Cullen "every day"
Lewis Hamilton recently admitted that he missed his close friend Angela Cullen all the time, having ended their professional relationship in March. Cullen, Hamilton's former physio, took on various roles assisting the star Mercedes driver for several years.
Angela Cullen became Lewis Hamilton's physio in 2016 and gradually became his closest ally. She left her role in March 2023, when she decided to leave the F1 world.
Hamilton admitted that he misses Cullen, saying:
"I miss her every day, She was a breath of fresh air for me every day. She was always a great help during the seven years we worked together."
"She was and still is a very good friend. In fact, we're talking about getting together again and doing something together soon, like parachute jumping, maybe. We'll never leave each other. I'm very grateful for everything she's given me."