Pierre Gasly has been given a 6-place grid penalty for impeding Max Verstappen and Carlos Sainz during the 2023 F1 Spanish GP qualifying.
Gasly's impressive speed in the session was marred by the incident and it means that Gasly will now start in P10.
The incident occurred in Q1, when the Frenchman let by Charles Leclerc but blocked Carlos Sainz, who was following closely behind on a hot lap. The Spaniard had to lift the throttle and thus his lap time was affected.
Later, the Alpine driver was in the way of Max Verstappen, who was on a hot lap. Verstappen expressed his anger to his race engineer, as he said on the radio:
"What the f**k? He just doesn't move."
Fernando Alonso, who was behind Max Verstappen, witnessed the incident and passed his verdict immediately that the Alpine driver committed a big impeding and deserved a three-place grid penalty.
The Aston Martin driver jumped on the opportunity to take a dig at his former team as he said:
"Big impeding on the Alpine on the out lap to Verstappen. Massive one, I mean into Turn 4. That will be three places."
Pierre Gasly is said to have breached Article 37.5 of the FIA Formula One Sporting Regulations which reads:
"Any driver taking part in any free practice session, the qualifying session or the sprint shootout who, in the opinion of the stewards, stops unnecessarily on the circuit or unnecessarily impedes another driver shall be subject to the penalties referred to in Article 37.4."
Pierre Gasly was found guilty on both occasions and has been handed a 6-place grid penalty dropping him to 10th place for the Spanish GP.
---
Pierre Gasly hopes to continue Alpine's momentum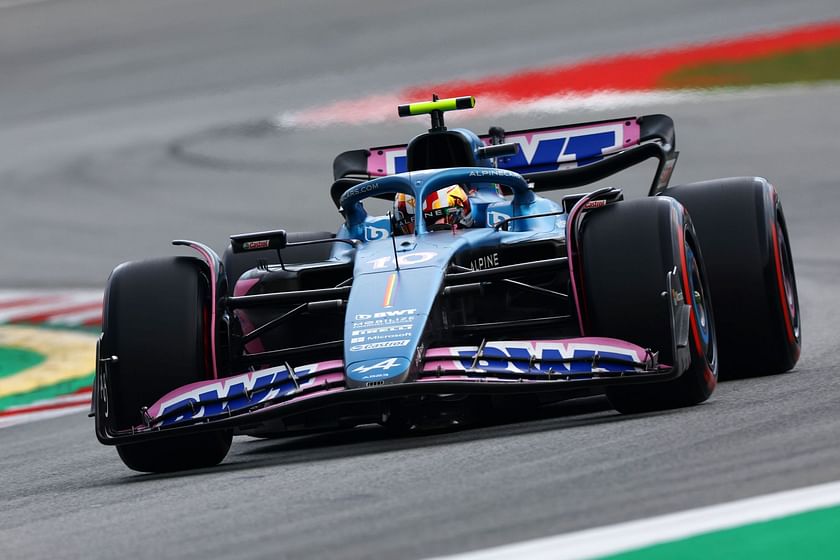 Before his adventurous excursions in the Qualifying session, Pierre Gasly expressed his excitement for Alpine's strong pace in recent races. Although he rued the chances of missing out on a podium in Monaco, he is hoping to show a similar pace in the Spanish GP.
Gasly said:
"There was a better Miami performance. Monaco was definitely a clear big step forward and that's the sort of performance I want to see from the team. I can see all the efforts they are putting, all the hard work that is going into this new package. So I really hope be able to put similar performance in the coming races."
He added:
"The performance I've seen in Monaco is the performance I want to repeat and is the performance that I believe is achievable in Alpine.I was really pleased because that's where I think we are able to perform."
Pierre Gasly's impressive start to the weekend has been derailed by a 6-place grid penalty for Sunday's race.
Edited by Shubham Banerjee