The power of Red Bull has never been matched. Fast cars and good drivers alone, however, are insufficient. A similar amount of importance is given to tactics in Formula 1.
Hannah Schmitz has recently gained attention, particularly after derailing Ferrari's championship chances the previous season. She has become into a significant asset for Red Bull over time, one they can't afford to lose.
In a sport where places and points may be decided by milliseconds, race strategy is essential. Numerous team members are continually analyzing data points and simulations back at the factory and at the circuit, providing mountains of information to the pit wall.
Schmitz's role while on the pit wall is to take into consideration these messages, the statistics, and her own gut instinct in order to contribute to the creation of a successful game plan. This location on the pit wall is what Red Bull team owner Christian Horner referred to as "the linchpin."
People questioned the Austrian team's flawless execution in 2022 when Ferrari's blatant tactical mistakes became public knowledge. The genius of Schmitz was then fully acknowledged. Recently, Schmitz revealed what is the most important thing to her while sitting in the pit wall during a race weekend. Schmitz said:
"The most important thing about doing the job, though, is staying calm under pressure, when you've got all those voices, there's always opinions as well as data."
She continued:
"A diverse team is the best kind of team, and it makes things stronger because then you have more different opinions or points of view coming from different places, and I think that really helps make sure you don't miss anything and that you can really be the best."
Schmitz, an inspiration for women in motorsport, even has her own following. The icon never fails to wow, and Red Bull supporters count on her to put on a masterclass at every race.
---
"Red Bull did a better job than the others" - F1 CEO Stefano Domenicali
F1 CEO Stefano Domenicali has stated that the sport's management "cannot intervene" to end Red Bull's supremacy. The Austrian team has gone unopposed in the first five races of the current season, raising concerns that its popularity may dip.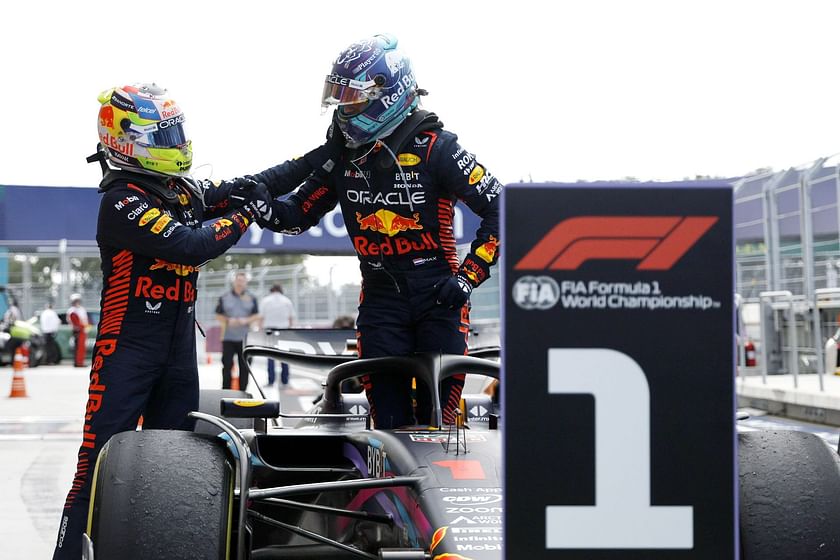 Domenicali said:
"This year, we need to say the truth: Red Bull did a better job than the others, it's a fact. But I would be imprudent to say the championship is finished."
The ease with which Max Verstappen and Sergio Perez won early in the season threatens to disrupt F1's growth in popularity, which has been fueled mostly by Netflix docuseries Drive to Survive and the intriguing championship duel between Verstappen and Mercedes driver Lewis Hamilton in 2021.