Max Verstappen seems to be marching towards his third consecutive world championship after an incredible start to the 2023 season. He hasn't had any trouble dealing with his competitors because of his driving skils and the incredible RB-19, which has managed to win every single race this season.
Dr Helmut Marko, the advisor to the team, acknowledged Verstappen's superiority, saying:
"Right now Verstappen is from another planet. He has achieved a superiority that we have never had before."
While the car has had a 100% win streak this season, two of the seven races this season, the Azerbaijan GP and the Saudi Arabian GP, were won by Sergio Perez.
The Mexican driver is one of the contenders for the world championship as he sits right behind Max Verstappen in the drivers' standings. However, Perez has lost quite a few points in the last two races, Monaco (P16) and Spain (P5), making his bid for the title unlikely. Dr. Marko talked about what Perez needs to do in order to pip Verstappen to the title this year.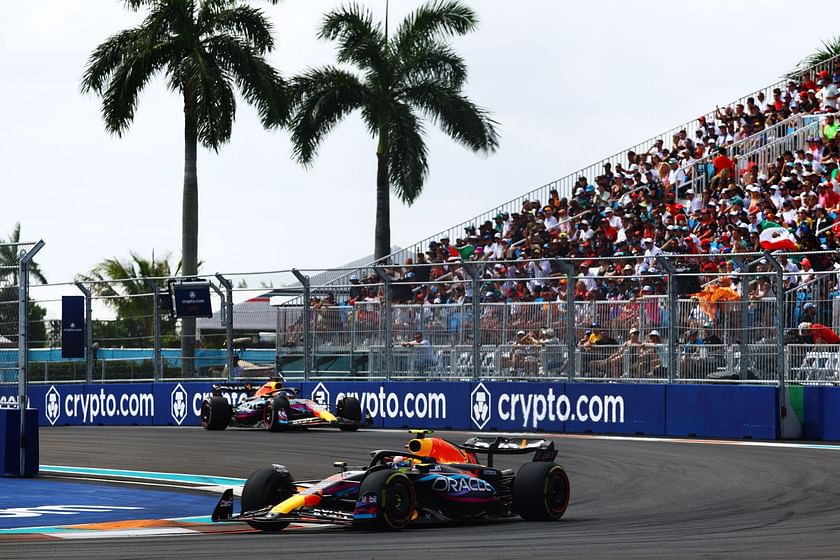 While talking to OE24 about RBR winning all seven races this season, Dr. Marko mentioned that Perez could take the victory in a race if Verstappen is unable to finish it. He said:
"Win all races? It may be possible, if Max has a problem or an accident, Checo could assert himself, if he is fit."
---
Max Verstappen reveals his wish for more competition at the top in Formula 1
Max Verstappen has dominated the 2023 season so far and looks on course for another record-breaking year. He had a perfect Spanish GP with the fastest qualifying session, followed by a lead in the main race which lasted from start to finish, and a P1 finish to cap it off.
However, speaking to F1, Max Verstappen revealed that it would be nice to have some more competition at the top of the grid. He is hopeful that other teams will get closer to Red Bull as the season progresses.
Verstappen said:
"Yeah, I think it's great for the sport in general right, if you have more teams fighting up front. Honestly, that would be amazing, to have more drivers really up there. Hopefully throughout the year it will get closer and maybe next year there are more teams really up there."
Mercedes managed to improve their performance by quite a margin after the new upgrades that were introduced in Monaco. The team was the second fastest during the Spanish GP, but are still unable to compete with Red Bull.
Lewis Hamilton stated after the race that the Silver Arrows hope to challenge Red Bull next season.