Pirelli and F1 get it wrong for 2013
1.08K //
21 Mar 2013, 13:41 IST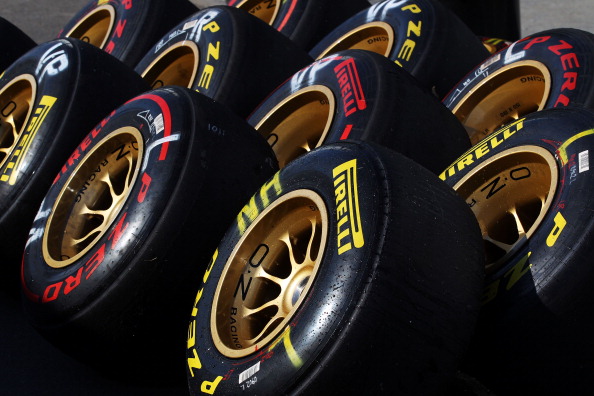 Whilst the teams involved in the 'pinnacle of Motorsport' spend millions of pounds attempting to break new ground, build the world's greatest race car, and hire the best and brightest race drivers to push their creations to the limit, the sport's governing body seems hell bent on turning Formula One away from the pure racing days of Stirling Moss, Jackie Stewart, and Ayrton Senna, and instead make it into a glorified motorised version of 'It's a knockout'.
Back in 2011, I laughed so hard at Bernie Ecclestone's suggestion of sprinklers being used to spice up F1 races with randomly timed artificial rain that I almost shot milk through my nose in a fashion that could have ended up making me famous as an overnight YouTube sensation. Little did I know, that on that day when those around me were very thankful that I did not actually have a glass of milk to hand, the start of a shift toward artificial 'entertainment' in Formula One had already begun.
As a man of only 26, I cannot claim to have seen the glory days of Formula One, and only have memories as far back as a Damon Hill without grey hair. I cannot claim to have lived through the real racing and politics fueled era of Ayrton Senna. But I do know that the days of Senna throwing himself down the inside of Prost, and waiting for Alain to brake in a 'who blinks first' staredown, are gone.
Those type of maneuvers are no longer required in F1. What would be the point? Two corners later, you can, instead, use a button to open the rear wing, increase your straight line speed, and simply sail past the sitting duck of a car in front, unable to do the same. Not forgetting, there's also KERS to use, the 'Kinetic Energy Recovery System' which is more complicated than attempting to explain the ending of LOST to someone trying to solve a Rubik's cube in the dark, but essentially is yet another 'go faster' button for no apparent reason.
Like a new version of the latest EA game, it seems that every year, F1 seeks to introduce a new 'gimmick' to keep people interested, to spice up the 'entertainment' factor of motorsport. This year, it seems, it's tyres which fall apart faster than those on a Citroen Saxo driven by a 17 year old given a McDonald's car park to play with. In any other sport, introducing such gimmicks would be met with unbridled opposition. Imagine the El Clasico interrupted for 5 minute multi-ball, or a five day Test match spiced up with a tennis ball being bowled for 20 overs. This kind of artificial 'entertainment' could sound like a good idea in theory to some, but to most of us, the real life application would be an obvious insult to the integrity of the sport.
Why, then, are we forced to watch cars overtake each other at the press of a button, or floundering cars struggling on tyres that have degraded after just a few laps? Kimi Raikkonen triumphed in this season's opener in Australia, in what is being described as a 'tense strategic battle', which roughly translates to 'there was actually no racing done on the track, the race was won by the car which came in to the pits to change tyres less times than the others.' What is so wrong with watching closely matched drivers in a battle of wits, having to overtake using late braking, faster corner exits, and real talent? Perhaps, I am just the racing version of 'that guy' who doesn't like T20 cricket because a match "should be played over 5 days to qualify as real cricket". Or, perhaps, I just have a higher patience threshold for watching cars following each other round a track, waiting for the driver in front to make a mistake, but listening to the teams having to tell drivers to conserve their tyres, or finally allowing them off the proverbial leash after 35 laps just does not sit right with me. Formula One should be about pushing the limits – pushing the limits of technology, as well as drivers pushing the limits of just how fast they can go in purpose built racing machines.
Hopefully, the rest of the teams will be able to negate the tyre advantage that Lotus seem to have found in the first race of the season, and then we may see some real racing. But, with an obsession for adding new rules and new 'banana skins' to trip up the teams, F1 drifts ever closer to a real life Mario Kart, and this racing fan is not convinced that we'll see a return to the Senna-esque racing that made this sport so wonderful, any time soon.