Romain Grosjean flies back to Spain for testing
721 //
04 Mar 2013, 14:52 IST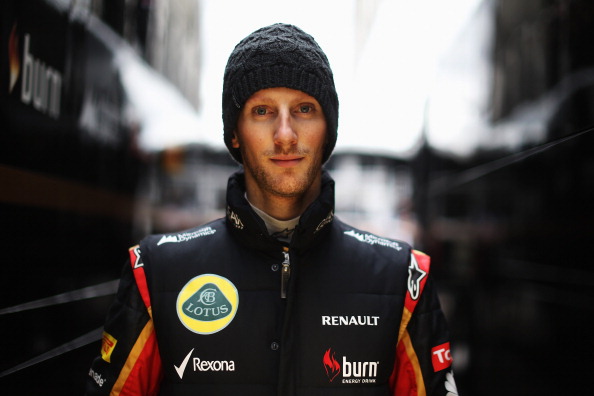 A very delighted Romain Grosjean explains how travelling from France to Spain for testing was, as Kimi Raikkonen was ill, and summed up his Saturday by saying "It was worth it."
Owing to bad weather conditions, the allotted two days of testing in Spain came to an end and Grosjean returned to France wearing a glum expression. But 24 hours later, the Circuit de Catalunya was basking in sunshine. The French driver flew to Spain and completed 46 laps of the track.
His fellow Lotus-Renault driver, Kimi Raikkonen fell ill and could not drive. Grosjean was contacted by Lotus Track Operations Director, Alan Permane, to come as replacement for the Finn.
During testing, Grosjean experienced the same tyre degrading problem. He said, "It's not easy. The medium tyres can do a few laps but then the performance drop is there. We ran the hard at the end and they were about the same." He went on to say that the team is doing everything they can to keep the tyres from degrading while racing.
"If you push hard you destroy them. But what about if you push less hard: does it last longer or not? These are question marks that we all have. I think when you go to Melbourne and race, it will be difficult to say to a driver, 'don't push too hard'." added the Frenchman.
Valsecchi  also partnered Grosjean and completed 16 laps of testing.
Grosjean used Raikkonens' helmet during testing because he flew to Spain in such short notice that the Frenchman did not have time to pack properly. "It was a really good surprise this morning because Kimi had some problem and his physical trainer said he was not fit enough to drive, so the team decided to use me."
He finally said "I use everything from Raikkonen. Seat, overalls, shoes, pants, socks. Only the underwear was missing!"
Source- SkySports