Sutil confident of Force India return
670 //
17 Dec 2012, 21:43 IST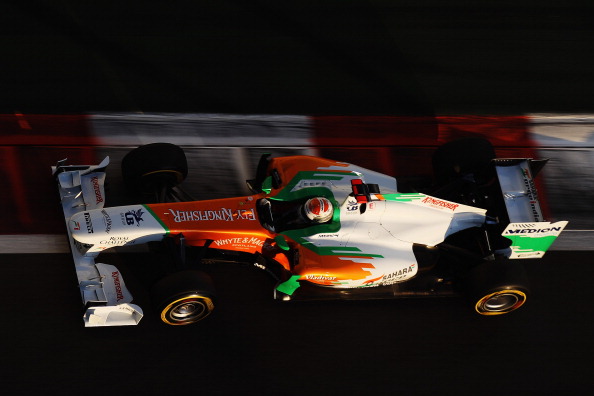 Bangkok - German driver Adrian Sutil is confident of returning to Sahara Force India for the 2013 Formula One season
Sutil was part of the Silverstone outfit from 2007-2012, including the year when the team raced under the Spyker banner, and is seen as the strongest candidate for Nico Hulkenberg's replacement. Paul di Resta is likely to retain his place.
"In five years I was in this team, they know how good I am and they know my qualities," Sutil was quoted as saying by Autosport on the sidelines of the Race of Champions here.
"I am not the one going to this team saying, 'please, please give me the drive'. They should come to me and say, 'we want you.' I want to drive for this team but they should also want me as a driver. I am quite relaxed.
"I know how to handle the situation. I did the maximum I could do and now it is up to them to decide if I am in the seat or not," he said.
Force India are expected to name the drivers' line-up this month and Sutil's competition is against the likes of Jules Bianchi, Kamui Kobayashi, Sebastien Buemi and Jaime Alguersuari.
Sutil feels a one-year break from the sport will help him make a strong comeback.
"It was a different year. I really enjoyed the year, it was one of the best ever, as I had time for different things in life," he said. "I am definitely more settled in my life right now and ready for a new beginning in F1," he added.