Sutil, di Resta likely combination for Force India
873 //
07 Dec 2012, 18:49 IST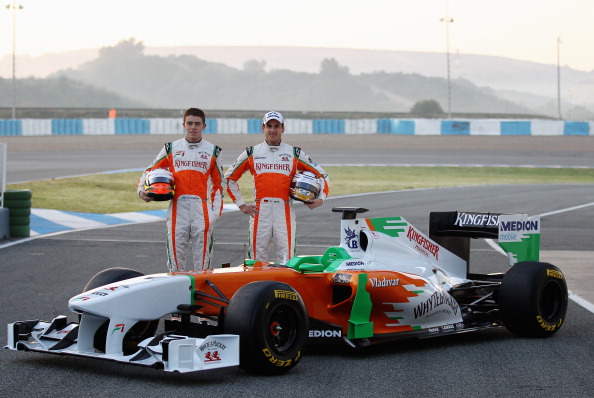 New Delhi - Sahara Force India are set to announce the drivers' line-up for the 2013 Formula One season next week with Paul di Resta and Adrian Sutil looking the most likely combination.
Team principal Vijay Mallya, who was expected to announce the pairing by November, is taking more time evaluating available drivers.
"The announcement should take place next week. Adrian looks the best bet to partner di Resta as he has got the required experience in Formula One. At the same time, Mr. Mallya also considered all other available options," a Force India top source told IANS referring to the out-of-drive Kamui Kobayashi and Bruno Senna, who raced for Sauber and Williams in 2012.
Sutil drove for Force India for four consecutive seasons until fellow German Nico Hulkenberg replaced him at the start of 2012. Hulkenberg has moved on to Sauber.
On di Resta continuing with the team for the third straight year, the source said: "He was always expected to carry on. He has delivered so far and it makes sense to retain him."
The source added that current Force India reserve Jules Bianchi's inexperience makes Sutil the strongest candidate for the seat alongside di Resta.