The Fast, the slow and the unknown: Top 5 facts from Pre Season Testing
880 //
05 Mar 2013, 00:40 IST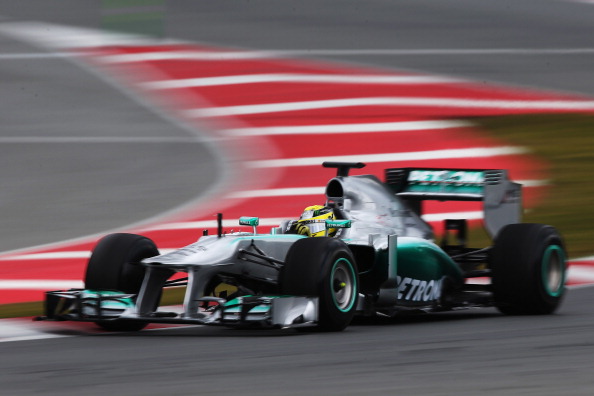 It's that time of the year when we bid adieu to pre-season testing. As the teams make their final preparations to battle it out for the championship, let's take a look at what we have learnt from the game that is called pre-season testing.
1) It looks very close at the front as well as the back.
A look at the times of the top teams during their long runs shows that their times are very similar. With almost no rule changes from 2012 to 2013, teams have had to optimize their cars as best as they can. This has been a bane for top teams like Red Bull who have almost reached the threshold of the development cycle for their current generation of cars, and a boon for teams like Lotus and Mercedes who still had a lot of potential to unlock from their cars. At the back of the grid, Marussia and Caterham have almost nothing to separate them. And it will be very interesting to see which team gains the upper hand as the season progresses.
2) Red Bull still the team to beat
When you have a genius like Adrian Newey designing your cars and the youngest triple world champion as your driver, the only place you can be is at the top. Red Bull have kept a low profile during pre-season testing. They have refused to do headline-grabbing low fuel runs, instead preferring to keep their cards close to their chest and drive heavy. They were so obsessed about secrecy that during the last day, they ran unmarked tires which made it hard to guess their performance. But with so many eyes watching they were bound to slip up somewhere and they did. The start of the final pre-season test at Barcelona was a wet affair. And in a drying track, where downforce matters the most, Webber was consistently almost 1.5 seconds faster than the whole grid.  But with testing being so hard to predict, there is still a question mark, albeit a small one, as to how fast the Bulls really are.
3)  Mercedes have improved, but by how much?
When they came into the sport in 2010, there were very high expectations. Having a seven-time world champion as their driver and having a world championship team, they were expected to waltz to the title. But their subsequent failures almost led them into pulling out of F1 altogether. Since then they have brought in several technical directors, and let go of staff who under-performed.  Although their management structure was heavily criticized, the results are slowly starting to show. Mercedes posted the fastest time in pre-season testing this year. There are no doubts as to the one lap pace of the Silver Arrow as results from 2012 will easily prove. What remains to be seen is if they have improved their tire degradation and their development rate. In 2012, Mercedes was notorious for being hard on the tires. Also, the team could not develop their car with as much pace as their rivals. At the start of the season Mercedes were among the fastest teams, but by the end they were struggling to qualify into Q3. It remains to be seen whether the Mercedes has well and truly improved or they are under-fuelling their cars and doing glory runs to get more sponsors.
4)  The re-emergence of  Lotus?
There was a team in the 60′s and 70′s which had dominated F1 like no other. It was called Lotus. The modern Lotus team seems to be slowly making its way to the only spot on the the grid that it belongs, the front. Lotus have had a topsy-turvy pre-season testing this year. Although they have in their hands a very fast car, it has been plagued by reliability problems, notably the gearbox. F1 is not about which team has the fastest car but rather which team crosses the finish line first. And unless they improve their reliability, it will be very difficult for them to return to the the fast end of the grid.
 5) 2013 Pirelli tires are FAST in every way.
Pirelli have opened Pandora's box again. Instead of resting on their laurels, they have spiced up their tires even more. Their 2013 tires are fast in every possible way. They are almost 0.8 seconds faster than their 2012 counterparts and degrade faster than their counterparts as well. A common complaint with the 2012 batch of tires was the inability to get them into their operating window quickly. They have even taken care of that and constructed their tires in such a way that they go into their operating window fast! It seems the fans are again in for a treat of a season, while the teams have their hands full, trying to learn the secret of the new breed of Pirelli tires.
What do you think are the top facts from testing? Put your thoughts in the comments and we can see how good we are at understanding the game that is called Pre Season Testing.