Dutchman Max Verstappen is widely expected to challenge Lewis Hamilton and Sebastian Vettel for the Drivers' Championship in 2019. With the 2018 Drivers / Constructors Championships done and dusted, it seems a good moment to move beyond analyzing the drivers and teams' on-track performances and look at their private lives, for instance, looking at their impressive car collection.
Formula One drivers are expected to test drive, practice and race the coolest cars in the most splendid of circuits all over the globe. However, these cars are banned from being sold to the public. So what type of cars do F1 drivers drive during the off-season and during the break?
Looking at the drivers and their racing style on-track is fascinating. What is equally intriguing is having a sneak peek at their private car collection and try and ascertain their lavish taste for luxury and speed.
Dutchman Max Verstappen rose to prominence in the F1 scene at a very young age and is the youngest F1 race winner. With an estimated annual pay of 18-26 million pounds and a net worth of $3 million, Verstappen sure has a lot of cash to splurge and indulge in some fine cars.
It is interesting to note that the young Dutchman's first car was a Renault Clio. "I couldn't even use it that much because I was not yet 18 and racing for Toro Rosso," remarked Verstappen ahead of the 2016 Spanish Grand Prix.
"At first I had a yellow one, and then they swapped it to the gray. I preferred that," said Max, revealing his preferred choice of color. The talented young driver says he might have opted for a Volkswagen Golf had he needed to actually buy a car, with the Renault given as a 'gift.'
Max admitted that he uses less glamorous modes of transport like riding a scooter most of the time while spending time with his parents in Belgium or at his Monte Carlo residence.
This slideshow presents some awesome cars Max has (or has had) in his collection :
#3 Renault Sport R.S. 01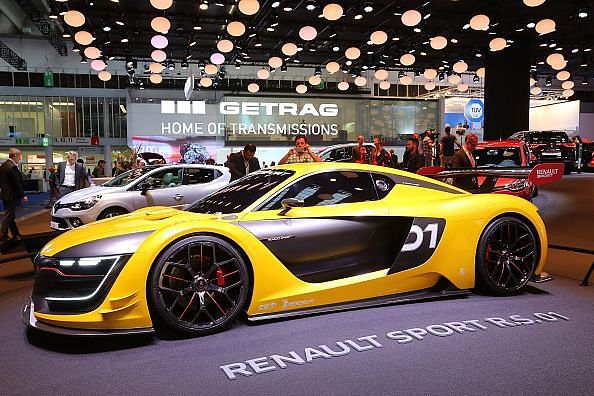 Max Verstappen got his first taste of the Renault Sport R.S. 01 at an event sponsored by Renault in May 2015. The talented youngster took the car for a spin and was readily impressed.
"I really like it. The car was great to drive - I was surprised by the aerodynamic downforce and can't wait to drive it again. The traction in the quick corners is really impressive," remarked Max. The Renault R.S. 01 was unveiled at the 2014 Moscow International Automobile Salon. The build process of the car is at least five months.
The R.S. 01 has a 3.8-liter VR38DETT twin - turbocharged 24 - valve V6 engine, which produces 550 hp. The vehicle's top speed is over 186 mph (300 km/h). The price of the car is a whopping $400,000 USD. It is believed that Verstappen acquired this magnificent car sometime in 2016.
#2 Aston Martin Vanquish S Volante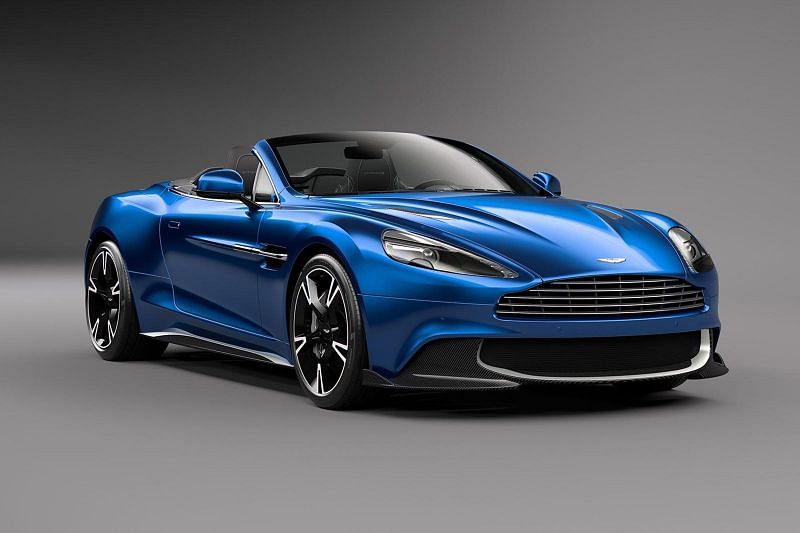 Ahead of the 2018 Monaco Grand Prix, Max Verstappen and his Red Bull team-mate Daniel Riccardo took some time off to chill and relax, and got behind the wheel of an Aston Martin Vanquish supercar attached by a towbar to a caravan.
Max got his hands on the uber cool Aston Martin Vanquish S Volante with its 603bhp taking it to 100kph in 3.5 seconds. Below is the video of the caravan race between the Verstappen and Riccardo :
The Vanquish S features the AM29 V12 engine and has a top-speed of 201 mph (324 km/h). The convertible version of the Vanquish S is labelled the Vanquish S Volante and it is priced at GB £211,950 in the UK. Max Verstappen has been pictured driving this beauty in Monte Carlo.
#1 Porsche 911 GT3 RS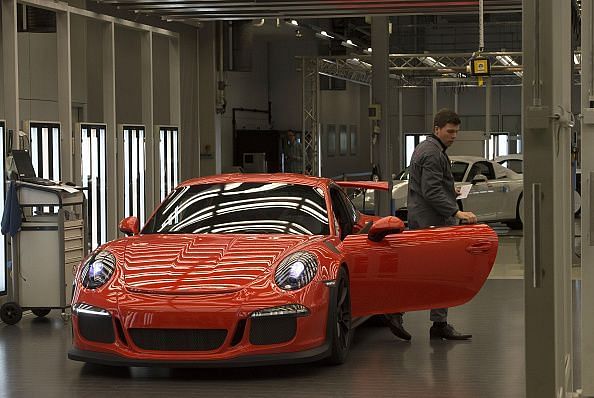 Porsche 911 GT3 RS (2016)
After winning his first Grand Prix in 2016 at Barcelona, Verstappen grabbed the motorsport world's attention and became the youngest Formula One millionaire after Red Bull Racing Team signed him on from Team Torro Rosso in 2016 in a lucrative multi-year contract.
Verstappen celebrated his success by splurging on an uber cool Porsche 911 GT3 RS supercar. Blick, a Swiss based newspaper, quoted Max's father and former F1 driver Jos Verstappen saying his son needed his and Max's manager's permission to go ahead with the purchase.
The car was launched at the Geneva Motor Show 2015. The car features a 4.0 L 500 PS H6 engine producing 500 hp (370 kW). The car can go from 0-100 km/h in 3.4 seconds. The car boasts of a top speed of approximately 315 km/h (196 miles/hour) The car costs a whopping $400,000 USD.