Tony Fernandes to step down as Caterham team principal
631 //
07 Nov 2012, 18:14 IST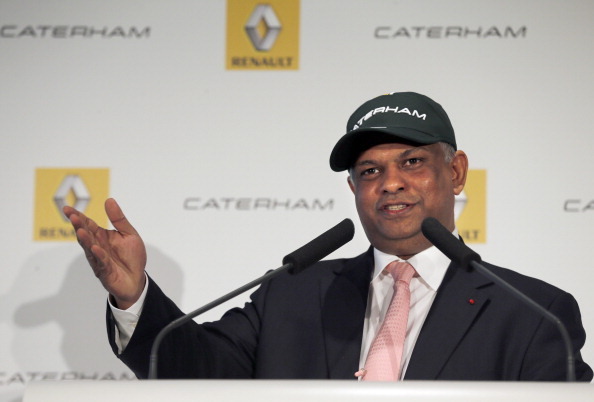 Oxfordshire (England) - Tony Fernandes will step down as Caterham team principal at the end of 2012 Formula One season.
Fernandes reportedly wants to focus on Caterham's road-car business besides taking care of his other commercial interests.
"On the racing side we have come to the conclusion that it is better if someone else takes over the team principal role to move forward. We are definitely better at business than finding tenths of seconds around a lap," the Malaysian entrepreneur was quoted as saying by Autosport.
"It was right for us to lead the team initially and set a template of how it should be. That vision is now set and the team is ready to move forward to the midfield," he said, adding that the new boss will be from the team.
Caterham, who joined F1 in 2010 as Lotus, finished 10th in the its first two seasons. The Oxfordshire-based unit is 11th in the current season behind another new team Marussia.