Top 20 Greatest F1 Racers: Sir Jack Brabham
1.40K //
Timeless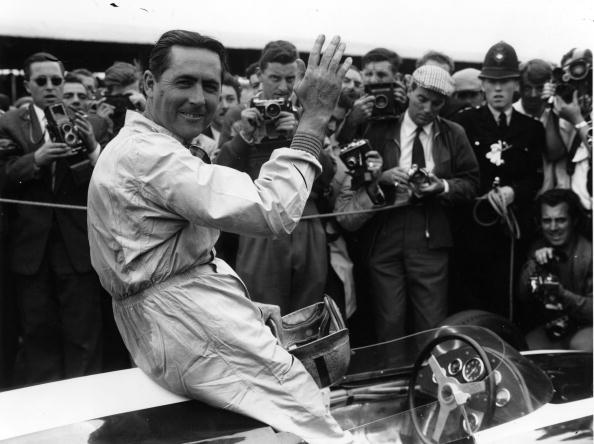 Sir Jack Brabham is the only driver in the history of Formula 1 to have won the World Championship in a car bearing his name. That is a truly astonishing achievement in its own right and speaks a lot about his legacy.
He was known as the 'Black Jack' of the sport: black referring to both his ruthless nature on the track as well as his quiet presence on the grid, wanting to stay away from the limelight.
To be fair, people remember him more by the name of his Brabham Formula 1 team which won 4 world Drivers' Championships – two with Jack and his teammate Denny Hulme next year and the other two with Nelson Piquet in the early 80s. As a driver, Jack was definitely underrated; mainly because of more charismatic characters such as Sir Stirling Moss, Jim Clark and Jochen Rindt achieving success during Jack's presence on the grid. Still, he was able to win 3 championships and all of them in his thirties – nobody can belittle that kind of achievement.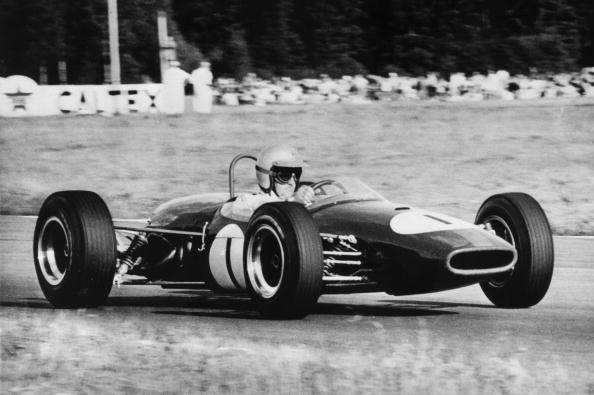 Jack was a student of mechanical engineering and was very much interested in cars, albeit only as an engineer. He scoffed at racing drivers and labelled them as "lunatics", before he found out how good he himself was behind the wheel. He began his racing career with midget cars in Australia and later moved to the UK to work for the Cooper Car Company as an engineer. Very soon, he became a driver for the team but didn't achieve much success during his first four years in the sport.
1959 was the pivotal year in his career, when he achieved his first win at that year's season-opening Monaco Grand Prix. A few more podiums along with a second win in Great Britain gave him the championship ahead of Stirling Moss. But the championship-deciding US Grand Prix (the final race of the season) was not straightforward because Jack had to push his car to the finish after running out of fuel on the final lap. The paddock didn't quite consider Jack the deserving champion, as he had won it by doing just what was required (a la Alain Prost) – waiting for Moss' Lotus to run into trouble before taking full advantage of the situation.
Jack won his second championship quite comfortably with five straight wins during the year. He had a funny moment though when his car got stuck on the tramlines at Protguese Grand Prix; even so, he recovered to win the race after Moss retired. His engineering prowess came to the fore that season and his ability to set up his car well gave his team both the championships.
After being nowhere near the dominating Ferraris in 1961, Jack decided to adopt a different path in his career. Together with his friend Ron Tauranac, he set up the Brabham racing team. The team suffered initially because Jack couldn't adjust to the 1500cc engines and the team had to wait till the 1964 French Grand Prix to take their first win courtesy Dan Gurney. As time passed, retirement plans came into Jack's mind until Gurney's departure in 1965.
Jack took a calculated risk in 1966 when he talked Australian company Repco into making eight-cylinder, 3 litre engines to compete against the already existing twelve-cylinder ones. The risk paid off when the light and more reliable eight-cylinder engines, along with the good Brabham BT19 chassis provided the perfect recipe for victory and Jack won the championship quite comfortably from John Surtees in the end.
With a few more wins during the next few years, he decided to retire at the end of the 1970 season when he lost the championship to Jochen Rindt. With a bit of luck, Jack could have been a four times champion and that would have been a very special achievement at the age of 44.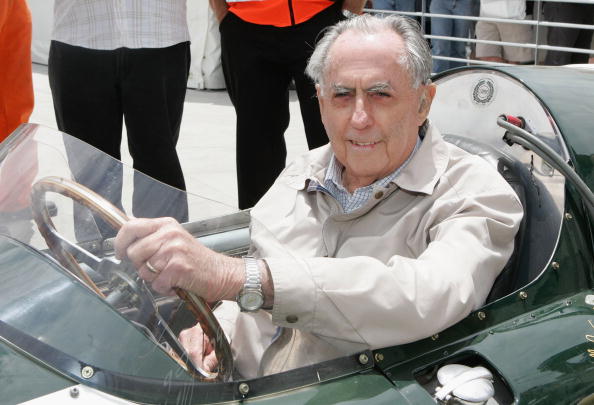 He has been honoured on many occasions – being awarded OBE in 1966, being knighted in 1978 and awarded AO in 2008 for his contribution to the world of motorsport.
10 reasons Sir Jack Brabham is one of the greatest F1 drivers ever :-
- He is the only driver to win the World Championship in an eponymous car.
- He was a very tough opponent on track and could go to any extent to win.
- He is one of the rare breed of Formula 1 drivers to have won three World Championships.
- Besides driving the car, Jack knew how to set up the car very well and that was instrumental in him winning races.
- Having the ability to launch a new team and then take it towards success within a few years.
- Being a very safe and responsible driver on the roads in spite of being one of the most aggressive during races.
- Taking a different route to achieve success unlike others, such as when he wanted the eight-cylinder engines in 1966.
- His attitude of never giving up which he showed when he pushed his car past the finish line on two occasions after running into mechanical troubles at the fag ends of the races.
- Showing responsibility towards his team and ditching retirement plans when Dan Gurney left in 1965.
- Keeping fitness and reflexes at the topmost level and winning the championship in his forties against much younger opponents – a no mean feat even in Formula 1′s current era.