Sir Jackie Stewart, OBE, is one of the most recognizable and respected figures in the paddock. Since the mid-60s when he first entered the world of Formula 1, he has always been a regular at the race weekends. His excellent conversion ratio of 27 wins in just 99 races is not the only reason why he is considered a legend and duly respected – his immense contribution towards increasing safety in the sport makes all current Formula 1 drivers sincerely indebted to him.
Seeing him, one cannot tell that he has been suffering from dyslexia since a very tender age and our respect for him builds even more when we now analyse everything he has achieved, considering he was not fully fit. His determination is clear in his words "When you've got dyslexia and you find something you're good at, you put more into it than anyone else; you can't think the way of the clever folk, so you're always thinking out of the box".
He first got his taste of cars when he tested some for a customer of his family business. His ability behind the wheel was clear from very early on and he was clever enough to hone his skills properly before entering the pinnacle of motorsport, which was then dominated by the legendary Jim Clark, as is evident when he declined offers to drive in Formula 1 twice. It can also be seen as his foresight that he didn't want to challenge Clark at his peak and would like to make his mark in the sport when Clark would retire or would be in decline.
Sir Jackie finally entered Formula 1 in 1965 with BRM when he was pitched against another great, Graham Hill. Straightaway he was able to match his teammate, but inadequate machinery prevented him from challenging Clark's Lotus which was built by legendary designer Colin Chapman.
At that time, safety was not given much importance and as a result many promising drivers died racing. Sir Jackie had his first encounter with the dangers of the sport at the 1966 Belgian Grand Prix held at the Spa-Francorchamps circuit. His BRM was overturned when sudden rain lashed the circuit, and he remained trapped beneath the car for over 20 minutes, soaking in the oil which could have resulted in a fire and resulted in death any moment. But he was taken to safety before anything serious could happen. That incident changed his view of the sport and from then on, he was determined to improve the safety, although that meant lots of opposition from the circuit managerial bodies as well as the governing body of the sport. In his next few years as a driver, he would lead driver revolts against inadequate safety standards at the circuits, resulting in boycotting of the races. As a result, the governing body would be forced to listen to the drivers and slowly but steadily the safety standards would improve. He, along with Prof. Sid Watkins, remain the greatest ambassadors of F1 safety and although Prof. Watkins is no more, Sir Jackie's fight continues till this date.
Some of Sir Jackie's contributions towards increasing safety in F1 :-
He called for improved emergency services during accidents
There was nothing separating the pits from the racetrack when he first started racing, so it was his initiative to campaign for safety barriers at the pits as well as around the track.
He made usage of safety belts mandatory
In the days of Juan Manuel Fangio and Stirling Moss, helmets just covering the head were common but Sir Jackie was one of the first to introduce helmets covering the faces fully.
He knew he had to go against many people's wishes but he didn't care and wanted to save the lives of his driver friends. Some of his famous quotes regarding his battle for safety:-
"If I have any legacy to leave the sport, I hope it will be seen to be an area of safety because when I arrived in Grand Prix racing, so-called precautions and safety measures were diabolical."
"I would have been a much more popular World Champion if I had always said what people wanted to hear. I might have been dead, but definitely more popular."
After all this, one would be mistaken to think that his concern for safety affected his driving. Instead, during his peak years from 1969 to 1973 he was the undoubted numero uno, although that was helped a bit by the unfortunate and untimely death of Clark in 1968. The 1968 German Grand Prix held at the fearsome Nordschleife circuit saw one of the greatest drives ever when in torrential rain at the 187-corner track, Sir Jackie won by a huge margin of 4 minutes which in F1 terms is a light year! Apart from that legendary drive, he drove some other very dominant races and in the process won his triple championships in 1969, 1971 and 1973 comfortably.
Sir Jackie had decided to retire at the end of 1973, a decision he had made at the beginning of the year, but didn't tell anybody. His plan was to hand over the mantle to then teammate Francois Cevert who was rising fast in the ranks. But sadly that was not to be as Cevert crashed fatally in practice for the 1973 United States Grand Prix at Watkins Glen (the final race of the season) and as a show of respect Sir Jackie didn't participate in that race and thus couldn't start his 100th Grand Prix.
Even after retiring from the sport, he didn't disappear from the scene and instead became a commentator. In the late 90s, with his son Paul, he started the Stewart Grand Prix racing team and had some success with a few podiums and a win courtesy Johnny Herbert. But like his counterpart world champion Alain Prost, his team didn't last long and became Jaguar Racing in 2000. The team is still there on the grid albeit with a different name – current triple world champions Red Bull Racing.
Throughout his career he was heavily respected, and he has been honored on many occasions since he retired. He was awarded OBE in 1972, Sportsman of the Year in 1973 and inducted into the International Motorsports Hall of Fame in 1990 to name a few.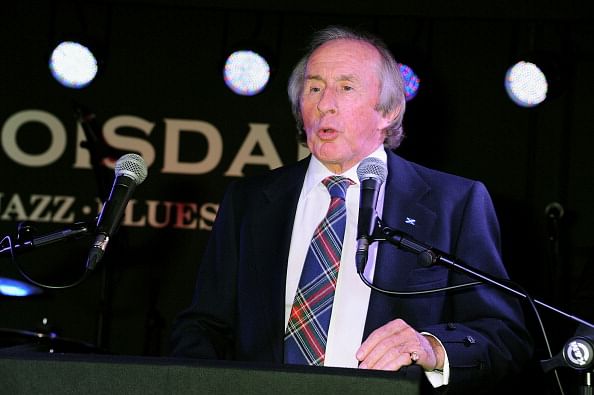 Ten reasons why I think Sir Jackie Stewart is one of the 20 greatest F1 drivers ever:-
- He was determined to achieve his goal since early childhood and nothing could stop him from doing that, not even a serious disease such as dyslexia.
- He understood how difficult Formula 1 was very early and concentrated on making himself better to be able to compete with the best rather than jumping at the first offer to drive in Formula 1, unlike many pay drivers nowadays who then suffer and disappear from the F1 map within 2-3 years.
- He was a very clever guy who knew when to take advantage of the situation. He didn't want to compete with Jim Clark at his best, rather he waited for later to make his mark in F1.
- He cared for other drivers and felt bad when something unfortunate happened to them: he didn't start his 100th race to pay respect to Francois Cevert who was fatally injured that weekend during practice.
- His extreme concern for the safety of the sport which would ensure safety for drivers, team members as well as the spectators.
- Sir Jackie didn't fear anybody and was confident to put his views forward, like he did when boycotting races along with other drivers because safety was inadequate, without paying too much attention to the fact that he would irk some very powerful people at the helm of the sport.
- Not getting bowed down by the politics of the sport and being ready to go against even the governing body for improving safety.
- Some utterly dominant drives such as the one at Nurburgring in 1968 which stands right up there with Ayrton Senna's special drive at Donington Park in 1993 – those are the stuff of legends.
- Knowing when his peak had come and consequently retiring as a reigning world champion at the age of 34 and not becoming an also-ran in the midfield in later years.
- Wanting to help other drivers in difficult situations such as his offer to help Lotus driver Romain Grosjean during the 2012 Formula 1 season who labelled as a crash-kid and in serious doubt of keeping his seat even for the whole season.
Last but not the least, because of Sir Jackie's dyslexia he had to dictate his autobiography, but that doesn't stop the book from being an absolutely fantastic read and the title WINNING IS NOT ENOUGH does full justice to his character. I would say it's a must read for an F1 fan because it delves into the depths of what an F1 driver – someone of the calibre of Sir Jackie – experiences, and how he overcomes his struggles.