Vijay Mallya Interview: "Few drivers in mind as Hulkenberg replacement"
1.01K //
14 Nov 2012, 17:53 IST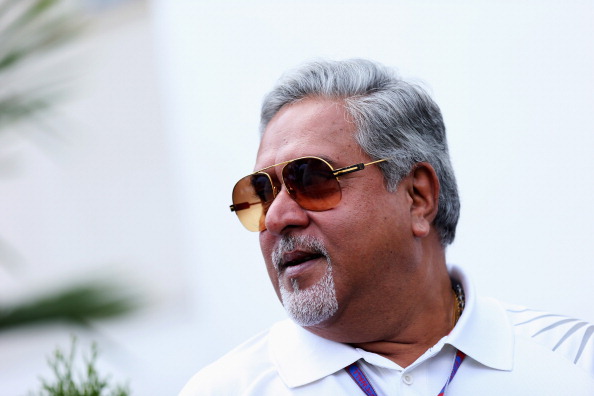 Sahara Force India owner Vijay Mallya has endured a tumultuous last couple of months on the personal front, but the King of Good Times has seen his team enjoy their best season yet. Sportskeeda caught up with the 56-year old for a quick chat:
How do you think the season has gone so far for the Sahara Force India team?
This has been our best year so far, and I am very happy with the performance of the whole team. We have missed out on podium finishes, but our drivers were pretty consistent, which is a very good sign. Nico (Hulkenberg) could have moved up the table, but unfortunately we have been facing tyre problems.
How special was the Indian Grand Prix for you?
It will always remain a very special Grand Prix for me. I can't describe how proud I feel when I see my cars racing with an Indian flag in my own country. It was a distant dream once upon a time which has now been fulfilled, and I cherish it.
What do you have to say about the lower crowd turnout at the Indian GP this year?
I thought that the crowd was good, and the Buddh International Circuit is one of the best in the world. F1, as a sport, is still new to many Indians, and I am sure it will gain popularity very soon, which will automatically lead to the BIC getting packed.
Their were talks of Kingfisher employees protesting at the BIC, which thankfully did not happen. However, are all these controversies affecting you?
I have a very good relationship with my Kingfisher team, and I know that they would have never done such a thing. We are trying to sort things out as quickly as possible, but I really don't know why there is such a hype about this issue.
Nico Hulkenberg has decided to move to Sauber for the next season. What do your feelings?
Nico has done very well for the Sahara Force India team, and is a great guy. He definitely is one of the future racing stars, and I wish him all the luck.
Do you have a replacement ready?
I have a few drivers in mind, but nothing is decided yet. Let's wait and see.