Webber to explore options after Vettel snatches Malaysian GP from him
1.10K //
25 Mar 2013, 16:02 IST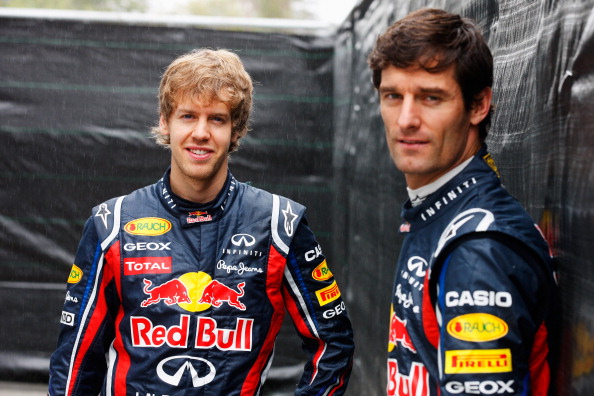 A disturbed Mark Webber has returned to Australia and is now seriously exploring his future with Red Bull racing after criticizing the team of protecting the defending World Champion Sebastian Vettel during an eventful Malaysian Grand Prix on Sunday where Webber was a runner-up to the eventual winner Vettel.
According to reports in the Australian media, Webber is furious and unable to hide emotions when Vettel defied orders from the team to hold station at the Sepang International Circuit, Malaysia.
Webber literally accused Red Bull of shielding his teammate Vettel after the German took matters in his own hand by disobeying the team orders and overtook the Aussie on Sunday to steal victory on Sunday.
An apologetic Vettel later admitted: "I f****d up" but Webber had none of it and furious Aussie immediately returned home to ponder on his future.
However, Webber, on reaching Australia, said he thinks it's early days right now and they need to work out how the team gets on in the future.
Webber went on to add that it is apparently going to be discussed this week assuring that his phone won't be engaged!
This is not the first time the two drivers came face-to-face as the pair also had a spat at the Turkish GP in 2010 and also at the Japanese GP in 2007 when the German driver was employed at Red Bull's sister team Torro Rosso.