Who is Romain Grosjean?
890 //
17 Mar 2012, 18:34 IST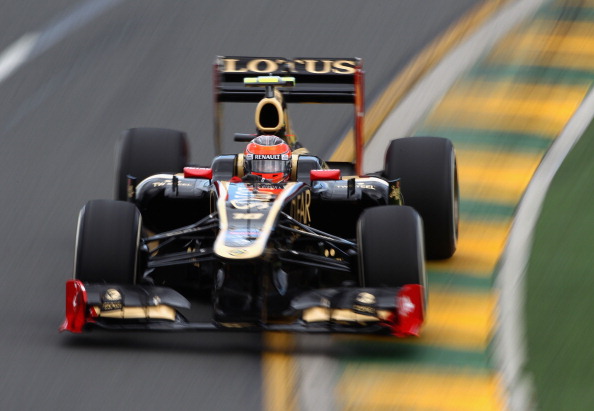 On a day full of surprises, the biggest surprise was Lotus' Romain Grosjean beating 7 time world champion Michael Schumacher for the 3rd place in the qualifying race for the Australian GP 2012. Grosjean was faster than Schumacher by a slender margin of 0.034 second in the qualifying. Driving a Lotus car, Grosjean grabbed all the focus as the fellow Lotus driver and former World Champion Kimi Raikonnen settled for 18th place on the grid. After watching a rookie driver finishing 3rd in the qualifying ahead of several big names, everyone was left asking, "Who is Romain Grosjean?"
Romain Grosjean is a Swiss driver but drives under a French racing licence. Born in Geneva on April 17, 1986, Grosjean started his career in motor sports late but rose up the success ladder quickly. He entered the Swiss Formula Renault championship. After winning all the rounds in the championship, he moved to the French Formula Renault in 2004. After winning the French Formula Renault championship in 2005, he impressed the Renault team with his performances in the Formula 3 circuit. He won the 2007 Formula Three Euroseries drivers' championship and the inaugural GP2 Asia Series championship in 2008. Grosjean also won the 2011 season of the GP2 Asia series becoming the only driver to hold two GP2 Asia Series title. Grosjean also won the main GP2 series in 2011.
Romain Grosjean got his first break in the Formula One in 2008, when Renault signed him as a test driver. When Renault dismissed one of its main drivers Nelson Piquet Jr. midway through the 2009 season, Grosjean was promoted and he debuted at the European Grand Prix. Romain finished 15th in the race after starting from the 14th position.
Grosjean raced in 7 races but couldn't produce satisfying results. His best result was 13th Position in Brazil. Renault, with new owners, dropped him from the 2010 lineup. He decided to participate in various races and kept producing impressive results. In 2011, winning the GP2 series title boosted the young driver's career as he was offered a contract by Lotus (earlier Renault) to drive along with Raikkonen for Lotus in the 2012 season.
Determination is the greatest strength of Romain. One of the reasons why he started his motor sports career late was that his father told him to improve his grades at school before joining motor sports. After a disappointing F1 debut, a determined Grosjean worked hard to earn another chance to return to the F1 circuit. Who knows Romain Grosjean may become the next star of Formula One.