#5 FC Bayern Munich – 53 major trophies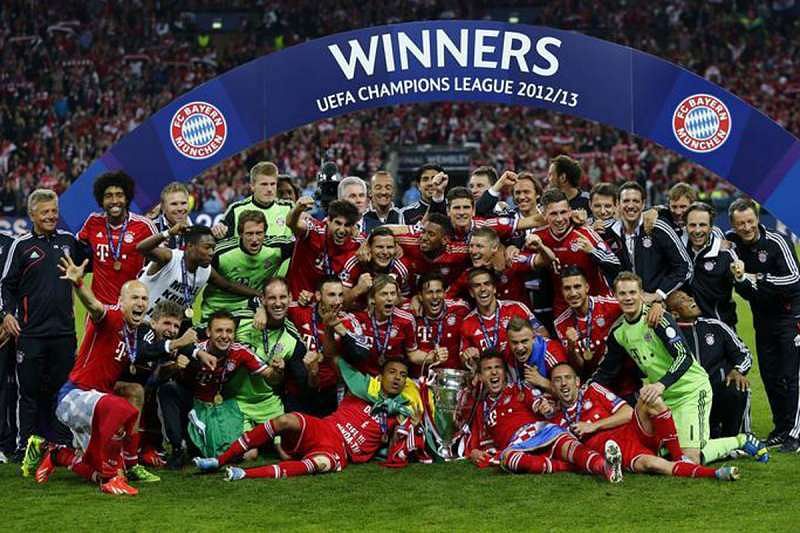 Bayern Munich famously won the treble in 2012/13
Germany's FC Bayern Munich are a club who have numerous records to their name. They're the only Bundesliga side on this table and remain one of the three best footballing sides in world football. With 53 major trophies, they're the fifth most successful European side ever.
Bayern have won the Bundesliga title a record 26 times and the German Cup a record 18 times. On the continental stage, they've won the UEFA Champions League (or the European Cup) 5 times, the FIFA Club World Cup 3 times and the UEFA Cup 1 time.
They're also the only side in European football to have completed all three trebles: the Continental Treble (Bundesliga, DFB-Pokal, UEFA Champions League) in 2012/13, the Domestic Treble (Bundesliga, DFB-Pokal, DFB-Ligapokal) in 1999/00 and the European Treble (European Cup Winners' Cup, European Cup, UEFA Cup) in 1966/67.