10 things you should know about Adnan Januzaj
148.72K //
13 Jul 2013, 23:06 IST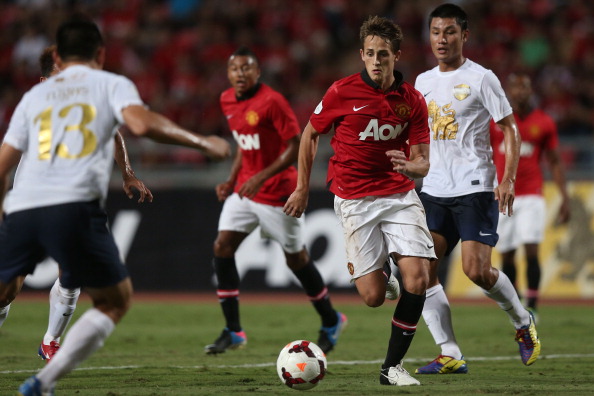 1. Adnan Januzaj is a Belgian-born youngster of Kosovan-Albanian origin. He will be the first Muslim footballer in United's first team since Mame Biram Diouf's departure to Hannover in January 2012.
2. A left-footed floater in the midfield, the 18-year-old was scouted by Man United from Anderlechts academy in 2011. United beat Barcelona in the race to sign this youngster for just £297,000.
3. Born on February 5, Adnan shares his birthday with Carlos Tevez, Neymar and former United No. 7 Cristiano Ronaldo.
4. Adnan Januzaj was also awarded with the Reserves Player of the Season award at the end of last season.
5.  "Adnan is a beautifully balanced player. He's only 18 and still to grow into his frame. But he has good balance, good acceleration and he's a very good technical player." – Sir Alex, on the Belgian's promising attributes.
6. Sir Alex recently rewarded him a first team jersey (No. 44) as he made an appearance on the bench for the manager's last ever EPL game against West Brom. Moyes on the other hand has already hinted of the Belgian's inclusion in the plans for the upcoming season.
7. He played a stellar role in the final against Tottenham Hotspur, helping them come from two goals behind to seal the Reserves Premier League title 2012-13.
8. His free-kick remains one of his best assets on the football field. But he wants to be known as a creative spark that can change a game single-handedly.
9. Moyes is rumoured to have tabled a new long-term deal for Adnan that could avoid another Pogba-esque exit.
10. Januzaj was trending worldwide on Twitter for the 90 minutes during United's first pre-season game against Singha All-Stars XI. That's some evidence of his impact on the game!
Watch Adnan's best skills, goals and assists from his last Youth Cup season: