15 spectators die in Congo stadium stampede after police fire teargas
2.46K //
12 May 2014, 16:48 IST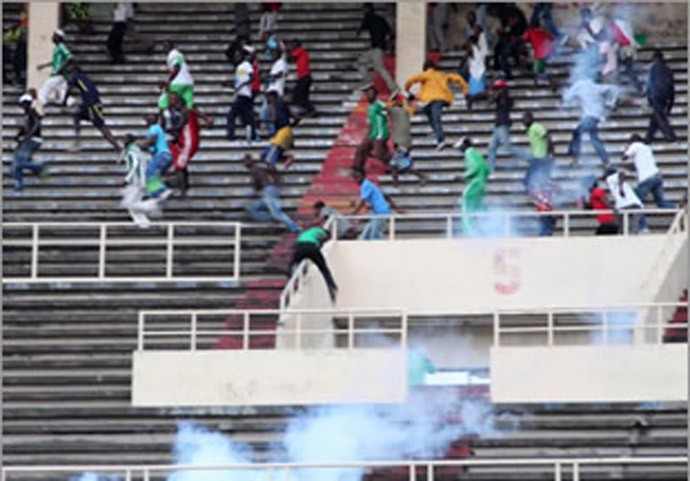 A tragic incident occurred at a congested football stadium in the Democratic Republic of Congo where 15 supporters died in a stampede.
The local police fired teargas into the stands to neutralize the home supporters in Kinshasa, who went out of control after their side were defeated  1-0 in the final against the visiting team from eastern town of Lubumbashi.
Emmanuel Akweti, local minister for the capital's inner city reported the incident to Reuters.
"Four policemen were harassed by supporters. When they fired tear gas, the stampede began, causing the deaths," he told yesterday.
Akweti also revealed that 15 people died of suffocation and 24 were injured in the incident. According to an unnamed police source, the death toll may rise up to 18.
The local broadcasting channel displayed the chaotic scenes with smoke coming out from the stadium's bleachers as fans were running clueless after the fire gas was launched towards them.
14 dead bodies were found lying outside the main hospital at Kinshasa as reported by a Reuters witness.
This is the second stampede incident that has happened over two months as 21 people were killed in a crowded festival last month due to a power failure.
HORROR: 15 die in a stampede at DR Congo match: police fire teargas into the crowd [Pictures] http://t.co/amsI6yzGiT pic.twitter.com/wzMEEcHLE3

— 101 Great Goals (@102greatgoals) May 12, 2014