2014 FIFA WORLD CUP
1.56K //
08 Dec 2012, 21:04 IST
The teams are already gearing up for the FIFA WORLD CUP 2014. The preparations are underway. FIFA held the first World Cup in 1930 in Uruguay. Thirteen teams competed. But now, a lot has changed. It's the 21st century  and 32 teams play for pride. The World Cup is perhaps  second only to Olympics when it comes to true sporting spectacles. Brazil is the  solitary country qualifying directly into the World  Cup as the host. The feeling of  excitement, anxiety and  zeal all at the same time running through the hearts of 202 teams competing for 32 berths is in itself a thrill. The beautiful game where we are have a mammoth number of spectators and fans makes this event more incredible.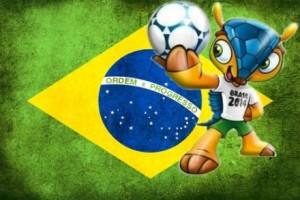 This is going to be the 20th FIFA World Cup in the history of football which is scheduled to take place from 12 June to 13 July 2014. This is Brazil's second opportunity to host the competition, the first being the 1950 World cup. 12 fortunate cities got this auspicious opportunity for hosting the World Cup. With the stadiums being under construction, remodelling and upgradation, the final is being held at the heart of Brazil, Rio De Janerio at the Maracana Stadium. There's been a lot of undulations in the table of FIFA rankings recently, with Spain being the only consistent country to remain at the top of the table. The Five time World Cup holders Brazil moving down to 13th place and Portugal and Uruguay rising up the table in the current FIFA rankings itself defines how close and unpredictable this game can turn out to be. The tournament begins with  the group stage, followed by the knockout stage. The teams then head into the quarterfinals, followed by the semifinals. Eventually two teams reach the World Cup final. One is crowned the winner and effectively the global champion of the sport of the soccer.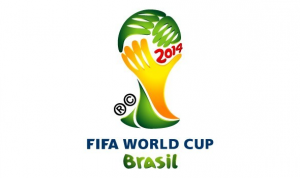 The logo this time  for the World Cup is called "Inspiration" and the design stems from an iconic photograph of three victorious hands together raising the world's most famous trophy. This logo was unveiled at a ceremony held at Johannesburg on 8  July 2010. The lucky mascot of the 2014 World Cup is named Fuleco, an armadillo that defends itself from predators by rolling up into a ball. The official ball of 2014 World cup will be the Adidas Brazuca with Adidas being the official FIFA World Cup match ball sponsors.
The game of football has now gained huge followers on various social networks. Every major football nation has its official Twitter and Facebook pages and are having 200 million combined followers. With the success of Euro 2012 with just European countries participating, we can easily feel in our bones how much craze and agitation will be created for the World Cup in which countries from every continent will bid for the honour.  I believe FIFA 2014 World Cup will go far beyond a mere sporting event.