3 players Arsenal need to become a powerhouse once again
5.01K //
06 Mar 2013, 19:14 IST
Rewind to 2000. If you were stuck at a French airport, probably with some stranger, and you desperately needed something to pass your time, all you'd need to do is speak about Arsenal, because the Premier League at that time was pretty much 'all Arsenal and Manchester United'. The quality and class they possessed was truly amazing.
What more could you ask for? Dennis Bergkamp as a playmaker. Tony Adams in defense. Theirry Henry in attack. Pires running down the flanks. Patrick Vieira standing supreme in the centre of midfield; that's all a team needed to proclaim themselves as 'Champions'.
However, from 2005, the janitor who'd been given the job of cleaning the trophy cabinet has been left with nothing to do. What's led to their downfall? Is there a way out of this mess?
Arsenal need new reinforcements. Having sold their best striker for 24 million seems somewhat of a bargain for Manchester United, as RvP has been in tremendous form this season. I've taken the time out to compile a list of youngsters who Wenger could bring to the Emirates, keeping in mind the tight financial resources that Wenger has been provided by Ivan 'The Terrible' Gazidis.
DEFENCE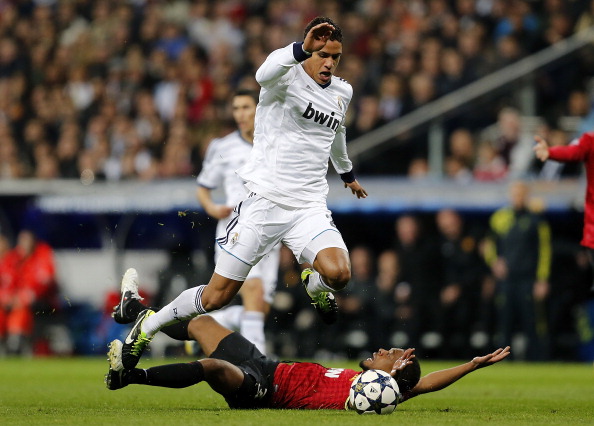 Raphael Varane could come to the Emirates for around 11 million, as per his current contract demands, and he's one talent to watch out for. His performances against Barcelona, and the fact that he's displaced Pepe from the starting line-up, both highlight the fact that Jose has put his trust on this young 19-year old. Is he unproven? Hell no!
His runs to stop Messi, his pace to get there, his willingness to go for every half-challenge, has pleased every football fan alike! We might be looking at the next 'Hierro' here. He's also tipped to be the next French captain, as Laurent Blanc believes his leadership skills match his defending abilities on the pitch!
Mertesacker and Koscielny have been defiant, but not convincing, and Arsenal's only hope at the back, Thomas Vermaelen is constantly struggling with fitness issues. Clearly, Arsenal are having a troublesome time at the back.
Wenger was known for his famous 'French Connection' during his early years at Arsenal, and since Varane is also French, he could be talked into moving to Arsenal, probably to gain experience before eventually settling at Madrid, just like how Pique did for Barcelona by playing at Manchester United.
If this transfer fails, Arsenal have another option in Kyriakos Papadopoulos, who at 21 is already a mainstay at Schalke.
MIDFIELD
With Abou Diaby costing a lot in terms of the medical bills that Arsenal have had to pay for him, Arteta not at the sparkling best he was at Everton, and Santi Cazorla and Wilshere the only hope that Arsenal have in midfield, it doesn't seem convincing for a side that aims at disturbing the equilibrium that the Manchester clubs have established at the top of the table.
Having sold their best midfield players, Fabregas and Nasri, Arsenal are short of creativity in the middle of the park, but there's one lad who could do well at the Emirates!
Is it Mario Gotze? Nope, that's a big whooper, isn't it?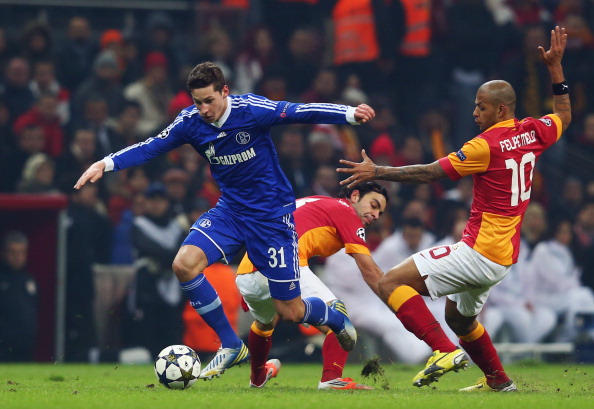 Arsenal have been behind the German sensation, but in this small block of this article, another German features, and he goes by the name of Julian Draxler!
This weekend's 4-1 win of Schalke's over Wolfsburg was all about one 'boy'. The game had Draxler's name written all over it. He's been able to enjoy his game a bit more than usual after the departure of Lewis Holtby to Tottenham Hotspurs. An ideal number 10 in any team, Julian is a goal-scoring midfielder who doesn't fail to catch the eye. Him and Cazorla at the centre of midfield could spell peril, as working in tandem would surely open a few gaps in opposition defences.
What Arsenal currently lack is a midfielder who loves to keep the ball at his feet, and give in dangerous diagonal balls to the wingers. Cazorla is attack-minded, Ramsey isn't sure where he's been asked to play, Oxlade-Chamberlain is hardly given any play time, Diaby injures his back just by lifting his training kit very often (just kidding) and Wilshere is too good to be left alone in the centre of the park.
With Draxler, they now have someone who can be a link between the defensive-minded Arteta, and an attack-minded Cazorla. If we were to go with player comparisons, he'd be the next Xabi Alonso for me. He's tall at 6'2″, and could pose a threat during set pieces. Overall, he's got championship quality written all over him.
He could be available for anything between 8-12 million, and is a real bargain as he's one for the future!
If Arsenal fall out of negotiations with Draxler, they could pursue Ignacio Camacho of Malaga!
ATTACK
A very troubled avenue for Arsene Wenger. The only out-and-out striker they boast of is Olivier Giroud, who hasn't performed to his potential this season. Walcott had a brief stint up front, but it got nothing out of him, and with Podolski also being a natural wide man, they need a mainstay forward.
What Arsenal need is someone who can score 20 goals a season, consistently. Why look elsewhere when you have a talented Belgian waiting to be picked in the Midlands? Christian Benteke it is!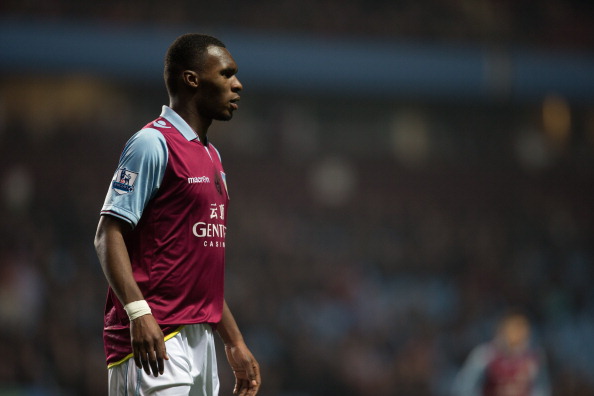 Having joined Aston Villa in the summer, Christian Benteke has made an immediate impact in the Premier League. This season is probably Aston Villa's worst, as they find themselves languishing in the relegation zone. Aston Villa's only glimmer of hope this season has been the very impressive partnership of Andreas Weimann and Christian Benteke. These two have sparked up an explosive partnership up front, with Benteke getting the major share of goals. Benteke is a valuable piece of the very huge puzzle of talent emerging from Belgium. He's proven himself in the Premier League with some great goals, and is one of the young talents waiting to be given a chance at a big club.
Though Arsenal haven't won anything significant in the past few years, they always instill a slight sense of  fear, as many sides have fallen to the sheer brilliance of their play. Benteke could be open to a move to Arsenal, given Aston Villa's struggles this season, and the fact that he only has Giroud as competition could account as a major factor for his transfer.
Benteke would be available for a price tag of  around 7-1o million. If talks with Benteke don't go as planned, Arsenal could move their sights to West Bromwich Albion starlet Shane Long, who'd come for a slightly hefty price tag of 13 million.
Rounding up all the transfers, that's three talented players, all under 30 million. Isn't that good usage of RvP's transfer fees? Do let me know in the comment section below.