Leicester City are one of the three teams that were relegated from the recently concluded 2022-23 Premier League season.
The Foxes only registered 34 points from 38 Premier League games. They conceded 68 league goals and finished in the 18th position in the standings.
While there are a handful number of talented players in the squad, the Foxes are the second ever team in the league's history to be relegated after winning the league title, which they achieved in the 2015-16 campaign.
This article will look at three talented players that could leave the club this summer. Without further ado, let's look at them.
#3 Harvey Barnes
The Englishman is one of the most talented and instinctive wingers in England. It can be possible that he might want to explore other options next season in the Premier League.
Barnes netted 13 goals and registered three assists in 40 appearances for the Foxes despite their attacking inconsistency in the 2022-23 campaign.
The unique thing about him is his vision in attack and his ability to advance with the ball from the flank to the final third. Barnes is a player that newly promoted Premier League clubs should look out for in the transfer market, given his familiarity with the league and immense attacking agility.
#2 Youri Tielemans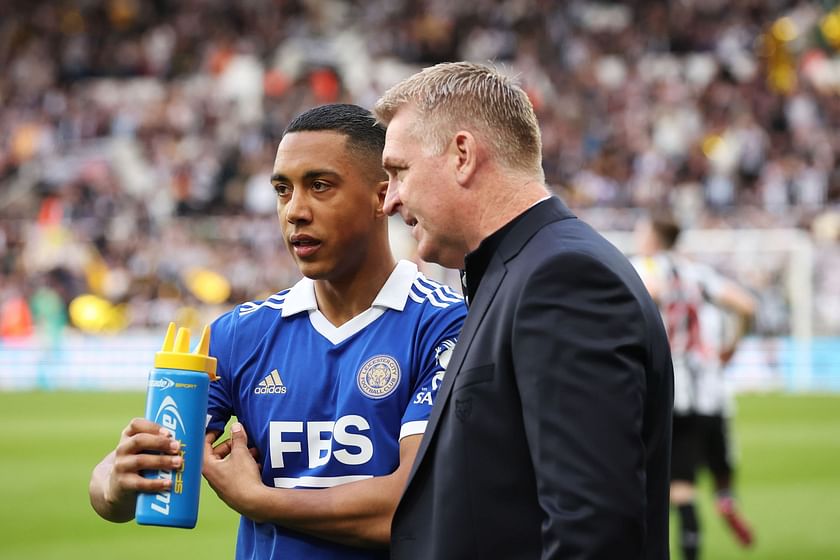 Arguably one of the best and most intuitive midfielders in Europe, Tielemans is energetic and creative in midfield.
Despite the Foxes relegation, the Belgian international's presence was vital as he managed to register six goal contributions in 37 appearances for the foxes.
Going by his pedigree, creativity and ability to stabilize the midfield, he could be one of the players that could leave the club as he's already on the radar of some top teams.
As per GiveMeSport, Tielemans is one of the players on Newcastle United's radar this summer and it is also perceived that Arsenal are currently interesting in signing him as well. It will be interesting to see what his decision would be in the next few weeks.
#1 James Maddison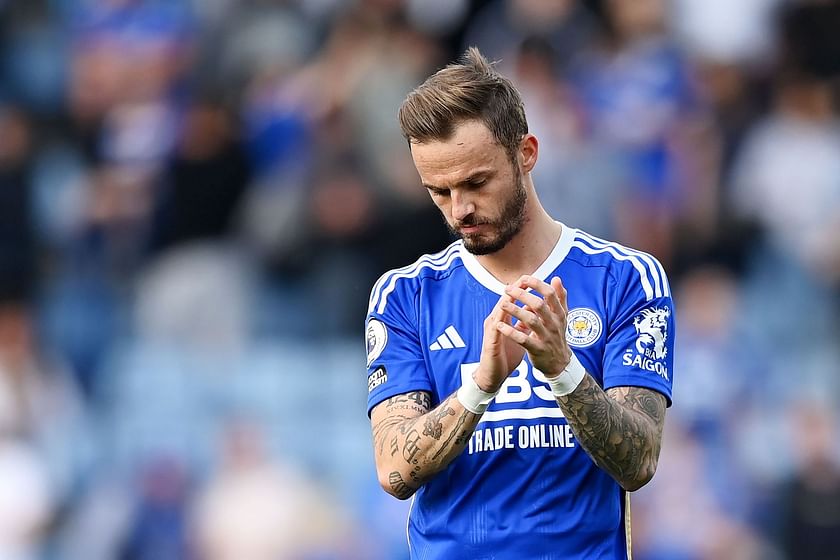 The Englishman is currently one of the best and most efficient attacking midfielders in Europe and it can be stated that his performance was decent in both the midfield and attack despite Leicester City's relegation.
Maddison netted 10 goals and registered nine assists in 32 appearances for Leicester City in the 2022-23 campaign. Similarly, he registered the most goal contributions for the Foxes.
Given his vision and ability to also improve the attack whenever he's on the pitch, he stands a good chance of finding a decent club this summer.
According to Manchester Evening News, the Red Devils and Arsenal are the two teams that are currently interested in signing the midfielder. It remains to be seen what his decision will be in the coming weeks.