Representing a national team is a matter of great honour and pride for any footballer in the world. Millions of young players from all over the globe aspire to don their national side's shirts and represent them at the highest level possible, such as at the FIFA World Cup, UEFA Euro, Copa America, and other such major tournaments.
However, many players have had the privilege of representing multiple countries on the international stage. This could be due to dual-citizenship or other eligibility rules put in place by FIFA to prevent players from switching international allegiances with ease, much like it was prior to the 1960s.
Recent examples of players switching countries include the likes of Premier League stars Declan Rice and Jack Grealish, who switched from the Republic of Ireland to England. Both players were eligible to represent both countries as their grandparents were from Ireland, but they were both in England.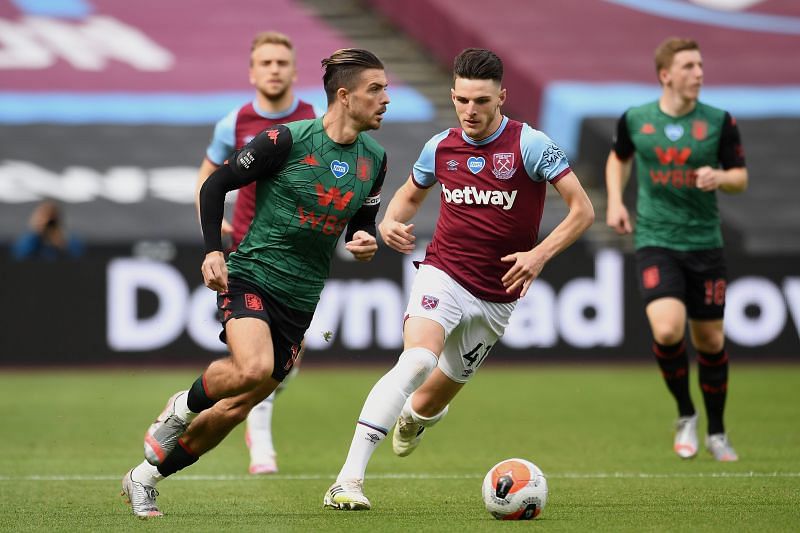 On the other hand, Wilfred Zaha switched from England to Ivory Coast in 2016. He was born in Abidjan, due to which he was eligible to represent them, but he was capped by England as it was where he grew up as he moved to London at the age of four.
Here, we take a look at some more high-profile examples of players who represented two international teams at a senior level.
---
#5 Diego Costa | Spain and Brazil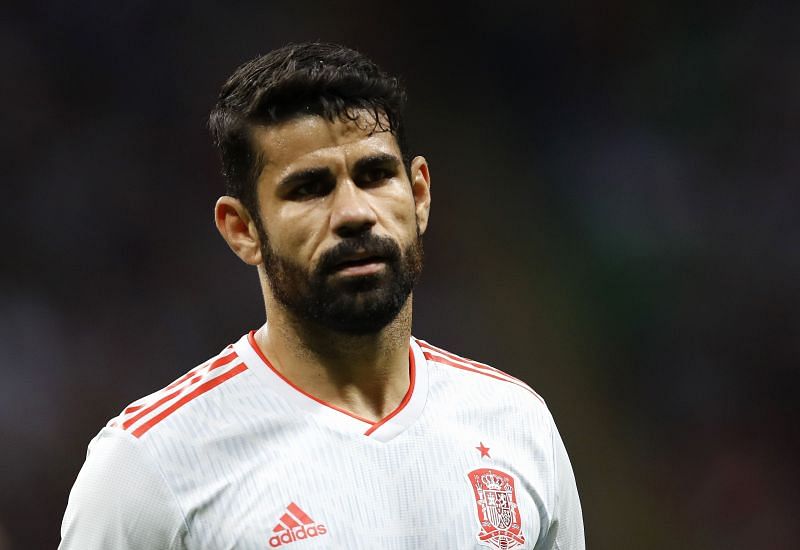 Born in the Lagarto municipality in Brazil, Diego Costa was naturally eligible to represent his homeland on the international stage and did so on two occasions. Then-Selecao coach Luis Felipe Scolari called up the striker, who was 24 at the time, for two friendlies against Italy and Russia. Costa only played for 33 minutes across both games.
Due to a lack of opportunities in Brazil, Costa requested FIFA for permission to appear for Spain as his only appearances for Brazil were in friendly matches. FIFA then approved his request, much to Scolari's dismay, who delivered a damning assessment of Costa's choice. He said;
"A Brazilian player who refuses to wear the shirt of the Brazilian national team and compete in a World Cup in your country is automatically withdrawn. He is turning his back on a dream of millions, to represent our national team, the five-time champions in a World Cup in Brazil."
Costa went on to make 24 appearances and scored ten goals for La Roja, including three goals in six FIFA World Cup games.
---
#4 Thiago Motta | Italy and Brazil
Thiago Motta is considered one of the most underrated midfield stars of the last decade or so, playing for some of the biggest clubs in Europe and winning over 25 major titles. The midfield maestro appeared 30 times for the Azzurri, including nine times at the Euros and three World Cup games. However, Motta debuted on the international stage with his country of birth, Brazil, before switching to Italy.
Motta is a native of Sao Bernardo do Campo in Brazil, and his first appearance in international football came for Ricardo Gomes' Selecao at the 2003 CONCACAF Gold Cup.
The former Barcelona, Internazionale, and Paris Saint-Germain star made two appearances for them against Honduras and Mexico. Nearly eight years later, he went on to make his debut for Cesar Prandelli's Italy at the age of 28.
---
Also read: 5 Transfers that dramatically changed the fortunes of a club
#3 Ferenc Puskas | Hungary and Spain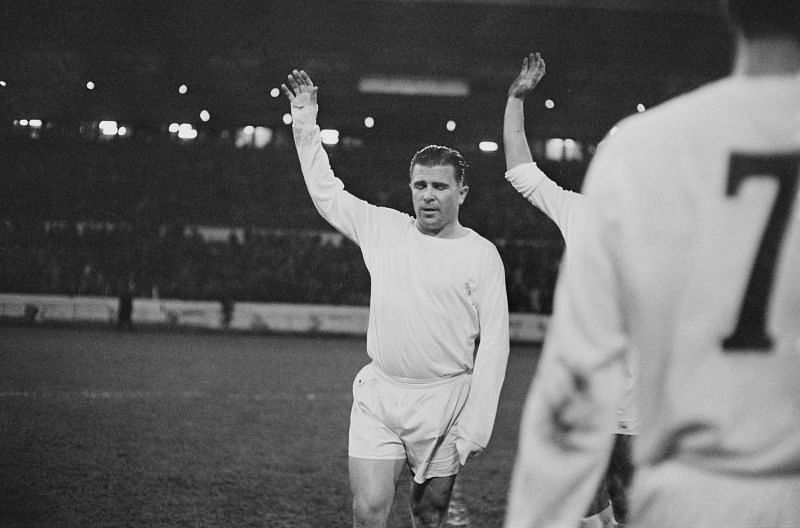 Widely regarded as one of the greatest players to have graced the sport, Ferenc Puskas etched his name into Real Madrid folklore. Born in Budapest, Puskas spent 13 years of his professional career in Hungary playing for Honved, guiding them to five top-flight titles.
On the international front, he scored at an astounding rate as the forward racked up 84 goals in 85 appearances for Hungary, and was at the heart of the Might Magyars side that lost in the historic 1954 World Cup final against West Germany.
Upon moving to Real Madrid at the age of 31, Puskas continued to score goals for the Blancos and fired them to three European Cups. He stayed for eight years in Spain, during which he also turned up for their national side. However, he failed to replicate his scoring record as he couldn't find the back of the net in four appearances for La Roja.
---
#2 Michel Platini | France and Kuwait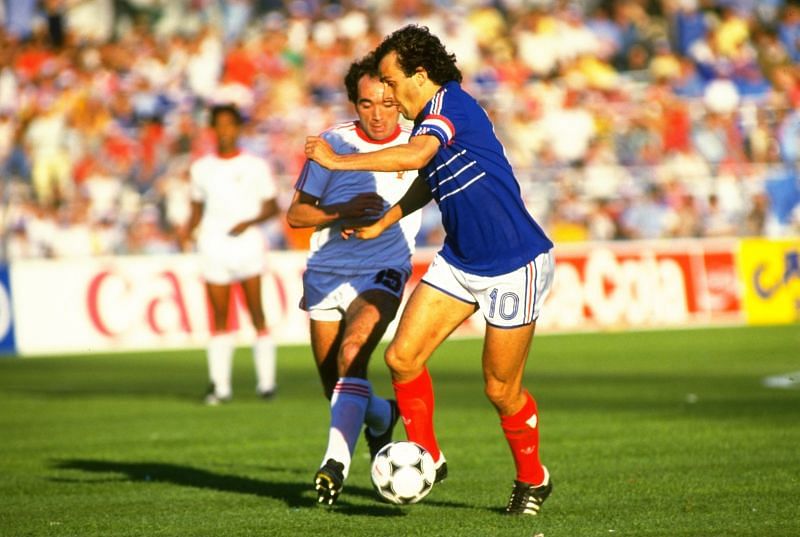 Before Lionel Messi and Cristiano Ronaldo established a duopoly over the Ballon d'Or, there was French legend Michel Platini. He became the first man in history to win three successive Ballons d'Or, which he achieved in 1983, 1984, 1985. He won the UEFA Euro and captained France to a third-place finish in Mexico. He was one of the defining names of 20th-century football and was once branded as "the European footballer of the 1980s" by Pele.
What may come as a surprise, however, is that Platini turned up for two countries during his playing career. Platini played 72 times and scored 41 goals for Les Bleus before calling it a day in 1987.
However, he returned to the international stage a year later to fulfill a request from the Kuwaiti Emir as he represented Kuwait in a friendly fixture against the Soviet Union.
---
#1 Alfredo Di Stefano | Spain, Colombia, and Argentina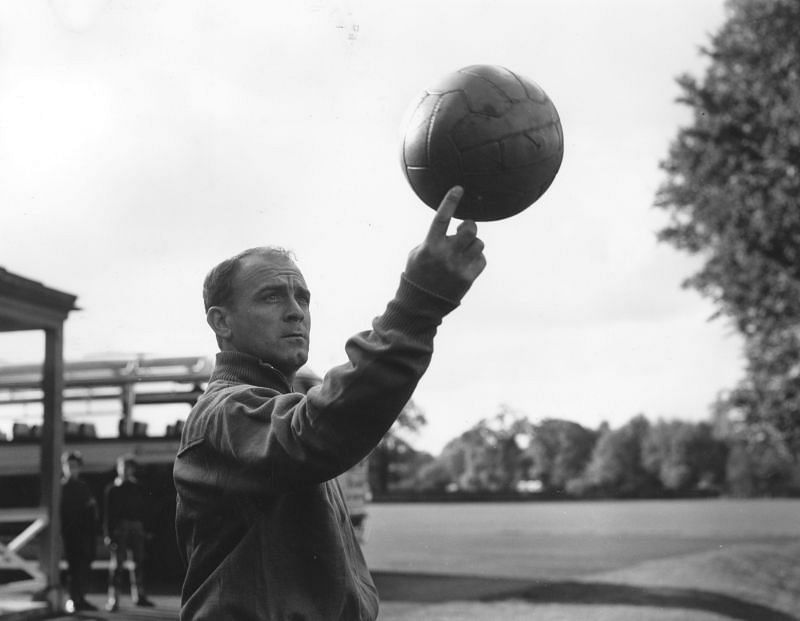 The four previous names on this list represented two different nations in their careers, but Real Madrid legend Alfredo Di Stefano took it one step further as he's one of the only few players in history to have played for three countries across two continents.
Di Stefano was the man who acted as the catalyst for Los Blancos' unprecedented levels of success in the 1950s. During his time in his native country Argentina, he played for River Plate, guiding them to two top-flight titles. He also represented La Albiceleste on six occasions, scoring six goals in the process.
Upon his move to Colombian side Millonarios, the forward played four games for Los Cafeteros' combined XI despite not holding a Colombian passport. This enraged the football authorities, which led to them banning Di Stefano from the international stage.
Upon his move to Los Blancos in 1953, where he won eight LaLiga titles and five successive European Cups, the Spanish FA pressured FIFA to uplift his ban. This led to Di Stefano playing for Spain acquiring Spanish citizenship, and he went on to score 23 goals across 31 games for La Roja.
---
Also read: 5 famous footballers with weird jersey numbers