Football in Belgium has undergone somewhat of a renaissance since the turn of the millennium. A side that was mostly an also-ran prior to that, slowly started unearthing new talent from all corners of the country.
Crucial to this rise were the academies of top clubs in Belgium's Pro League, the likes of Club Brugge, Genk, Gent, Anderlecht, Antwerp and Mechelen. Top Belgian players like Kevin de Bruyne, Eden Hazard, Romelu Lukaku, Vincent Kompany and Dries Mertens all made their way through these academies.
They developed in their native Belgium before moving elsewhere in Europe. There, they became established stars who have helped Belgium rise from their ashes.
Such has been their astronomical rise that Belgium are currently ranked first in the world in the Men's FIFA Rankings.
What's interesting to note is that most of the aforementioned stars had very early starts to their careers at the top level. It has become somewhat of a trend recently to field younger players, however, only some teams and countries excel at it. Belgium are certainly one of them under manager Roberto Martinez.
With a young and hungry side, the Red Devils look well poised for the next four or five years at least. That being said, here is a list of five players who can help Belgium be consistent at the top. These players could soon break into the national set-up with their immense talent.
---
#5. Maarten Vandevoordt (Genk)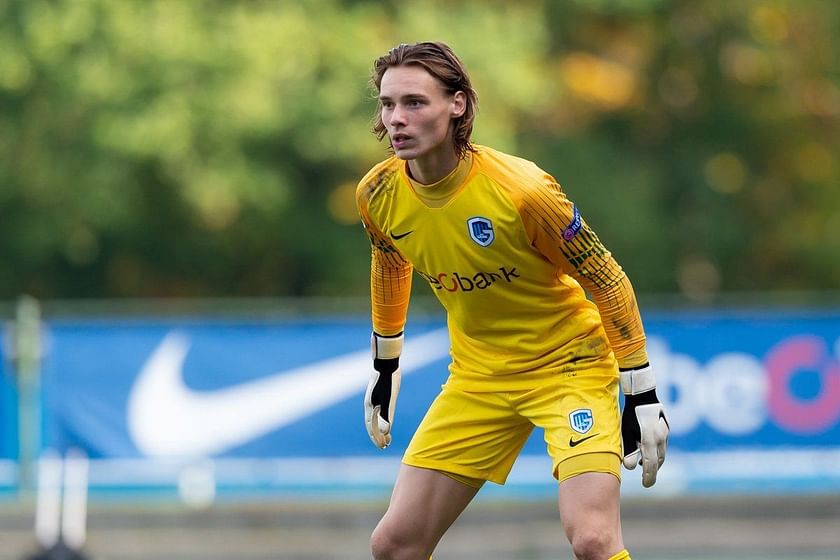 Maarten Vandevoordt was born in Sint-Truiden, Belgium, in 2002 and began his youth career with his hometown club. He moved to Genk's youth setup in 2019, and signed his first professional contract with the club later that year.
A tall, commanding goalkeeper, Vandevoordt has confidence in abundance. This is something a young goalkeeper desperately needs at the top level. His ability to track long shots and make diving saves is second to none for his age group. The young custodian is also good at organizing his defense.
Vandevoordt's maturity at a young age earned him a debut in the UEFA Champions League group stage in 2019. He became the youngest goalkeeper to to start a game in UCL history, aged just 17 years and 287 days. However, he endured a tough night in Genk's 4-0 loss to Napoli, something that will help him build character.
Vandevoordt has made 33 appearances across youth levels for Belgium between 2017 and the present day. Belgium's senior team are keeping their options open. With some keepers out of form, we may soon get to see him being called up for the senior team.
---
#4. Aster Vranckx (VfL Wolfsburg)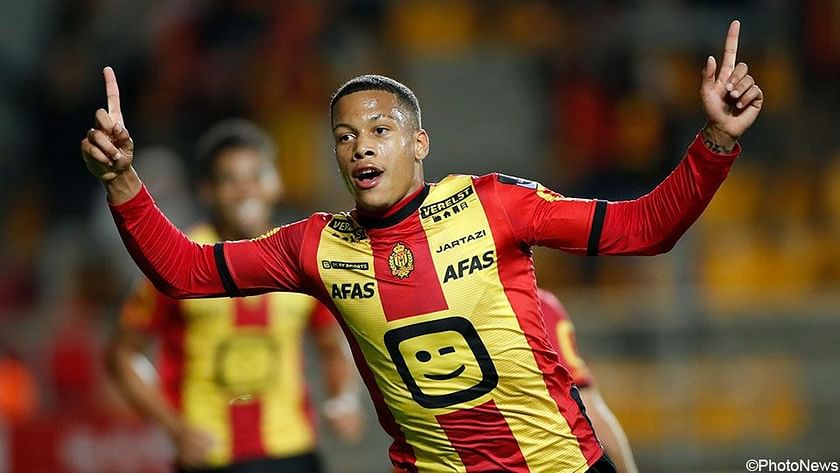 Aster Vranckx was born in Erps-Kwerps, Belgium, in 2002 and came through the ranks at Belgian club Mechelen. In 2018, he signed his first professional contract with the club and was handed his debut shortly after in a 3-0 loss to Genk.
Over the last couple of years, Vranckx has been chased by clubs all over Europe to secure his services. In December 2020, however, he announced his decision to play for VfL Wolfsburg the following season. The German club reportedly fended off interest from Manchester City for the midfielder's signature.
Often compared to Axel Witsel, another Mechelen graduate, Vranckx has similar guile, industry and tenacity as the Borussia Dortmund midfielder. However, Vranckx possesses an attacking threat to his style of play. A good coach like Roberto Martinez has the ability to unlock this potential and it will be exciting to see how it pans out.
So far, Aster Vranckx has made 11 appearances for Belgium across youth levels and will be hoping to take a step up to the senior side.
---
#3. Jeremy Doku (Rennes)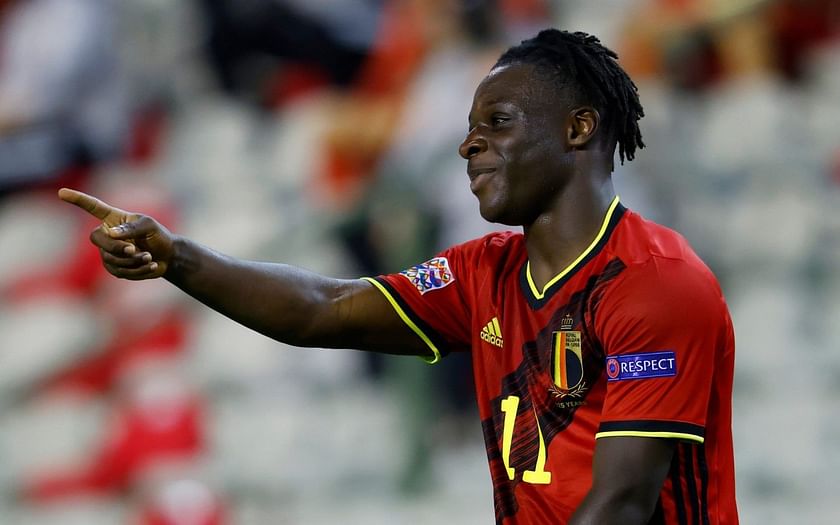 Jeremy Doku was born in Antwerp, Belgium, in 2002 and kick-started his youth career by joining Anderlecht in 2012. He was handed his senior debut for the club in a 4-2 loss to Sint-Truiden in the first division in November 2018.
He went on to score six goals and provide eight assists in 37 appearances for Anderlecht. He was then signed by Rennes for €26 million in 2020. Doku has scored three and assisted four goals in 45 appearances for the French club.
His raw pace, power and ability to dribble past opponents made him a popular choice among Belgium's coaches at youth level. Doku, of Ghanaian descent, played 35 matches at youth level for Belgium, netting 12 times.
He made his senior debut in 2020 against Denmark in the UEFA Nations League. Three days later, he scored his first goal for the senior team against Iceland.
Jeremy Doku also notably featured for the entire 90 minutes in Belgium's quarter-final against Italy at Euro 2020. In a side lacking creativity and initiative, Doku was the shining light who took the game to the Italians. He even won a penalty for his efforts. Sadly, his side lost 2-1 to the eventual champions.
As he grows older and gains maturity in his game, Doku will surely become a mainstay in the Red Devils' lineup under Martinez.
---
#2. Charles De Ketelaere (Club Brugge)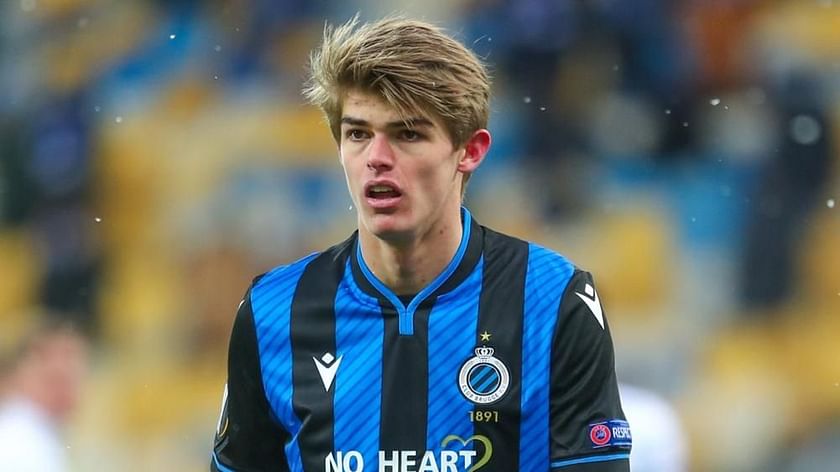 Charles De Ketelaere was born in Bruges, Belgium, in 2001 and has been with his hometown club Club Brugge since 2008. As a kid, he also worked as a ball boy at some of the matches between older players. An interesting thing to note is that he was in the middle of his law degree before his football career took off!
De Ketelaere was handed his senior debut for Brugge in 2019 when he played the entire game against Francs Borains in the Belgian Cup. A month later, the Belgian made his maiden UEFA Champions League bow in a 5-0 loss to Paris Saint-Germain. Exactly a year later, De Ketelaere scored the winner as Brugge defeated Zenit St. Petersburg 2-1 in a UCL Group Stage match.
De Ketelaere made 17 appearances for Belgium across youth levels, scoring five goals. He was called up to the senior Belgium squad in November 2020 and made his debut against Switzerland. Nearly a year later, De Ketelaere scored Belgium's only goal in a 2-1 loss to Italy in the 2021 UEFA Nations League.
De Ketelaere is extremely versatile. He has played as a left winger, center forward, attacking midfielder, central midfielder and even as a left back! With a skillset like his, it's going to be near impossible for Martinez to overlook him for future tournaments for Belgium.
---
#1. Albert Sambi Lokonga (Arsenal)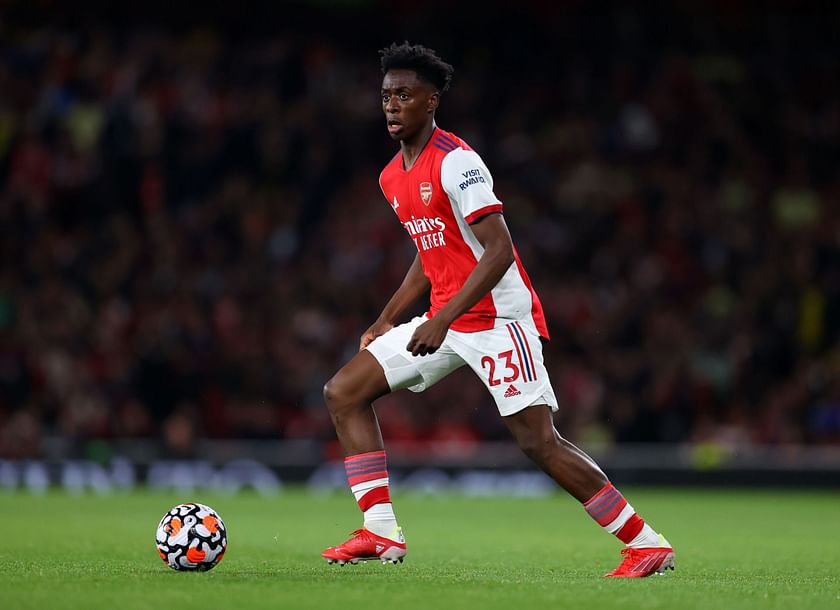 Albert-Mboyo Sambi Lokonga was born in Brussels, Belgium, in 1999 and spent his entire youth career at Anderlecht (2010-17). He signed his first professional contract with the club in November 2017, and made his debut a month later in a 1-0 win over Eupen.
Lokonga made a total of 78 appearances for Anderlecht, scoring three and assisting seven goals. He earned plaudits from former Manchester City defender Vincent Kompany, manager of Anderlecht. Kompany recommended him to his friend and current Arsenal manager Mikel Arteta. Arsenal signed Lokonga for £18 million in 2021.
Lokonga is widely renowned for his passing range and ability, nimble footwork, his leadership and his honest self-assessment. He recently impressed in Arsenal's Premier League game against Newcastle United, which they won 2-0. Lokonga created more chances than the entire opposition, as well as more than twice that of anybody else on the pitch.
Lokonga, of Congolese descent, has made eight appearances for Belgium's youth teams, scoring two goals. He was called up to the senior Belgium squad in March 2021. He made his debut in a 5-2 away victory over Estonia in a FIFA World Cup qualifier.
Having captained Anderlecht aged 19, Lokonga has the tools to take him to the very top. He will hope to do that this season with Belgium as well as Mikel Arteta's tricky reds.