Diego Godin vs Lionel Messi UEFA Champions League 2015/16 quarter-final (Atletico Madrid 2-0 Barcelona | Agg: 3-2)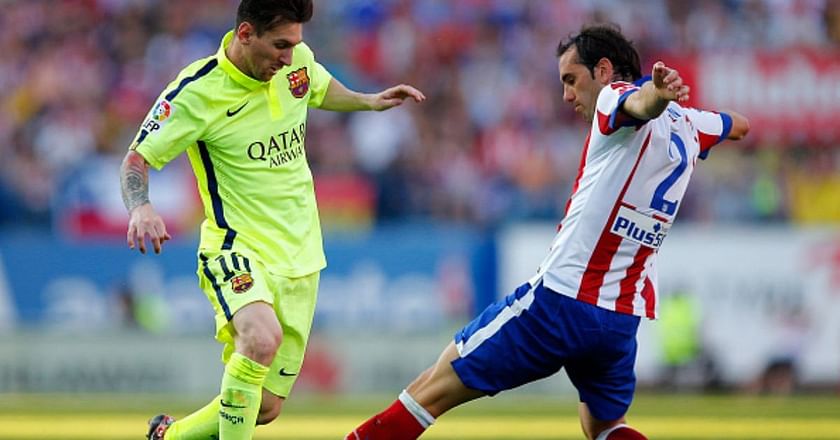 Atletico Madrid captain Diego Godin has made a name for himself as one of the toughest defenders in the world of football. Atletico Madrid have managed to knock out Barcelona from the Champions League twice in the last decade and it was the Uruguayan who has played a starring role in these victories.
Godin has kept some of the biggest names in the world at bay and it was no surprise that the centre-back was able to keep the charismatic Lionel Messi at bay in the all-important UEFA Champions League quarter-final of 2016.
Barcelona won the first leg 2-1 but Atleti managed to score the crucial away goal. Atletico Madrid opened the scoring in the second-leg through Antoine Griezmann, which put the pressure on Barcelona as they needed an away goal to qualify for the final or to force the game into extra-time.
The onus was on Messi to make things happen but he was denied by Godin's excellent leadership skills coupled with his ability to marshal the defense expertly. The Argentine failed to register a single shot on target and Barcelona were knocked out after Griezmann scored once again, this time from the penalty spot.
The display by Godin was one of his best ever and such was his influence in the game and in keeping the fleet-footed Argentine subdued that Messi failed to have a single touch inside Atleti's box – an incredible feat – considering that it had happened only once before in games against Los Rojiblancos in the fateful quarter-final clash in 2014.