The world's most expensive player has suffered from a somewhat mysterious foot injury and is set to be sidelined for a couple of months before he gets back in the field.
PSG have confirmed that the Brazilian will undergo a surgery that will keep him out of action for a few months. He has flown to Brazil and will undergo a surgery this week, reports have confirmed. His chances of playing in the World Cup this year has also come under scrutiny and it remains to be seen whether he will join the rest of team in Russia this summer.
The Brazilian is not the first player to suffer from this injury. We take a look at other players who suffered the metatarsal injury in the past
---
#8 John Terry - 2017 (Recovery Time - 9 Weeks)
The former Chelsea skipper had an early setback after his Aston Villa move in the summer last year.
Terry left Chelsea and joined Championship side Aston Villa on a free transfer and just a few months after his move, he suffered a fifth metatarsal injury.
It happened during a game against Sheffield Wednesday, in which the former England player broke his fifth metatarsal on his right foot last November, a game which he saw his side lose.
He returned to action earlier this year in January.
---
#7 Wayne Rooney - 2006 (Recovery Time - 14 Weeks)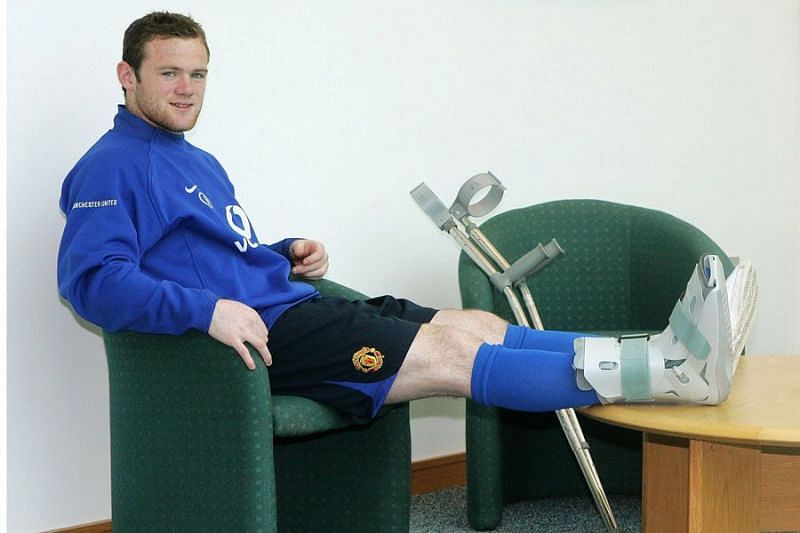 It was a couple of months before the 2006 World Cup and Wayne Rooney was playing against Chelsea. During the game, the Englishman clashed with Paulo Ferreira, thus suffering a fourth metatarsal injury on his right foot.
It looked as if the former Manchester United forward would not recover in time for the World Cup. However, just 2 days before the squad was to be announced for the big event, scans revealed that the problem was on mend and that he would make it for the World Cup.
He made an impressive recovery for the World Cup, though he did miss the group stage matches.
#6 David Beckham - 2002 (Recovery Time - 7 Weeks)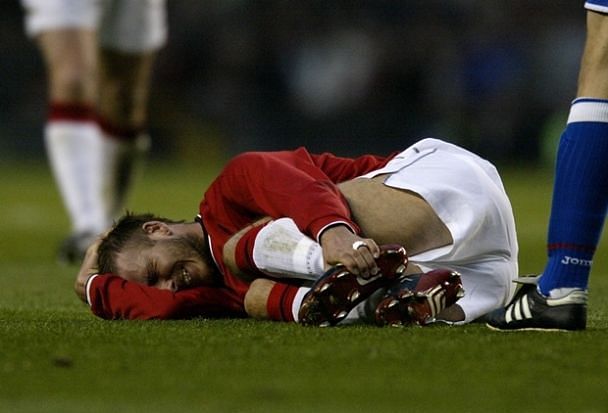 He was probably one of the first players to suffer from the metatarsal injury back in 2002. It happened during a Champions League match between Manchester United and Deportivo La Coruna in April 2002 - just before the World Cup.
It was a horror tackle from Pedro Duscher and many believed that Beckham would not recover in time for the World Cup that year.
However, he made an impressive recovery and played in all of the matches for England just 2 months later.
---
#5 Michael Owen - 2005 (Recovery Time - 17 Weeks)
Owen suffered a fifth metatarsal injury on the New Year's Eve in 2005 after the former Englishman collided with Tottenham Hotspur's goalkeeper, Paul Robinson, during his time at Newcastle.
In the beginning, it didn't seem that serious but with time, it became more complicated. He only played once before the end of the season and made it to the World Cup.
He had a metal pin inserted in his foot to allow him to play but he suffered an anterior cruciate ligament knee injury in the group stage while playing against Sweden.
#4 Steven Gerrard - 2004 (Recovery Time - 10 Weeks)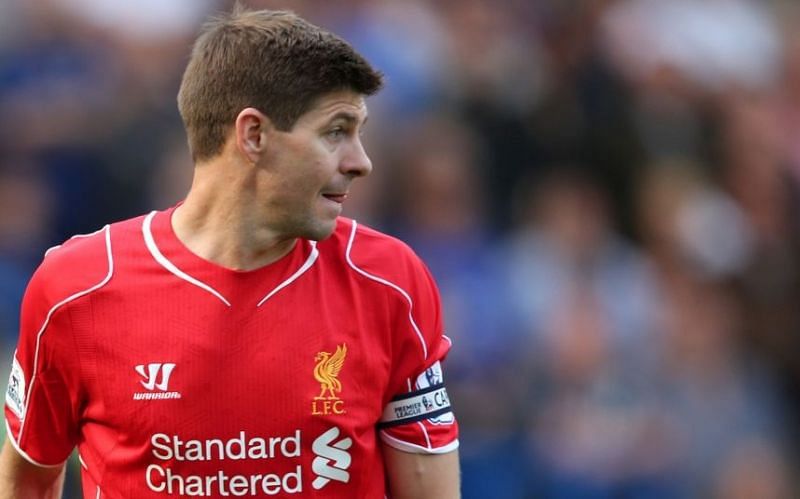 Liverpool legend suffered an identical injury on his left foot in 2004. It happened while playing against Manchester United in September 2004, a game which Liverpool lost.
It was initially expected that the former England midfielder would be out of action for 8 weeks. But it turned out that he needed 10 weeks to get back on the pitch.
---
#3 Gabriel Jesus - 2017 (Recovery Time - 10 Weeks)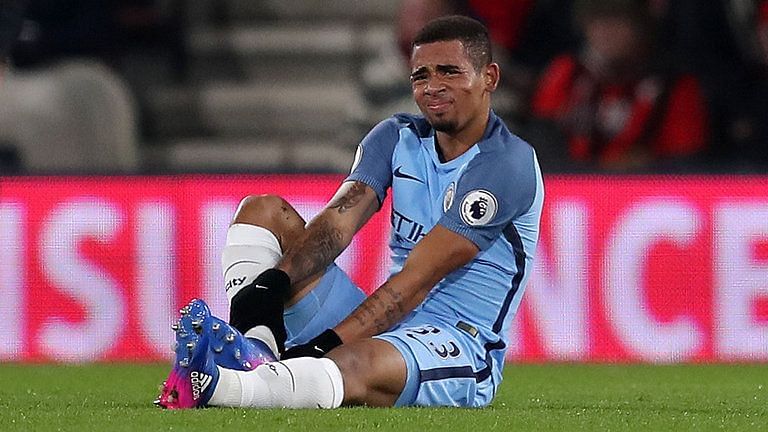 The Brazilian scored thrice in his first five appearances for Manchester City last season before suffering from a metatarsal injury on his right foot. It happened last year in February while playing against Bournemouth which City won 2-0.
The Brazilian striker had broken his metatarsal bone in his right foot, scans had confirmed. He was subbed off in the 1st half after he attempted to reach for a cross but ended up landing on his ankle heavily.
#2 Manuel Neuer - 2017 (Recovery Time - Ongoing)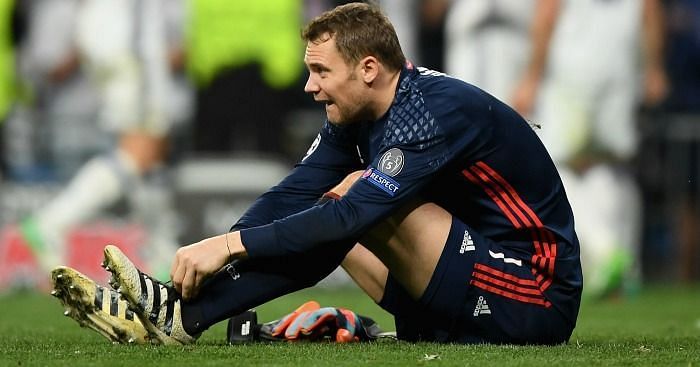 The German goalkeeper has also suffered from the same injury twice in the same foot last year and is yet to be back in action.
He picked up a hairline fracture to a metatarsal in his left foot while playing in the Champions League 2nd-leg quarter-final against Real Madrid in April.
He then returned back to action after a couple of months only to suffer from another similar injury in September while training. He has undergone a successful surgery as the 31-year-old continues to recover before the World Cup this summer.
---
#1 Lionel Messi 2006 (Recovery Time - 12 Weeks)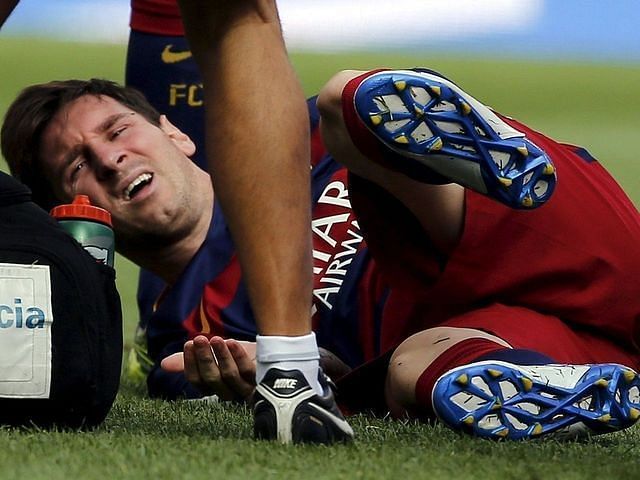 The Barcelona superstar has also suffered from this metatarsal injury when he was 19-year-old.
He suffered from the fifth metatarsal injury on his left foot as the 19-year-old which happened while playing against Las Palmas in the opening minutes of the game.
The Argentine missed 3 months of action after successfully undergoing a surgery but he did recover just in time for the El Clasico where he became the 1st player, in over 12 years, to score a hattrick from either of the clubs.
Edited by Akhilesh Tirumala