A change of formation should be on the cards for Wenger
920 //
04 Mar 2013, 09:45 IST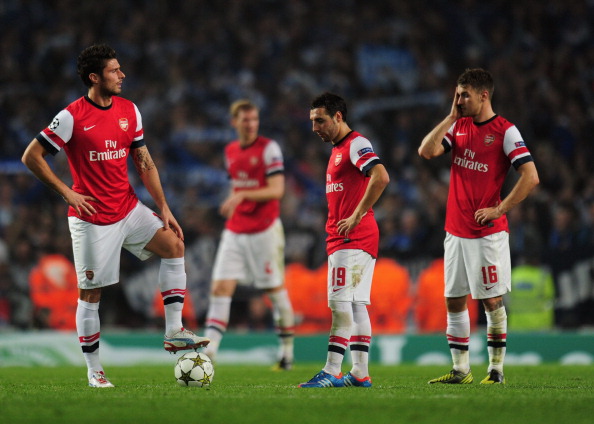 When Aston Villa scored that goal right from that Arsenal corner, as an Arsenal fan you cannot help but wonder the naivety of this defense. That has been Arsenal's story for this season. Well, not surprisingly, a few seasons now. From the shambolics of Andre Santos to the sluggishness of Szczesny – Arsenal have been telling the same story week after week.
Football has its own way of telling stories. A single goal can inspire a whole generation, one move can immortalise a single player, and one team's heroics can sometimes change the whole game. Take Barcelona for example. Well, buying Henry, Hleb (well, not so much now) and Fabregas from Arsenal wasn't the worst thing that they did to the Gunners. They also managed to change Wenger's playing style. Their tiki-taka is a joy to watch, and when such pretty football yields so much end product, it was really hard for a man like Wenger not to tinker with his side.
Wenger is an extremely intelligent economist who always likes to think 5-6 years ahead. Now, I am not going to ponder on why the Hlebs and Rosickys and the Nasris didn't quite work. There may have been other saturating factors like a dodgy hammy, or the sweet smell of some extra quid, but Arsene once had a theory of the game evolving – where he said that the modern game is more suited to the "smaller" players (Xavi, Iniesta, Messi etc)– which would explain his obsession that he once had of buying these quint sized, technically brilliant midfielders. But que sera sera. The English game was hard, and these Stokes and Boltons hardly had any sympathy to our tippy tappies, and  always hammered their way through the black gloves and the "snooded" Arsenal players.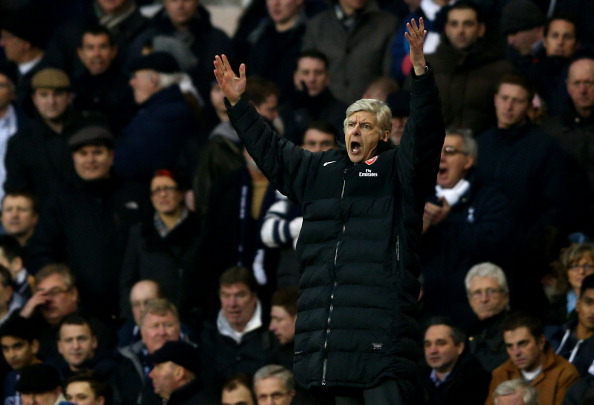 In the process to attain the ultimate footballing style, Wenger had to sacrifice better defenders for better "ball-playing" defenders. Old-fashioned center backs like Sol Campbell gave way for the Koscielnys and the Vermaelens – who are more comfortable on the ball but paid less attention to  defending. And for me, Wenger never could decide about the wingers. Pires and Ljunberg were excellent in their times. But Wenger has failed to find proper replacements. For a while, Wenger tried to use an attacking midfielder as an inverted winger. But it never quite worked out as they always drifted in to make the midfield extremely crowded, and in the process, made the build up slow and predictable. And recently, he is relying on two traditional and direct wide players on both sides – Walcott and Podolski, probably the first time in his entire managerial career. And finally, Wenger did his biggest mistake ever – by refusing to play a proper defensive midfielder. Instead, he started deploying this deep-lying play-maker, with another three players in front of him, to give him more flexibility. It did make the play more dynamic and beautiful to watch, but it came at a price of conceding easy goals on the break. There was no proper defensive cover for the center-backs, and the full backs were always left exposed.
He overlooked all his defensive liabilities to be more fluid up top. So much so that he often had to sacrifice the shape of the team by playing an additional midfielder (Ramsey) against "bigger" teams. And inevitably, it failed every single time. It only produced a lot of possession with the inability to break the opponents in the final third. Wenger has tinkered with his original and successful 4-4-2 and gave birth to an unorthodox 4-2-3-1. It's not always a common sight when a manager changes the whole system under his reign. Fergie has his shape since Beckham and Giggs used to run the wings. David Moyes' consistent and under-constraint Everton has always stayed the same, while Jose Mourinho, no matter where he goes, always uses the same playing system.
It makes us wonder whether Wenger deliberately changed his well-proven system in order to be more flexible, or is it that he never quite had the personnel to play his old system any more. Bottom line is, in order to adapt himself with the modern game, Arsene Wenger has become a victim instead. Whether or not a big change in formation is on the cards, Wenger needs to look beyond his stubbornness to go back and treat the game in a simpler and much more conventional way. Their Champions League match against Bayern should come as a timely lesson – a team with a steady, technical (not necessarily of flair) and disciplined formation can be of champions' stuff too.