A look at the AIFF's regional academies
4.41K //
24 May 2012, 11:06 IST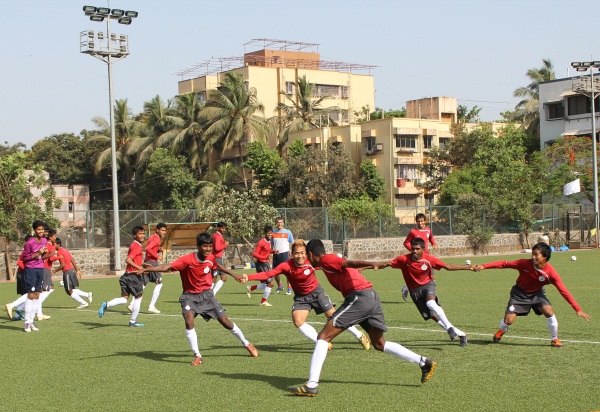 The first All India Football Federation (AIFF)-FIFA academy started in May 2012 in Father Agnel School, Navi Mumbai. It is a laudable venture with Arthus Papas (earlier worked with the elite Australian Institute of Sports) as Head coach and the pint-sized ex-international midfielder Aqueel Ansari as assistant coach.
In September 2011 the AIFF had promised the visiting two-member FIFA Technical Team comprising of Mr. Thierry Regenass, Director Member Associations and Development Vision, FIFA, and Mr. Jean-Michel Benezet, Technical Director, FIFA that four regional academies would be set up by end March 2012. The deadline has expired and the other three regional academies in Bangalore, Kolkata and Delhi have been shelved for a later date.
A major reason for this delayed start is rampant age-group cheating, the bane of Indian sports. About 170 talented players, later pruned to 120 were selected on the basis of their performances in the Subroto Cup, U-16 nationals, U-14 festivals and open trials. Blatant age-fudging ruined AIFF's plans. The birth certificates and state association's endorsements of 84 players were found erroneous. MRI scans revealed they were not in either the U-14 or U-16 age category.
For academies to be effective, the game has to be broad based, the catchment areas increased. The AIFF-FIFA academy in Navi Mumbai consists of players from only five states, Assam, Bengal, Jharkhand, Karnataka and Kerala. Hopefully talented players from other states will feature in the three remaining regional academies. To increase the flow of talent from large parts of India, the AIFF must galvanize state associations, many of which exist primarily as vote-banks, to actively organize football activities for all age-groups. Talent flow must not be regional based as is the case with I-league clubs.
Of the 25 states and seven union territories in India, the 14 clubs in next season's I-League are only from five states, Bengal, Goa, Maharashtra, Meghalaya and Sikkim. This does not represent India. Of the 543 seats in the Indian Parliament (Lok Sabha) in 448 constituencies there are no distinguished football clubs. Hence political and media support for Indian football is shrinking annually.  Increased viewership of the Premiership and UEFA Champions League is due to slick TV coverage and popularity of foreign football. It has not increased the fans and supporters of Indian club football.
The AIFF's statistical booklet on the 2010-11, I-League reveals that the average attendance per match (182 matches were played) was just 3,913. Even in Kolkata, with the two biggest supporter based teams in India the total attendance was just 3, 18,700 and the average 8,172. This figure also got boosted by the 80,000 people who witnessed the Round 13 tie between East Bengal and Mohun Bagan. Pune FC, a supposedly well supported team had an average attendance of just 1,925 in their 13 home matches.
So while setting up AIFF-FIFA regional academies is a welcome step, it is really a case of déjà vu as Football academies in India have existed since the mid-eighties.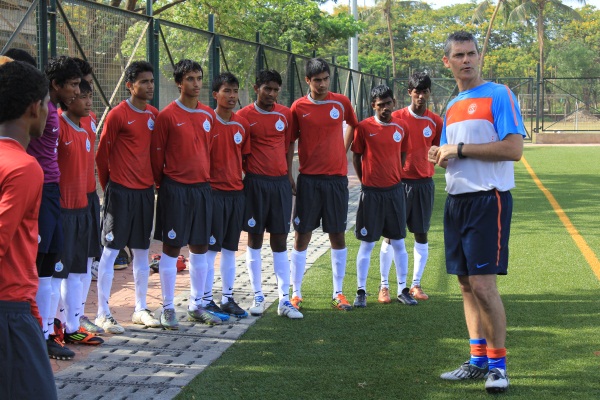 The Tata Football Academy (TFA) inaugurated in Jamshedpur in 1987 was set up to nurture talent in India. The Nehru Cup international tournaments (held from1982 onwards) and the Super Soccer series organized by the Tatas had revealed the gulf in standards between Indian and international football in the pre-satellite television era. The TFA was modeled on the academy of Brazil's Sao Paulo Football Club, which visited India in 1984. The academy started on a sprawling 25,000 sq. ft campus with accommodation facility for 40 trainees. TFA provides a host of facilities including a multi-gymnasium, swimming pool, conference, hall, medical unit and recreational room. Since its inception the TFA has been at the forefront of the Indian Youth Development system with regular exposure trips to Brazil and Germany (Sports University in Cologne). Over 100 players from this academy, including Carlton Chapman, Alok Das, Subroto Paul, P. Renedy Singh, Deepak Mondal, Mahesh Gawli, Sur Kumar Singh, 2011 pre-Olympic captain Raju Gaikwad, Lalrindika Ralte and Jeje Lalpekhlua have represented India.
Again in the 1980s the Sports Authority of India launched an ambitious Special Area Games scheme, to unearth talent in football, boxing, archery and athletics from tribal areas. A group of talented football players chosen from the North-eastern states were given intensive coaching in the Nehru stadium, Delhi, from 1987 onwards. Within a couple of years, striker Kiron Khongsai, defender Emmanuel and midfielders Jewel Bey and Gunabir Singh became internationals.
Inspired by the TFA model, Williamson Magor set up an academy for talented players from the North-East in Monabari in 1992, but disbanded it after a decade citing financial reasons. In the new millennium, four academies were set up. The Chandigarh Football Academy, the brain child of the former Administrator of this union Territory Lt. Gen (retd.) J.F.R. Jacob, was inaugurated on 7 August 2000, the Mohun Bagan-SAIL Academy started in Durgapur on 20th July 2003 and the Sesa academy in Sanquelim, Goa a year later. The Premier Indian Football Academy (PIFA) established in Mumbai in 2003 regularly takes talented players to training camps at Arsenal's Emirates stadium and other European clubs.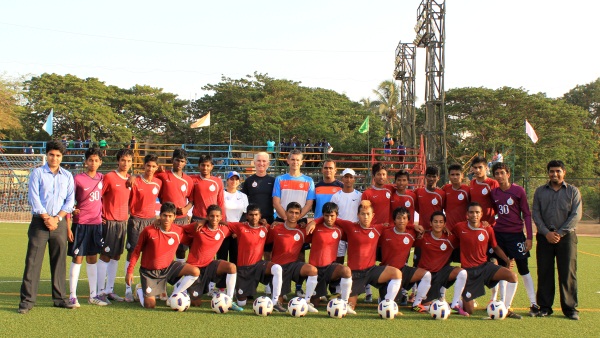 Baichung Bhutia's training centre in Delhi with Portuguese coaches started in 2011. Other privately run academies are the Sikkim Football Academy Gangtok, the Sports and Education Promotion Trust (SEPT), Academy, Kerala, the Simla Youngs Football Academy Delhi and the Delhi Development Authority (DDA) academy. The Kerala based academy has played in football tournaments in Sweden and Finland and Simla Youngs' age-group teams have toured Wales and Sweden. The Liverpool Coaching Academy in India launched as the first Steve McMahon Football Academy (SMFA) in October 2011 at the Genesis Global School in Noida and Laxman Public school in Delhi has enrolled kids in the under-8, under-10, under-12, under-14 and under-16 age-groups.
An academy is supposed to cater to the cream of available talent. But the creamy layer is not going to exist if the milk supply is either limited or tainted.