A look at this weekend's football matches
681 //
16 Mar 2013, 12:00 IST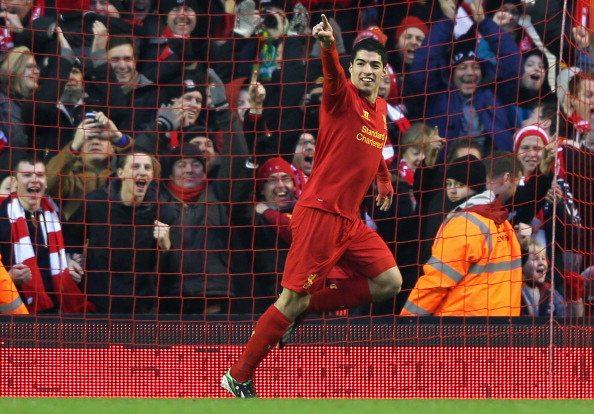 Southampton v Liverpool, Saturday 1500
Southampton have been a slightly odd side to get the measure of since appointing Mauricio Pochettino as manager. They have definitely become a more tactically aware side and are playing a more modern brand of pressing football. This has led to them rarely being outclassed, but has not really gained better results and they are getting closer to the relegation places and in dire need of a victory or two to pull them clear and provide a confidence boost. The fact that most fans did not want to see Nigel Adkins replaced as manager will surely mean a turn in atmosphere if the current drop down the table continues. However, having said all this, I do think they have a good chance in this match, as Liverpool play a similar brand of football and they should be given time on the ball if they want it.
Liverpool's late comeback against Tottenham last weekend was confidence boosting and they did look good in spells. This should be tempered with the fact that Spurs were all at sea defensively for two goals and Kyle Walker, in particular, had one of his worst games of the entire season at right back. With Moussa Demebele also slightly marginalised on the wing instead of in the middle of the park, André Villas-Boas denied himself a creative outlet and let Liverpool play. This should not be the case against Saints, as in Morgan Schneiderlin, they have one of the most regular tacklers in the entire division as well as a ball of energy. I still think you're gambling an awful lot on Luis Suarez excelling when you bet on Liverpool and I would not have them at odds on in this.
 Swansea v Arsenal, Saturday, 1500
Swansea have already won the League Cup and therefore qualified for Europe , so there will be a few people backing Arsenal as they have 'more to play for'. Whilst there will be occasions where this is a valid reason to bet, this match doesn't fit the bill. Swansea haven't looked like a side with their feet up to me and have had the beating of Arsenal since they got to the Premier League. In many ways, they employ a broadly similar tactical approach, but are more inclined to resort to a more direct approach if necessary. They also now have Michu scoring again, which can only be a good thing for them.
Arsenal got an excellent 2-0 win away in Munich in the Champions League on Wednesday night but Bayern looked every bit a side who thought they'd qualified already and simply let Arsenal play. This almost cost them as it turned out, but it doesn't mean Arsenal were brilliant by any stretch of the imagination. Arsene Wenger rested his goalkeeper Wojiech Sczsezny as well as Lukas Podolski and Jack Wilshere is out for a few weeks. The biggest miss for them will definitely be Wilshere as there is no one else in the side capable of his industry or ability to drive the side forward. Mikel Arteta is a solid player and Santi Cazorla is capable of some stunning performances, but both have looked tired to me, of late. I simply don't see Arsenal coming away from this tough trip with a win and think the odds on doing so are too short.
Osasuna v Atletico Madrid, Sunday, 1800
A side that have featured a few times over the past two years on here are Osasuna, due to their excellent home record. They started this season very slowly, but picked up just before the winter break to pull themselves clear of any lingering relegation worries. They did this by going back to the approach that has served themselves so well over they years, namely being the Stoke of  La Liga. Their fans revel in the fact that they make it incredibly physical for any side visiting and the tight ground makes it a cauldron at times.
Atletico Madrid have dropped off a bit in the last month after an amazing start to the season saw them as Barcelona's only likely challenegers. They are now a point behind city rivals Real Madrid in the table and it is away from home that they are struggling to pick up points. They go won five, drawn three and lost five away from home with 14 scored and 17 conceded. They have also seen Falcao's amazing scoring record dry up slightly and this has left them struggling to get ahead of sides. They'll struggle in this one.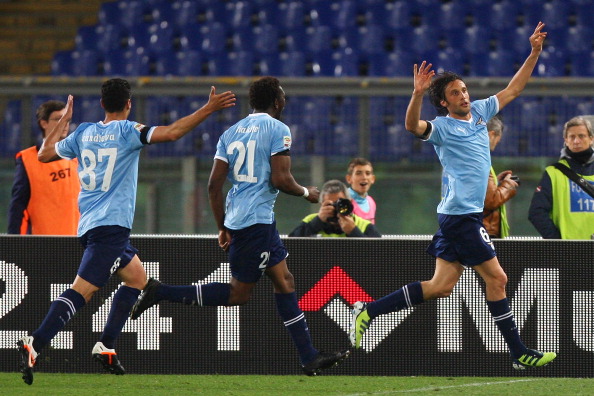 Torino v Lazio, Sunday, 1400
Looking through the Serie A fixtures this week, it was tough to pick anything out as particularly good value. The one match that looks likely to provide an upset to me is this one. Torino were promoted over the summer and have not looked out of place in the top division at all. They may well be in 15th position, but they are eight points clear of the relegation spots. This has been mostly because of an excellent defence ensuring they are very tough to beat. They go won five, drawn four and lost four at home and have only lost nine all season. This is not a bad record at all for a side who would be happy to simply stay up and build for the future.
Lazio looked like possible Champions League competitors next season before the winter break, but have fallen away badly since then. They are still in sixth position but are miles off the likes of Juventus, Napoli and AC Milan. The problem for Lazio has been goals. Whenever Miroslav Klose is fit, they look a lot more likely to beat sides as he is their only reliable goal threat. They have particularly struggled away from home and have now not won since 22nd December outside Rome. With an away record of won four, drawn three and lost six with only 12 scored and 21 conceded, I think they're worth taking on.
Nurnberg v Schalke 04, Saturday, 1430
One of the sides in Germany's Bundesliga who seem to be perfectly stable are Nurnberg. They have finished each of the last three seasons comfortably clear of relegation, but without really troubling the European spots either. This season is no different with them currently residing in 11th position. They have only lost two matches at home all season with four wins and six draws making up their 12 home matches so far. With a joint third best home goals conceded of 13 so far, it is their mean defence that is making it so difficult for visiting sides. They may not be a side to back to win at home too often as they have also only scored 16, but it's worth looking at opposing visiting sides with a record such as theirs.
Schalke went through a very rough spell between November and February and dispensed with manager Huub Stevens. They have looked better in winning their last three league matches against Borussia Dortmund, Wolfsburg and Fortuna Dusseldorf, but these can be seen as wins against struggling sides and a Dortmund team with their focus on the Champions League. Also key to these wins was the return of Klaas Jan Huntelaar to the attack and he is now missing again. This led to them losing at home to a none-too-brilliant Galatasaray side to exit the Champions League in midweek. The game went to the last minute as a contest too and I would not be at all surprised to see a bit of a drop in performance in this.
Bursaspor v Trabzonspor, Friday, 1800
Bursaspor have not been a side I've been particularly looking to back this season or last, as they are trying to rebuild a team and have been very hit and miss. This does now seem to have changed though with a good run after returning from the winter break propelling them up to joint fourth in the table and a return to European football next season. Their home record is particularly good with six wins, five draws and just two losses with 17 scored and only nine conceded. That goals against record is absolutely fantastic and shows how hard it is for any visiting side. They've not lost at home since November and have also only conceded two in the last five home matches.
Trabzonspor have been a very profitable side for us this season. They are often priced up as a top side due to their regularity in challenging in the upper reaches of the table, but are really floundering this time. They currently sit in 11th position and it is well deserved due to the awful football they often produce. The reason for this is as simple as the loss of star striker Burak Yilmaz to Galatasaray over the summer. They have failed to replace his goals or to adjust their tactics to get results and look completely lost to me.
Kayserispor v Galatasaray, Sunday, 1800
Two weekends ago, I went against my instincts and got slightly fortunate backing Kayserispor at odds on to beat Mersin Idman Yurdu. That they won 2-1 meant we all ended in profit, but they made hard work of it. It did still add to their hugely impressive home record though with six wins, four draws and just two losses. They have only scored 15 in those 12 home matches, but it is the fact they have only conceded eight that interests me. It makes every visiting side worth a look at opposing.
This week's visitors are a Galatasaray side fresh from qualifying for the Champions League quarter finals on Tuesday night. The winter signings of Wesley Sneijder and Didier Drogba were calculated risks to provide the side with players with experience of playing in major matches for exactly that type of game. The problem comes if they don't fancy particularly putting the effort in for Super Lig matches, and I can see this match being one to challenge them both. With an away record of won five, drawn six and lost two so far they are not anywhere near as imperious as they are in Istanbul and they will need to be on top of their game to get three points in this. They look a little short to do so to me.