AC Milan not to sell Robinho, Pato
851 //
04 Dec 2012, 13:52 IST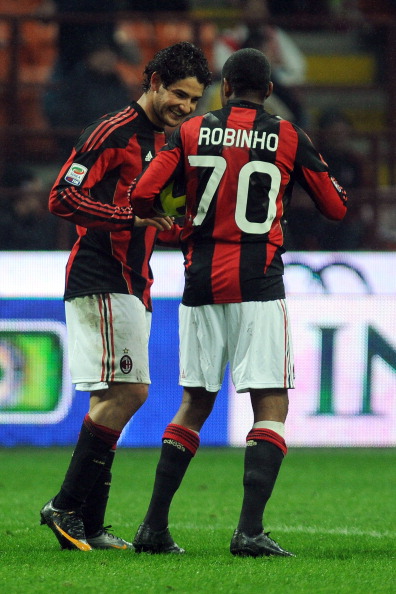 Milan, Dec 4 (IANS): AC Milan football club vice president Adriano Galliani said Monday the club has no plans to sell Robinho or Alexandre Pato in January.
Robinho has been rumoured in connection with a return to his former club Santos, while Pato recently cast doubt over his future by insisting he wanted to play more often, reports Xinhua.
"Santos may be interested in Robinho, but it is not our intention to sell," Galliani said Monday.
"There are no offers for any of our players at this point in time. I think that Pato is on the mend and everything has been cleared up with his agent.
"There are 32 players in the squad and if nobody leaves then nobody will come in. We' ll have to sell first and then buy, otherwise we' ll stay as we are," he said.