Adem Ljaji?: Forgotten at Manchester United, flourishing at AS Roma
3.50K //
11 Oct 2013, 12:55 IST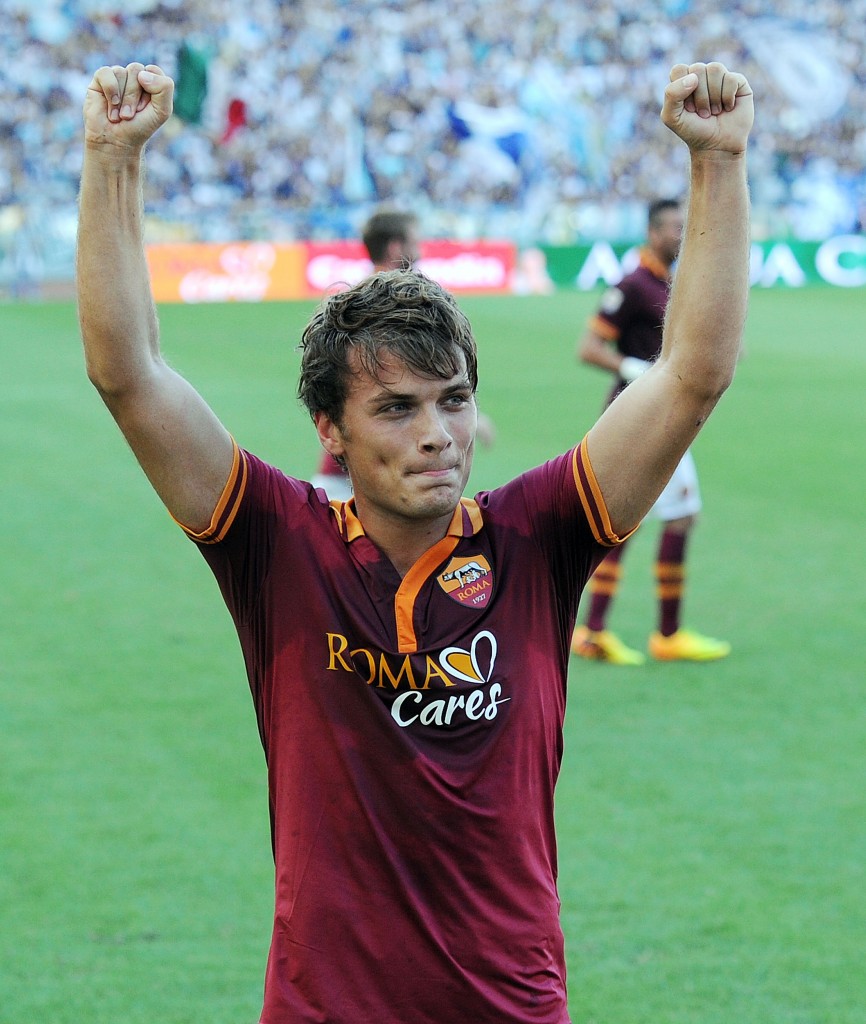 After an outstanding start to the 2008/09 season, a certain Serbian teenage sensation got his wish, and was given a trial with Manchester United.
A few months later, on 2 January 2009, United announced the signings of the aforementioned Serbian sensation, Adam Ljaji? and his Partizan team-mate, Zoran Toši?.
Whilst Toši? immediately joined the club, Ljaji? was to remain at Partizan for the remainder of 2009, before joining United in January 2010.
But in December 2009, United went back on their decision to sign the Serbian star citing complications over work permit and cancelled the deal.
At first, Partizan manager Goran Stevanovi? claimed that the whole fiasco had put Ljaji? into "psychological shock". After all, he made several regular trips to Manchester to train with the first team, even though he wasn't even an official member of the squad.
Shortly thereafter, he moved to Fiorentina for €8m. And before his eventual departure to Italy, Partizan's Director of Football Ivan Tomi? knew what United had missed out on, when he stated "I think that they will regret this decision in future."

While both United and Ljaji? have both had their fair share of successes since United pulled the plug on the deal, there is still a feeling of what might have been. Especially in the aftermath of the humiliating derby defeat to Manchester City, where United looked desperately in need of some invention.
In that defeat, Kagawa and Nani couldn't conjure up any magic and it has been quite a while, since Valencia and Young were anywhere near their best.
Whilst all of this was happening, the man they let go was scoring goals for fun for his new club, AS Roma. He was providing Roma's attack with the some incision and bite, that the United attack so desperately craved for.
Four years on, Ljaji?, it seemed, had finally gotten over the disappointment of being rejected. After a moderately successful three-and-a-half year spell at Fiorentia, the club which gave him his first opportunity at European, he was ready to leave Florence in search of greener pastures.
And after a long drawn out transfer saga, the then 21-year-old Ljaji? left Fiorentina, after refusing to sign a new contract with the Viola. Whilst it was clear that Ljaji? had his heart set on a move to AC Milan, he eventually ended up moving to Roma for €11m. He was given the unenviable task of trying to replace Roma's creator in chief from last season, Erik Lamela.
Whilst that might have proven to be hard work for anyone else, little over a month into his Roma career, Ljajic has already shown that he is more than capable of filling in, for the departed Argentine, having already scored three goals from just four appearances in the League.
The Serbian got off to the perfect start to his Giallorossi career, by scoring against bitter rivals Lazio in the Rome derby. In the process, he also managed to endear himself to the fans even more.
His versatility means that he can operate anywhere in attack, whether as an attacking midfielder, a withdrawn forward or even as a winger. This makes him the perfect foil for the Giallorossi's formidable forward line, which already consists of Francesco Totti, Gervinho, Marco Borriello and Mattia Destro.
After flourishing under Vincenzo Montella at Fiorentina last year, Ljaji? has mere picked up from where he left off, for his new club, helping them score 20 goals and win all seven of their opening games, which sees them at the top of the league.
And although United have won two Premier League titles since letting Ljaji? go, there is a still a sense of what might have been, if United hadn't called off their move five years ago and the Serbian had continued his rapid development at Old Trafford.
But, at least now, he has a club where his talents can be nurtured and in Totti, has one of the greatest players of his generation to learn from. If he continues his upward trajectory, United, as his former director of football said, might yet rue letting him go.