AFC chief hails performance of Asian football
585 //
30 Nov 2012, 16:04 IST
Kuala Lumpur, Nov 30 (IANS):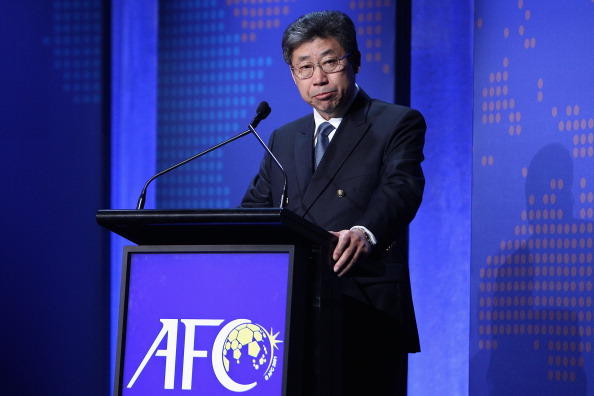 Acting president of Asian Football Confederation (AFC) Zhang Jilong praised the outstanding performance of Asian football teams in 2012 here, saying they have become real contenders in the global football arena.
Speaking at the AFC Annual Award gala Thursday, Zhang said Asian teams "had flown the Asian flags higher" by putting up convincing performances at FIFA tournaments, reports Xinhua.
"Today, the Asian teams are serious contenders for titles worldwide," Zhang said.
The Japan women's football team, which won the silver medal at the London Olympics after lifting the FIFA Women's World Cup last year, was awarded the AFC National Team of the Year for Women 2012.
The South Korean Olympic team was named the best men's national team of the year as the team won the bronze medal in London. The South Korean team defeated Japan, another Asian team in the third place play-off.
Meanwhile, Zhang mentioned that many Asian football players have been pursuing higher career achievement outside Asia and admitted the urgency to "expand the horizon of the AFC awards".
Japanese midfielder Shinji Kagawa of the English Premier League giant Manchester United became the first ever winner of the newly launched AFC Asian International Player of the Year.
Kagawa had been a leading nominee of last year's AFC Player of the Year but failed to win eventually as the award only presented to the nominees that attend the award ceremony.