AFCON: Guinea through to quarter-final at Mali's expense after drawing lots
2.00K //
29 Jan 2015, 12:10 IST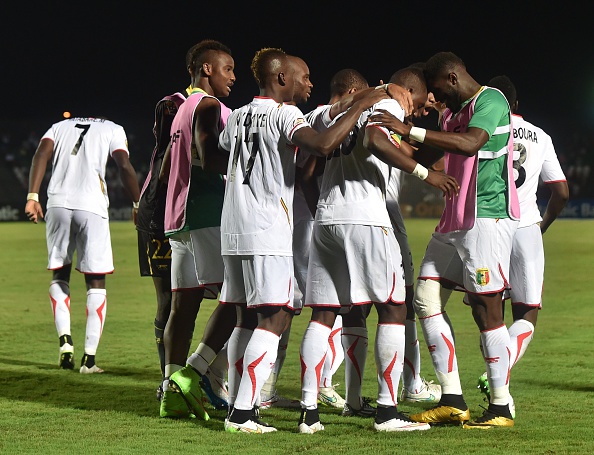 UPDATE: Guinea have won the draw at the expense of Mali and will face Ghana in the AFCON quarter-finals on Sunday.
Following a 1-1 draw between Guinea and Mali during an AFCON group D match, lots will be drawn to determine who make it into the quarter-finals of the tournament, with table-topper Ivory Coast having already progressed to the next round following a 1-0 win over Cameroon.
Guinea and Mali had earlier played out a 1-1 draw in their first tie, and now stand perfectly tied in the second and third place with the same number of points and goal difference.
The draw is scheduled for Thursday in the Confederation of African Football hotel in Malobo where an official will be asked to pick a ball from two given choices – each of the two balls bearing the names of either Mali and Guinea. The drawn team would then go onto face Ghana for a quarterfinal tie on Sunday.
The last time two sides were drawn in this manner was back in 1988 when Algeria had progressed to the knockout stage after drawing against Ivory Coast.
This is how Group D has shaped up
| # | Team | Games | Won | Lost | Draw | GF | GA | Points |
| --- | --- | --- | --- | --- | --- | --- | --- | --- |
| 1 | Ivory Coast | 3 | 1 | 0 | 2 | 3 | 2 | 5 |
| 2 | Mali | 3 | 0 | 0 | 3 | 3 | 3 | 3 |
| 3 | Guinea | 3 | 0 | 0 | 3 | 3 | 3 | 3 |
| 4 | Cameroon | 3 | 0 | 1 | 2 | 2 | 3 | 2 |
Reaction to the decision
"We have to solve the problems of qualification without a drawing of lots," Mali boss Henri Kasperczak was quoted by BBC.
"You have to respect the rules, we have no choice," he continued. "We are going to be nervous, Guinea also. We must find a more sporting way, fairer. This does not correspond to a sporting spirit."
The feeling is mutual for Guinea head coach Michel Dussuyer who said, "Mali do not deserve to be eliminated in this way, just as we do not."
"Mali didn't lose a game - they played very well in the tournament. I would be disappointed, but it's hard for any team. No-one deserves to be eliminated," he added.
'Gods of football' smile on Ebola-hit nation
The worst Ebola outbreak on record has killed at least 8,700 people in Sierra Leone, Liberia and Guinea, and this was seen as an omen of blessing by he African nation to complete the quarter final line-up in the 2015 AFCON.
"It has been a long road," financial director of Guinea's Sports Ministry Amara Dabo told Reuters. "The gods of football fortune smiled on us."
Guinea were banned from hosting preliminary qualifying games because of fears over the spread of the disease. They had to move home matches to Casablanca in Morocco and as they travelled they were treated almost as pariahs.
"We have had to go round in a very strange context with health checks and fleeting glances," said coach Michel Dussuyer.
"There have been some measures we've felt have been discriminatory and when you have your temperature taken twice a day it can get annoying. But everything really is in the attitude of people you meet and the strange responses we get."